---
Newcastle has had a link with Botswana for a good number of years now and each year some of us travel out there, or they come to us. It enriches us greatly to know people from countries as different as Botswana.
As well as mutual visits and opportunities for young people to visit Botswana, our parishes have helped fund life-saving improvements to a Botswanan hospice, as well as repairs to an orphanage and churches, and funding for other special projects.
For further information about the Botswana Task Group contact secretary Jennie Jones jenniejonespcdc@hotmail.com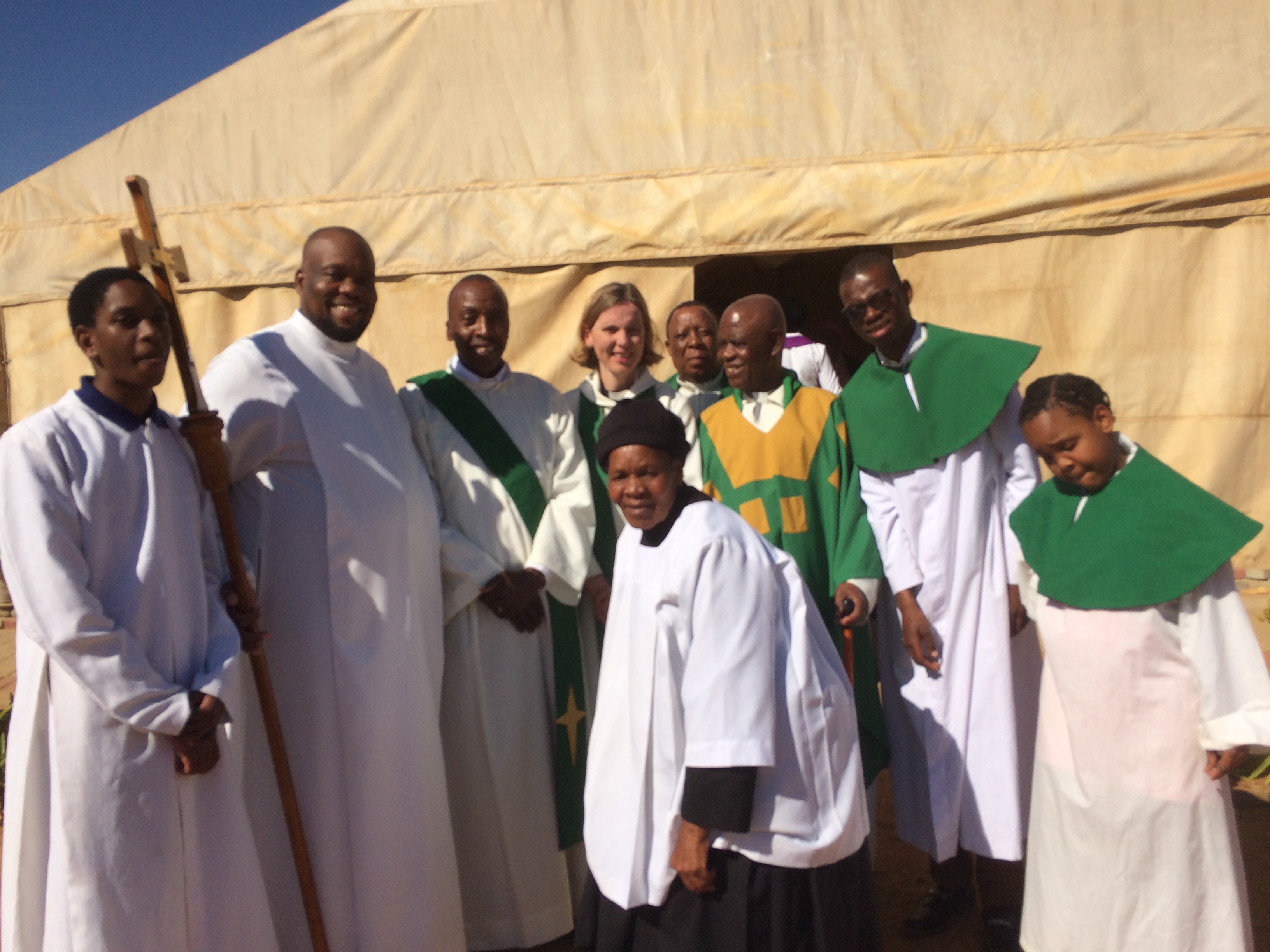 Recently Revd Catherine Pickford shared an account of her visit to Botswana in June.
There, like here, the majority of worshippers are women and, especially in the rural areas, it is often lay women who run the churches while the priests travel large distances from one church to another, able to visit outlying villages only occasionally. I was privileged to preach at the church of Simon of Cyrene in Gaborone, where I was warmly welcomed. As part of our prayer diary in the Diocese of Newcastle, we pray daily for the Diocese of Botswana, and our other link dioceses. As we stumble over the unfamiliar names of places and people, we are reminded that we are united in one Lord, one Faith, one Baptism. Those prayers are very real to the church in Botswana. They know we pray for them and it means a lot to them. Although we are so far away, perhaps because we are so far away we are richer, fuller, more complete because of each other.