Christmas is a time of remarkable generosity and God gave the most generous gift of all when he sent Jesus to us as a baby. On this page we have inspiration, suggestions and resources to help us all experience the joy of generosity this Christmas, whether that is in giving, receiving, or both.
A Christmas Reflection - Dennis Fancett, Giving Ministry Adviser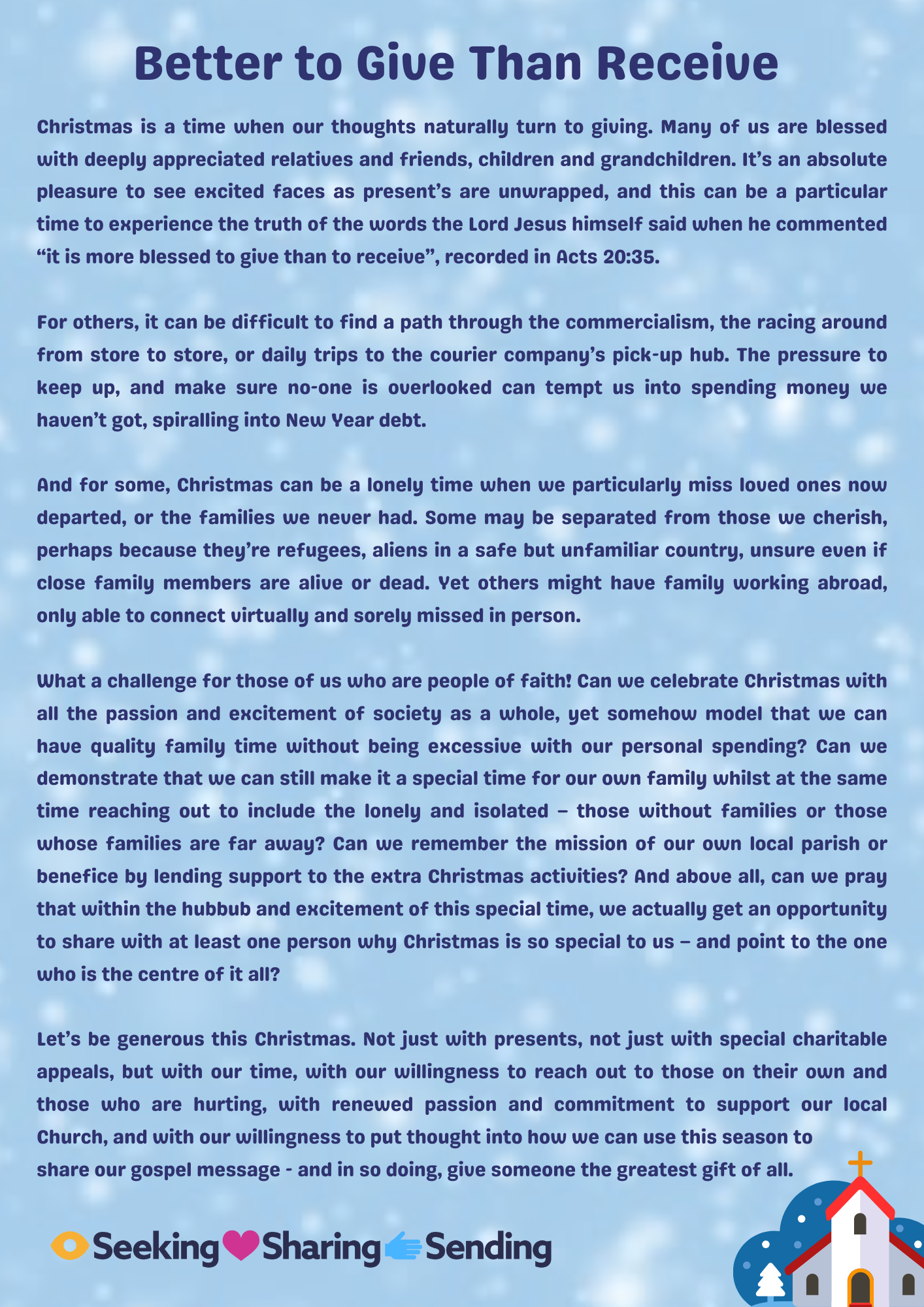 Download Dennis' Christmas Reflection
Digital Giving at Christmas
Christmas and Advent is a great opportunity for churches to make the most of digital giving to capture the generosity of seasonal visitors. This may be to support the church itself or to help with fundraising to support local causes, recognising that for some Christmas can be a difficult time of year. Whatever you're raising money for this Christmas, you're invited to join our online Zoom sessions to help you set up seasonal contactless app campaigns, web campaigns, and QR codes in time for Christmas.
Our sessions are running on Wednesday 29th November at 2pm and and Thursday 30th November at 11am. Click on the box below to register and access the Zoom codes. You can also download our 'Contactless Top Tips' to help you get started now.
Register now for 'Digital Giving at Christmas'
Canva Templates for Payaz and CollecTins
Additional Canva Templates
A4 Christmas poster for QR code
Online giving page banner (Children's Society)
National Resources for Digital Giving at Christmas
The National Digital Giving Team have produced a special Christmas newsletter with further advice and suggestions plus additional templates to support digital giving using The Church of England Christmas 2023 theme Follow the Star: Join the Song.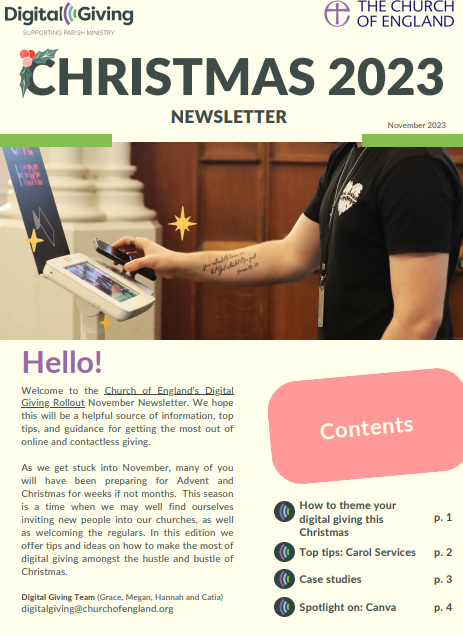 Download Christmas Digital Giving Newsletter