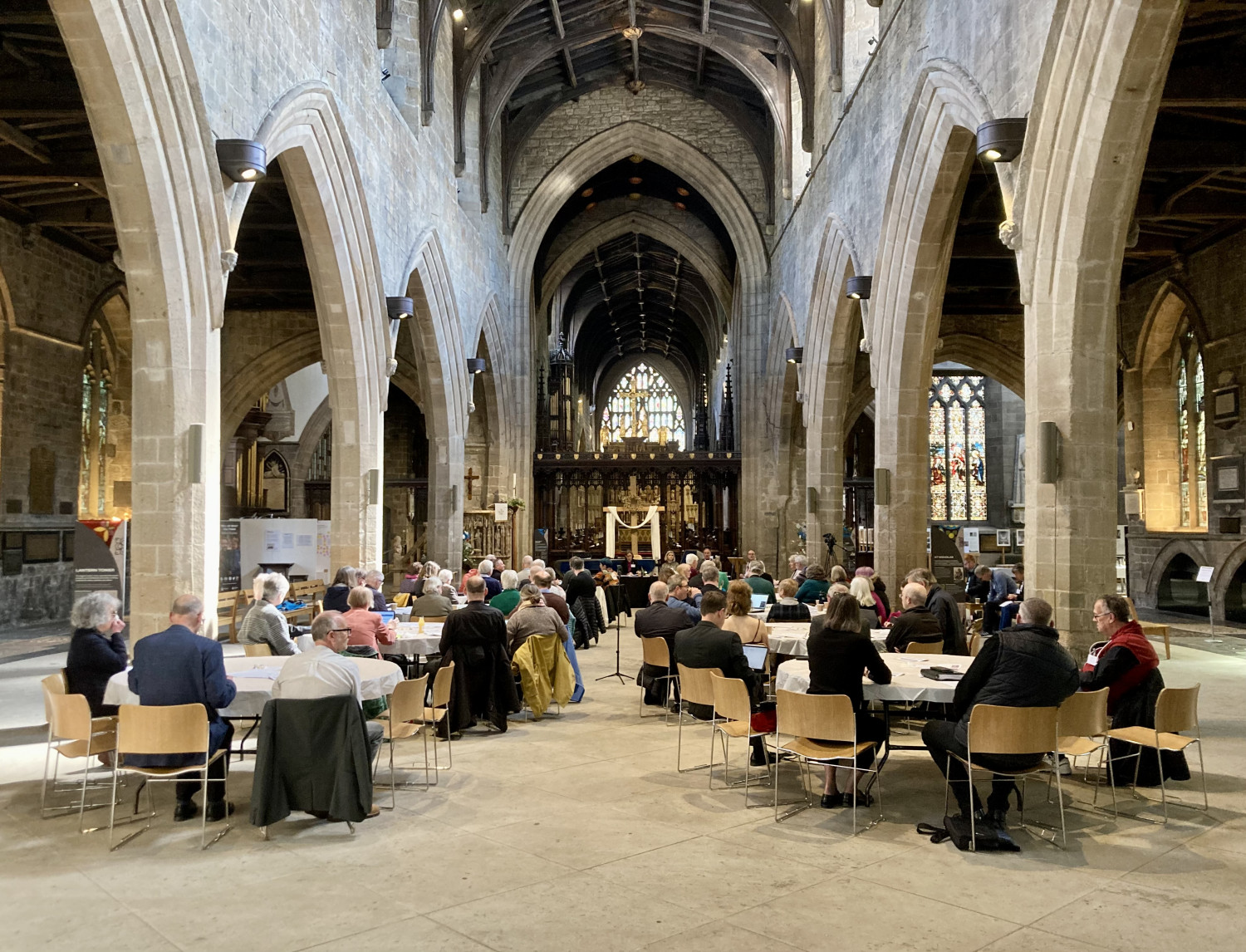 The Newcastle Diocesan Synod is the representative governing body of the Diocese of Newcastle. In it, Bishops, along with elected clergy and lay people, meet together to discuss the issues facing churches across the Diocese and make decisions about their common future.

The clergy and laity of Diocesan Synod are elected from each Deanery by the members of Deanery Synods.

Other members of Diocesan Synod include the Bishop of Newcastle, the Bishop of Berwick, the Dean of Newcastle, the Archdeacons of Northumberland and Lindisfarne, and the clergy and laity elected by the Diocese to the General Synod.

The Synod also has a role in representing the views of Newcastle Diocese to the General Synod and wider national Church, particularly when asked to do so by the General Synod or Bishop's Council.

Meeting dates in 2023
The most recent meeting of the Diocesan Synod was a meeting held on Saturday 15tth July at Rothbury. Use this link to see the supporting papers for previous meetings which are available in the archive.
The meeting scheduled for Saturday 16th September was cancelled. Items of business due to be considered at that meeting will be taken at the next meeting to be held on Saturday 2nd December.
The next meeting of the Diocesan Synod takes place on:
Saturday 2nd December at 10:00 (Duke's Secondary School, Academy Road, Ashington NE63 9FZ)
Register your attendance by e-mailing info@newcastle.anglican.org or by telephone to 0191 270 4100
Date for Diocesan Synod for 2024 will be published in the autumn:
Information and papers from previous meetings are available in the archive.