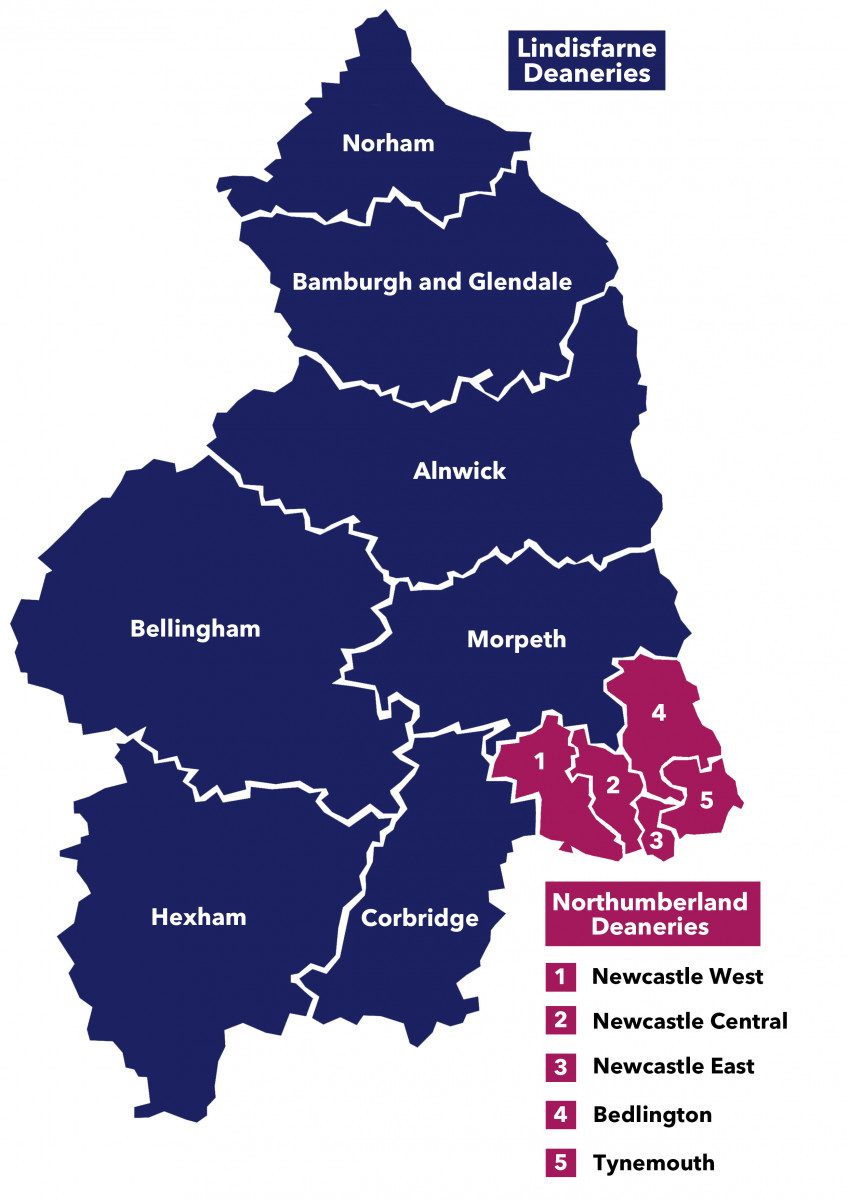 The Diocese of Newcastle is a family of 236 churches in 172 parishes in 12 deaneries. Framed by the rivers Tyne and Tweed, it is the Church of England's most northerly diocese.
It covers an area of 2,110 square miles, encompassing the local authorities of Northumberland, Newcastle, North Tyneside and small parts of County Durham and Cumbria.
How the Diocese is organised
The 12 deaneries within 2 archdeaconries serve a population of 800,000 people across a variety of communities ranging from sparse rural to large inner city areas of deprivation.
A cohort of 115 stipendiary and 50 self-supporting clergy under the episcopal leadership of a diocesan bishop, the Rt Revd Christine Hardman are resourced by a team of lay and ordained supporting ministers, 25 active local ministry development groups and 120 readers.
A small administration team is based at Church House, North Shields, which also houses the Joint Education Team, the Lindisfarne Regional Training Partnership (two joint working initiatives with the Diocese of Durham) and the North East Religious Learning Resources Centres.
Most important of all, the Churches of the Diocese are places where people pray, worship and study the scriptures together, where they can spend time in quiet and reflection, seek inspiration and consolation, and be renewed for their daily lives.
Churches are also there for those special times in peoples lives - Baptisms, Confirmations, Weddings and Funerals - which are an important part of belonging to the Christian faith.