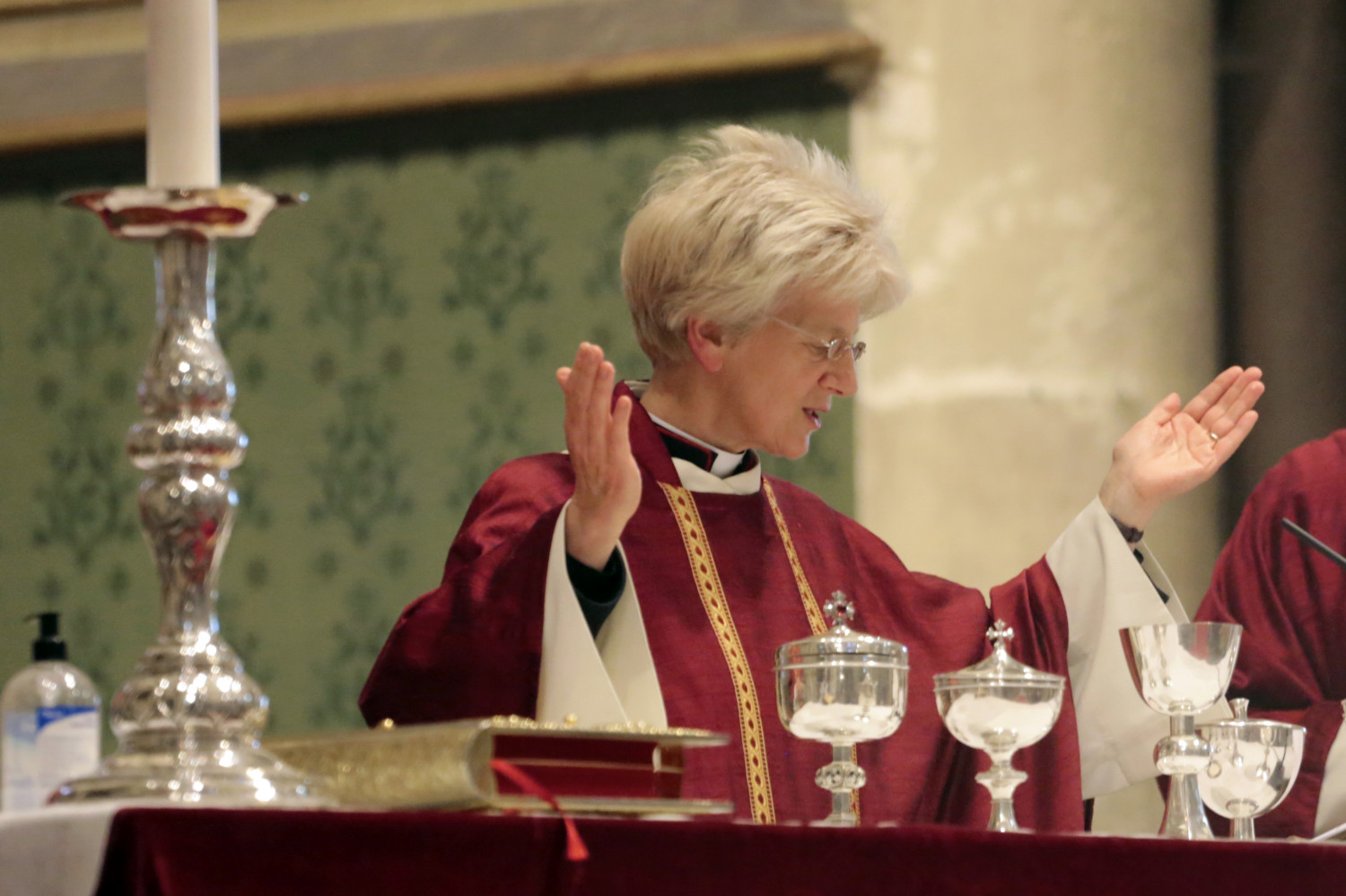 Following the retirement of the Very Reverend Geoff Miller, and after consultation with the Cathedral Chapter, the Right Revd Mark Wroe, Acting Bishop of Newcastle, is delighted to announce that he has appointed the Very Reverend Dr Jane Hedges as Interim Dean of Newcastle. Her appointment will take effect from 30th December until a new Dean is appointed later in 2023.
The announcement was made in the Cathedral yesterday.
Jane will bring a wealth of experience to the role of Interim Dean of Newcastle, having served as Canon Residentiary of Portsmouth Cathedral, Canon Steward of Westminster Abbey, Dean of Norwich, and very recently as Acting Dean of Canterbury Cathedral.
Jane writes: "It is both an exciting and challenging time for the Cathedral as it has said farewell to one Dean and awaits the appointment of another. Like all Cathedrals though, the running of Newcastle depends on the whole team of clergy, staff and volunteers worshipping and working together.
"My husband Chris and I have already received a warm welcome as we've visited and worshipped at the Cathedral and I very much look forward to taking on the role of Interim Dean and working with all who are part of its life as we move in to 2023 and prepare to install Bishop Helen-Ann."
Bishop Mark writes: "We are truly blessed that someone with Jane's experience and Godly character is willing to lead our Cathedral through the vacancy until a new Dean is appointed. Please pray for Jane as she prepares to take up her ministry here, and for the Chapter and team as they welcome her among them as Interim Dean."
Jane will be commissioned as Interim Dean at Evensong on 22nd January.