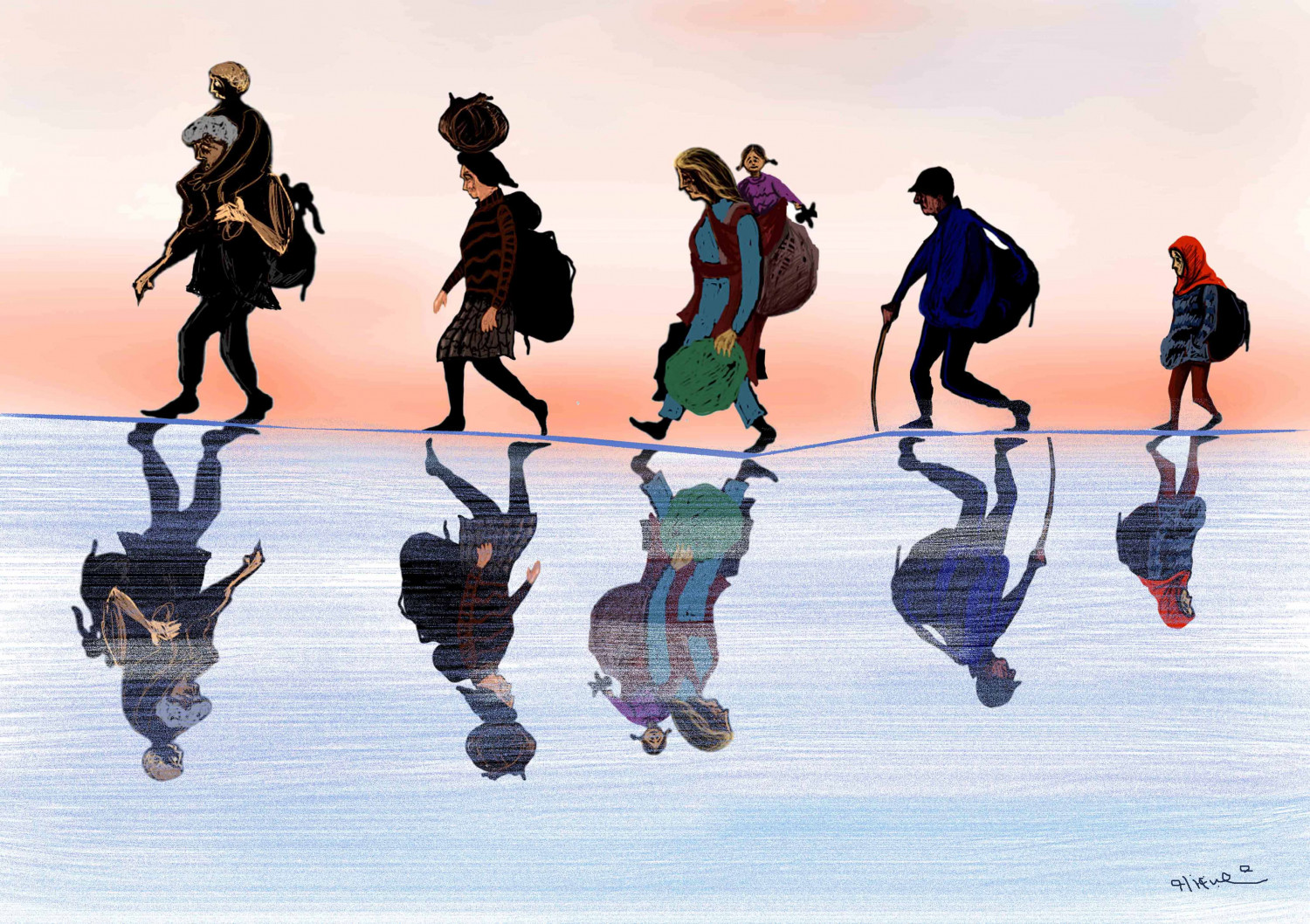 A cartoon from the exhibition by Ali Shabani - Iran
Exhibition in Exile is an exhibition of cartoons by renowned cartoonists on immigration, refugees and asylum seekers accompanied by a panel discussion, music performance by migrant community groups and art workshops.
The exhibition, which coincides with national Refugee Week, will be hosted by St. James' Church, Benwell. Following a launch event on 23 June which will include a panel discussion and live music performance, the exhibition will be open to visitors from 10:00 am to 4 pm between 23 and 26 June.
A consortium of humanitarian aid, human rights, immigrant support organizations and a local church in Benwell are hosting an exhibition of cartoons on immigration, refugees and asylum seekers and the cynical response of the industrialized world to this emerging phenomenon. The exhibition is formed of cartoons that themselves had to flee Turkey in late 2016 when the organizing humanitarian aid organization Kimse Yok Mu (KYM), then a member of the UN's ECOSOC, was taken over by the authoritarian regime in the country. Hence, the name Exhibition in Exile.
London based Time to Help and Human Rights Solidarity and North East based GemArt, ComFrey Project and Being Woman came together to bring the cartoons that had been brought to Newcastle upon Tyne by Mr Levent Eyüpoğlu, a former director of KYM and a refugee in Newcastle, to life.
The exhibition will host a selection from the 120 best cartoons originally selected from among 1,200 submissions to a global cartoon contest organized by KYM in 2016.
For the official event poster, click here.