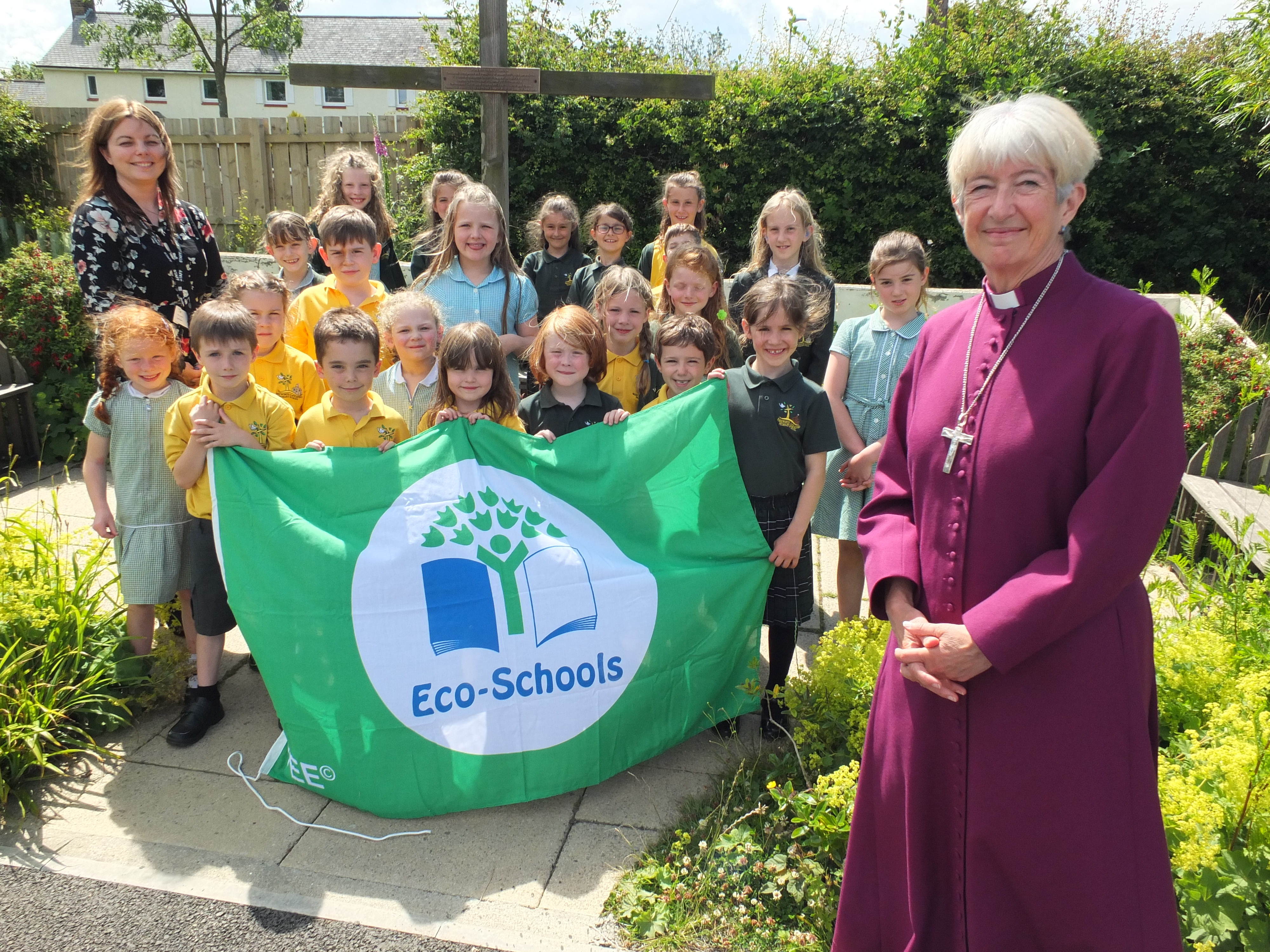 Schoolchildren at a Northumberland primary school have been recognised for their work protecting their local environment.
The Bishop of Newcastle, the Right Reverend Christine Hardman presented the children at Warkworth Church of England Aided Primary School with their Green Flag Award earlier today (Monday, 1stJuly).
The award is internationally recognised for excellence in environmental action and learning.
Headteacher Laura Ritson said: Our children are all absolutely thrilled to be getting the Green Flag Award its recognition for the commitment theyve shown over the last year to improving the environment around them. Through the hard work of our Eco-Club, we are now are a recycling centre for the community collecting crisp packets, ink cartridges, plastic bags for the homeless to make mats and non-branded uniform for churches.
We have led a number of community projects from making re-usable bags with the WI, creating a giant octopus made of plastic which we paraded through Amble, to making a recipe of hope for the future with the Great North Museum which you can go and see when you visit Dippy the Dinosaur!
We also work closely with Litterbugs and regularly attend community litter picks.
Bishop Christine commented: The commitment the children have shown in Warkworth to enhance their environment is wonderful and I am truly honoured to be presenting them with their Green Flag Award, which is richly deserved. Caring for creation is an integral part of being a Christian and we are committed to raising awareness of environmental issues, encouraging environmental sustainability and good practice right across our Diocese.
Laura Ritson added: We are very lucky to have Bishop Christine come and present us with the Green Flag. Our Eco-Club felt she was perfect as part of her recent pilgrimage walk along St Oswalds Way to Holy Island, focused on the Dioceses commitment to the Five Marks of Mission: one of which is to strive to safeguard the integrity of creation and sustain and renew the earth.