Our wonderful Children and Youth Task Group are making sure youngsters in our diocese know 'Christmas is not cancelled' this year!
A small army of volunteers have been working hard over the past few weeks to bring to life the task group's Christmas in a Bag project.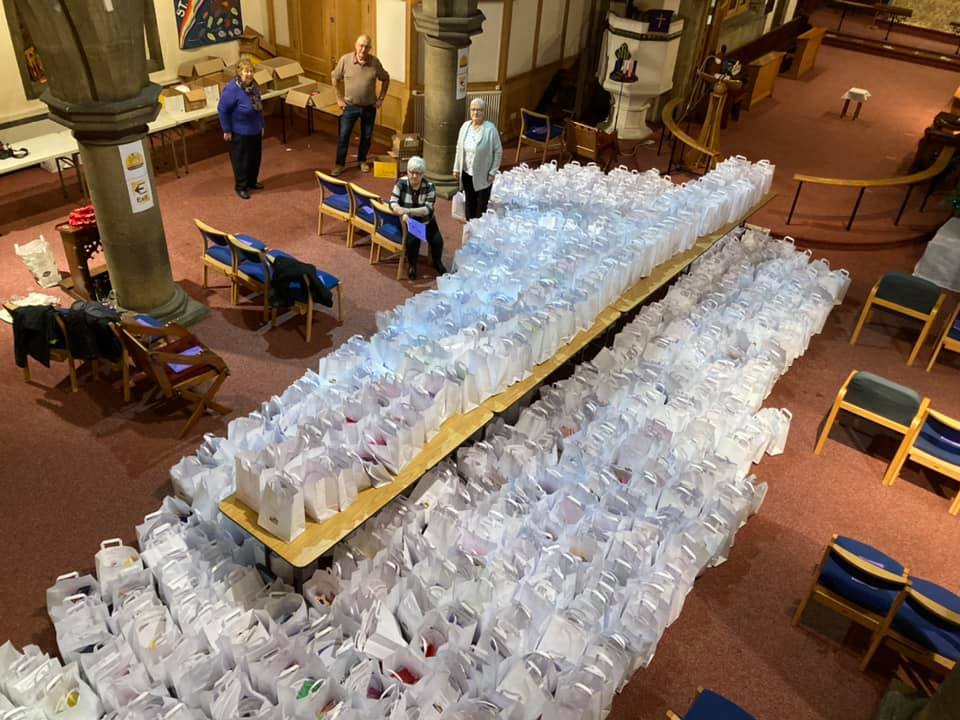 They have incredibly packed more than 2,000 bags with fun and engaging Christmas activities and messages – these gifts will touch every part of our North Eastern communities, from disadvantaged areas and inner-city youth groups to church schools across the diocese and churches in Newcastle, North Tyneside and Northumberland.
Parishes in Percy Main and Meadowell are distributing 900 bags to children in the area, and they will also be handed out to pupils at Dame Allan's in Newcastle, as well as many other schools in the lead-up to the Christmas break.
Sue Thompson, a Children and Youth Task Group volunteer, said: "It's very exciting in these difficult times to be able to bring a little comfort and joy to such a wide range of families, connecting us all through the wonder of the Christmas story."
Inside the bags are activity booklets, angel cards, nativity wheels, tea lights, coloured lollipop sticks, hot chocolate sachets and 'It Began in Bethlehem' books from the Bible Society.
The bags also contain everything needed to make a Christingle at home in time for the diocesan online Christingle service on Monday 21 December at 4pm.
For more info on the service and how to join, email Rachel Scheffer at r.scheffer@newcastle.anglican.org