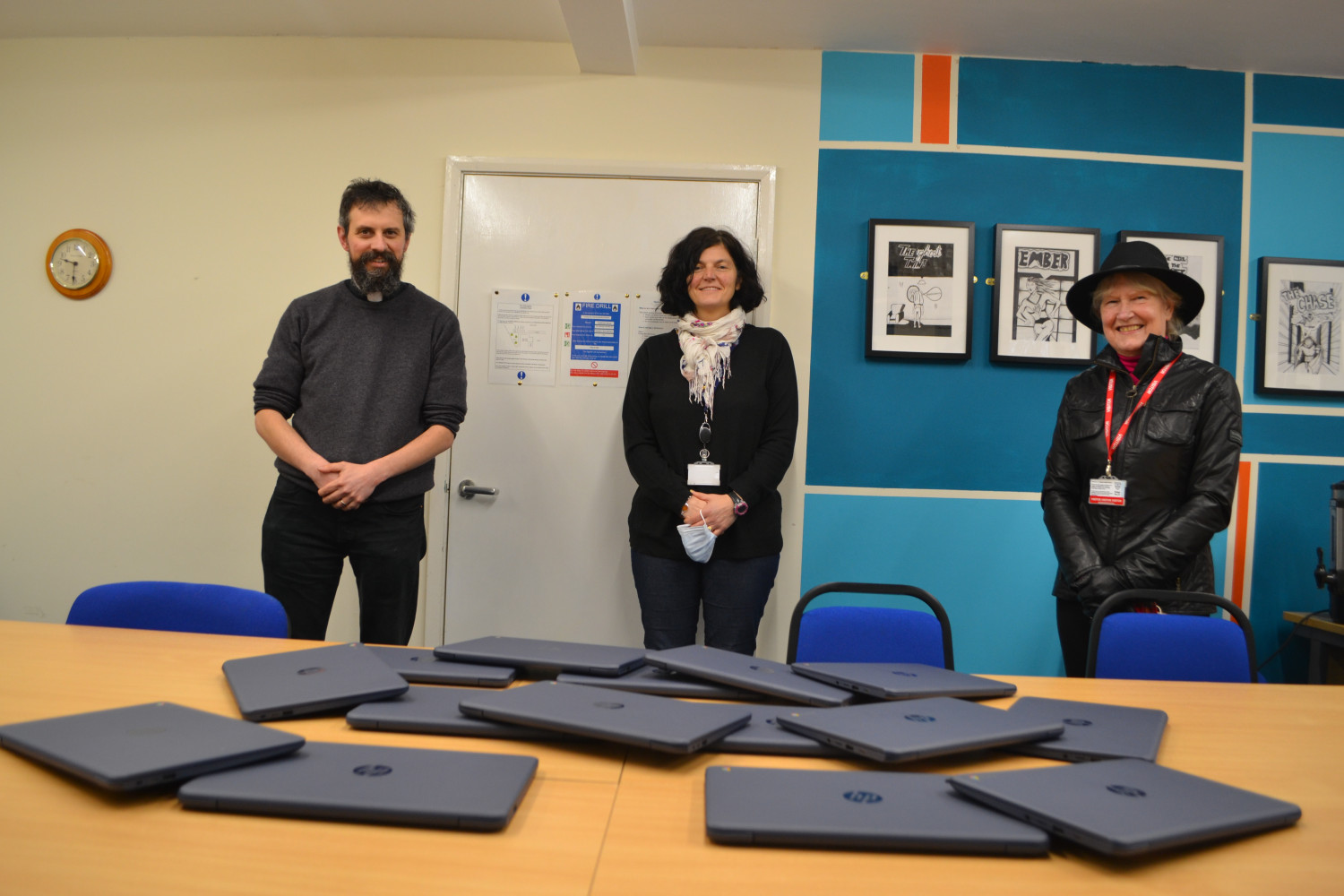 The communities of the united benefice of Ovingham and Wylam have funded 17 laptops for Ovingham Middle School in just 36 hours.
It started when the school approached Doreen Jordan, the chair of Ovingham Parish Council, for help funding a single laptop. With many children currently home-schooling, laptops are vital to allow pupils to connect with their teachers.
Doreen approached St Mary the Virgin, Ovingham to ask if they would like to join in and help fund new laptops. From this first invitation, the initiative snowballed with the Parish Councils of both Wylam and Ovington agreeing to each fund a laptop, as did other community groups. Charitable church funds contributed another two and parishioners donated another ten.
The initial aim to fund one laptop of exceeded within 36 hours with 17 being purchased.
Ovingham Middle School is part of the Tyne Community Learning Trust, a grouping of nine schools within the Ovingham and Prudhoe area. The laptops funded will be used throughout the trust for families with insufficient access to computers at home to enable effective online teaching. The effects of the community's generous response will be felt across the trust.
Reverend Tom Birch, Vicar of the united benefice said: :I am delighted and astounded by the scale and speed of the generosity shown by these communities. I know from my family experience of home-schooling the difference having extra laptops makes. Children should not be excluded from education because there is not a computer in their home or because that computer is also needed by parents trying to work from home at the same time. It is amazing what can be achieved by churches and other community groups working together to address real and pressing need."