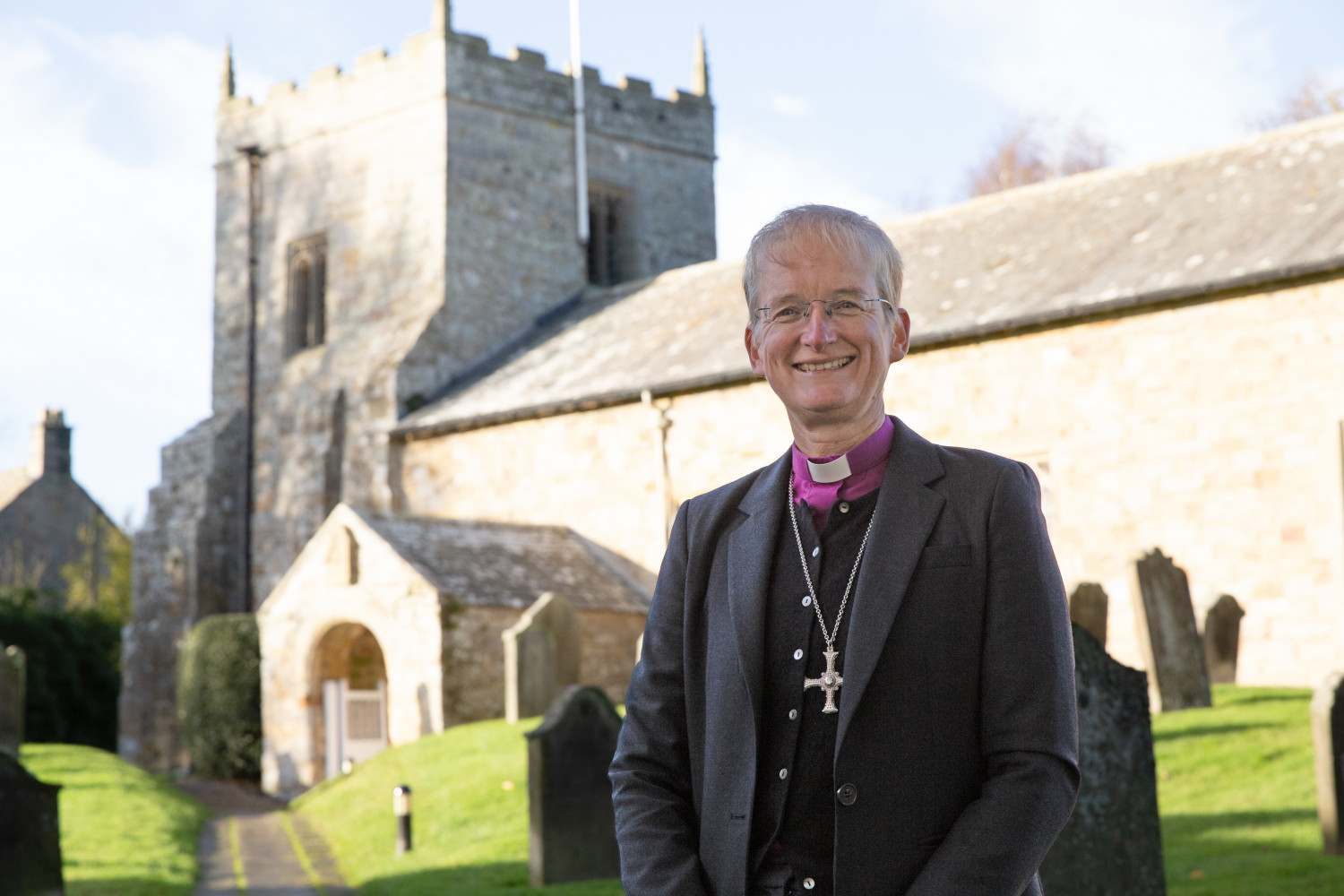 We were so pleased to welcome over 80 people to St Bartholomew's, Kirkwhelpington to celebrate and share the work of the Rural Churches for Everyone (RCfE) project, on 9 November.
A whole range of people from across the rural diocese including our project partners, local stakeholder groups, clergy, PCCs and volunteers came together and it was wonderful to see people meeting and making connections. Archdeacon Catherine commented that she felt overwhelmed and humbled that so many people had come to be a part of the day, the content of which was "rich, helpful and encouraging".
The morning saw talks from Yvonne Conchie, Rural Development Specialist for RCfE, who outlined the research basis for the project and the key findings and tools developed. Yvonne was followed by Revd Dr Claire Maxim and the keynote speaker The Right Reverend Dr Dagmar Winter, Bishop of Huntingdon. Bishop Dagmar was formerly the Priest in Charge at St Bartholomew's and commented on how wonderful it was to be back amongst familiar faces. All three of the morning talks will be available to watch on the Diocese website in due course.
Over lunch, the RCfE project video was shown for the first time. You can watch it here to find out how the churches involved have benefited from the project. Afternoon breakout sessions gave attendees the chance to find out more about developing partnerships and how to understand and capture the heritage of their church buildings.
In the concluding session, Archdeacon Catherine explained how the diocesan Rural Strategy Group will take on the legacy work for RCfE. A toolkit of resources will be available on the Diocese website, but most importantly, Catherine highlighted the importance of communications and of working together. She said:
"The value of partnerships has spoken so loudly today and it's been fantastic that so many of our partners have been able to be here. I think what they've all collectively communicated is the value of trust, of relationship, and of how that builds the most valuable commodity anywhere ever, which is hope.
"My sense is that one of the biggest things that's been generated by RCfE, is the collective hope that there is a way forward."
She went on to encourage people to use the RCfE Toolkit when it becomes available, and to get in touch with her, or your local clergy or deanery to discuss what you find there.
To receive updates on the work of the Rural Strategy Group, including being notified when the Toolkit becomes available, sign up for the mailing list here: http://eepurl.com/ht4bjj.
By Philippa Carter, Rural Churches for Everyone Project Manager
Photo Credit: Joshua Trickey