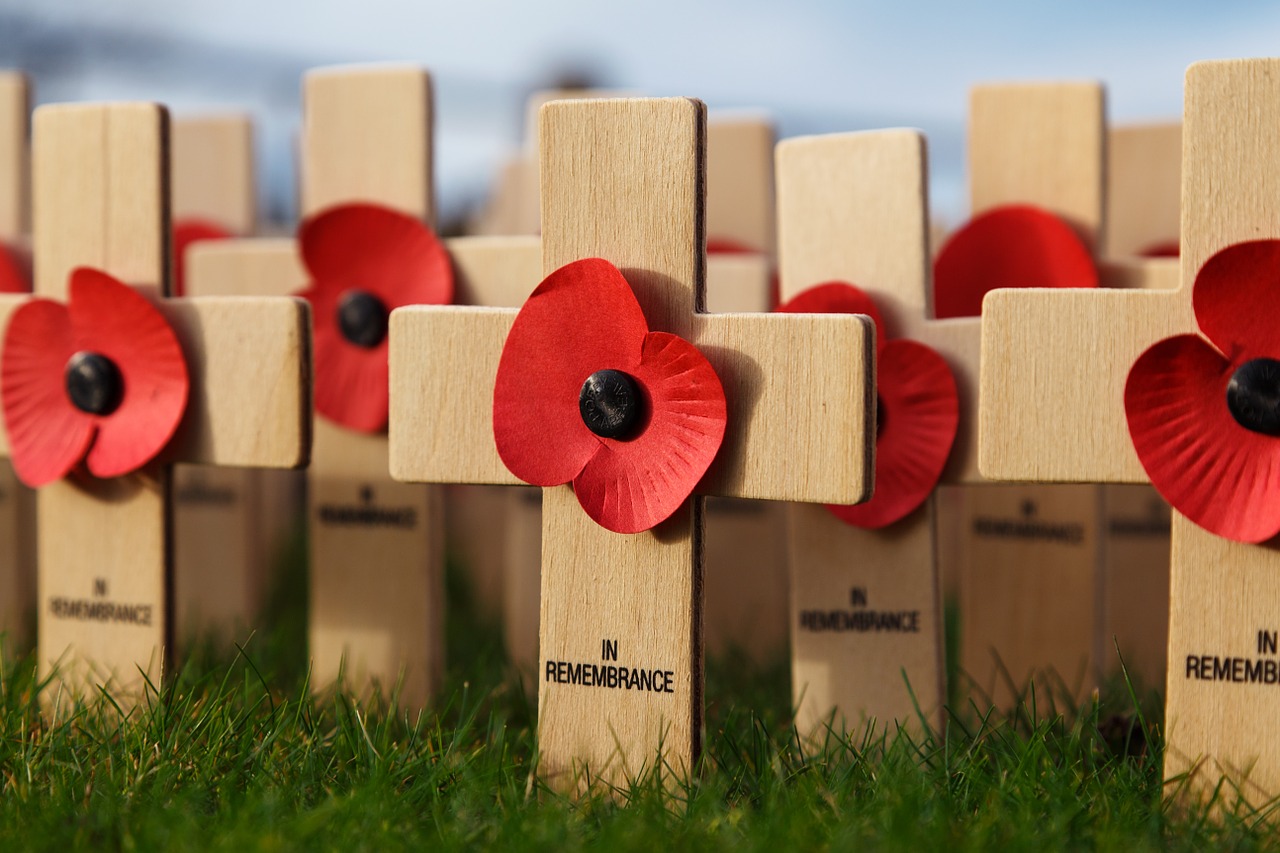 Churches across the diocese will be leading services on Sunday November 11 to commemorate the centenary of World War One.
This Sunday marks 100 years since the Great War ended.
Many churches are displaying poppies to honour the fallen and services will be held in many of our parishes.
Bishop Christine will be leading a civic service at Old Eldon Square in Newcastle at 11am on Sunday. Thousands of knitted poppies created by volunteers are currently on display in the square and have been blessed by Bishop Christine ahead of the service.
Bishop Mark will rededicate Ulgham War Memorial at St Johns Church, Ulgham at 10.45am on Sunday.
He will also be part of a special community commemorative event at The Alnwick Garden. The gates to the garden will open at 6.15pm with the event starting around 6.45pm. Bishop Mark will say a prayer at the event.
In Hexham, an Act of Remembrance will take place at 11am at the Cenotaph followed later at 3pm by a County Service at Hexham Abbey for the Centenary of the end of World War One. The service will be led by regional church leaders and Bishop Christine will preach with an ecumencial service with the Lord Lieutenant of Northumberland, her Grace the Duchess of Northumberland. The Band of the Royal Regiment of Fusiliers will join the Abbey choir with an anthem sung here in 1918 in a service to mark the end of the War. In the run-up to 11 November, a series of events are taking place at the Abbey as 'Hexham Remembers'. See here for more details.
For more details, please visit the Abbey's website.
For more information about services in your local church, visit the A Church Near You website.