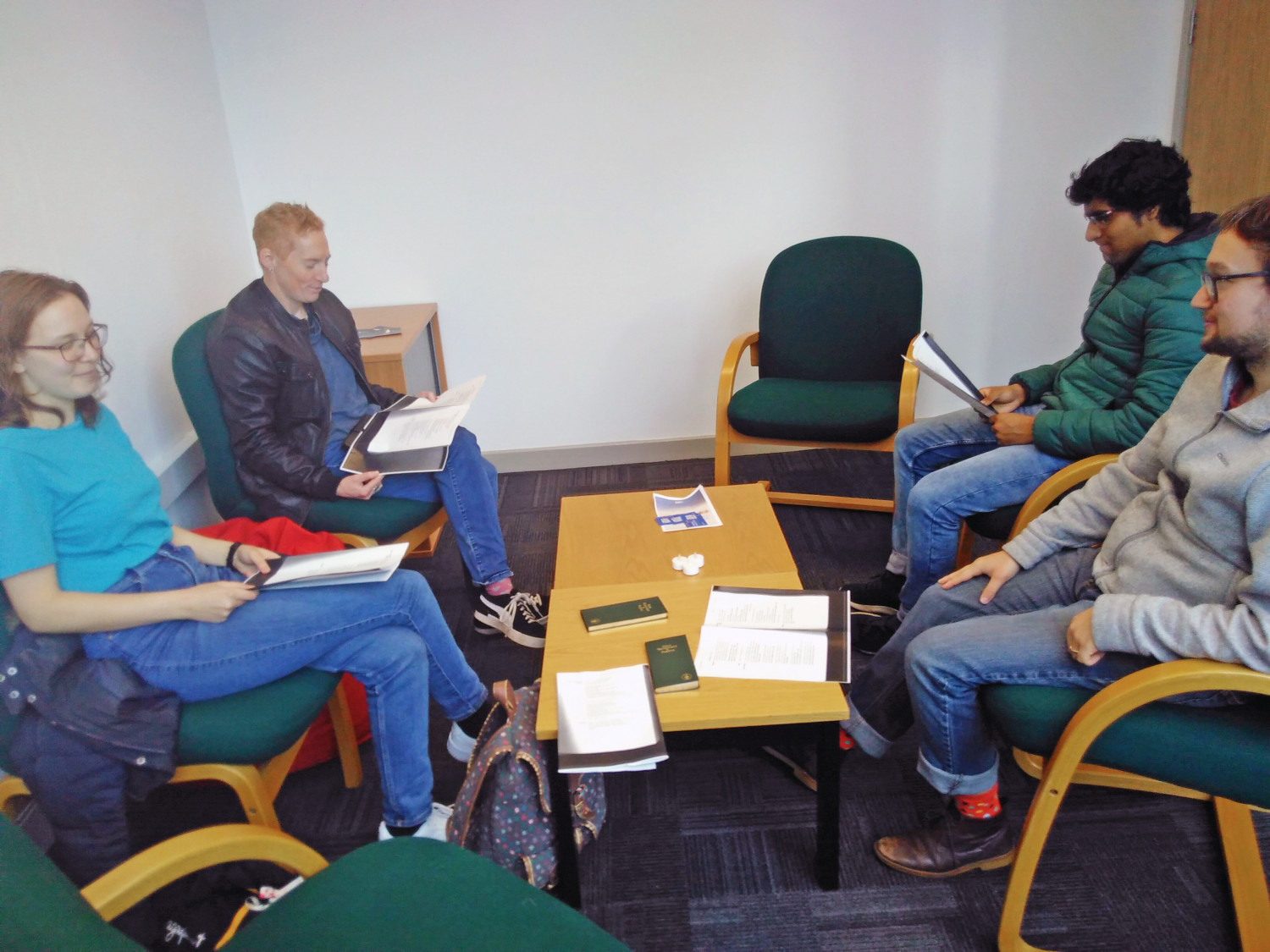 As the new academic year began, so did a new phase of chaplaincy at Northumbria University. It is a quiet, new start taken in stages as the space in the university used by chaplains, faith groups, meditators and seekers moved from a rather out-of-the way location to a much more central space close to the entrance of the library and looking out towards the Civic Centre.
This move will help chaplaincy to become much more visible in the university and help chaplains to 'bump into' more students and staff on an everyday basis -an essential part in forming and building relationships where spiritual growth and development as well as pastoral care are to become possible.
Anglican chaplain, Andii Bowsher, reflected; "This is the result of work over 7 years to encourage the university to enable the kinds of pastoral and spiritual support that it desires."
One of the first regular events in the new Spiritual Commons (a name that reflects how other spaces in the university are named) is a collaboration between Andii and the student ministry Agape International where a daily midday prayer based on a Celtic inspiration has been established.
"We expect that other faith groups will also use the Spiritual Commons rooms," Andii reflected, "It is very likely that Muslims will want to take a break for salah prayer without going far from their study space in the library, for example."
There will be an electronic room booking system for regular users, and each room will be equipped with a screen for films and presentations- some users may find it helpful to supplement, say, a puja with some spiritual teaching from a well-known figure or to bring into the room an international voice like Shane Claiborne who spoke about peacemaking a little while back from the other side of the Atlantic. It is hoped that some events, like prayer and meditation sessions will be offered both in physical space and cyber space.
One of the effects of the move will also be to integrate chaplains more fully in terms of shared working space with staff in other areas of student support and to present chaplaincy as more a regular part of caring for wellbeing.
By Andii Bowsher, Spiritual Care Co-ordinator and Anglican Chaplain