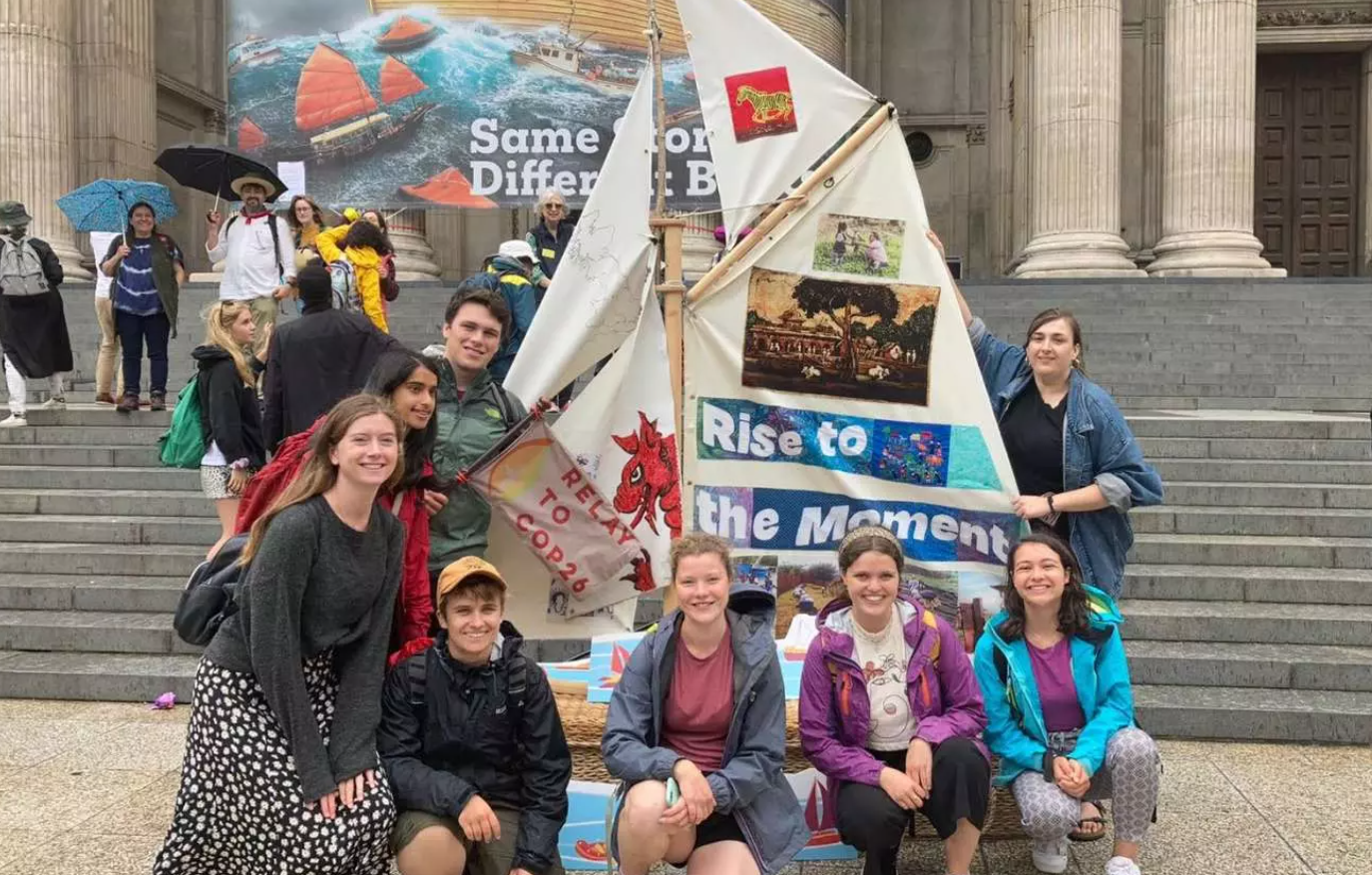 In early October, Newcastle will be hosting young Christians on a pilgrimage which has spanned the length of the country.
Their residency in the city will open with a Welcome Service and Celebration at Newcastle Cathedral, to greet pilgrims as they enter Newcastle.
The Young Christian Climate Network (YCCN) Relay set off immediately after the G7 summit in June and will reach Glasgow in time for COP26, taking this opportunity to call on world leaders to address the climate crisis.
Newcastle is one of ten residency cities along the pilgrimage route and the YCCN Relay will arrive into the city on Sunday 3 October. Events are being held 3 to 6 October by various churches across the city to welcome those walking the pilgrimage and campaign on the issue of climate justice in the lead up to COP26.
Events held throughout the week are open to all and raise awareness of the issues of climate change with discussions about practically responding to these challenges. These include an evening about climate finance at Holy Trinity Jesmond, hosted by the Ecumenical Council for Corporate Responsibility, followed by a question and answer session with cakes.
St Francis Church in High Heaton, a silver Eco Church, is hosting an afternoon eco festival as part of its celebrations of the Feast of St Francis.
Newcastle Cathedral invites you to a film screening of Thank you for the Rain, which tells the story of Kisilu, a smallholder farmer in Kenya who used his camera to capture the life of his family, and the human costs of climate change. To find out more and book events visit the YCCN website.
What other ways can I get involved in the YCCN pilgrimage to COP26?
The relay is organised by the Young Christian Climate Network, but anyone can get involved in walking part of the route, or supporting the walkers along the way.
People from across the Diocese will be walking in solidarity and to bear witness to the climate emergency. The relay is open to all ages and children are welcome to participate where they are accompanied by a legal guardian.
From Newcastle the relay route's next stage heads onwards to arrive in Holy Island on 13 October and then northwards through Berwick-upon-Tweed, and will visit Northumberland churches along the way - you can join for a day, a morning or even just an hour or two.
To find out more about the route visit the YCCN website to sign up to walk or to meet and greet walkers as they pass through your area.
In support of the YCCN Relay, Christian Aid are calling on people to make prayer boats and send them to COP. Find out how to make your prayer boat, use it to engage politicians and make change.