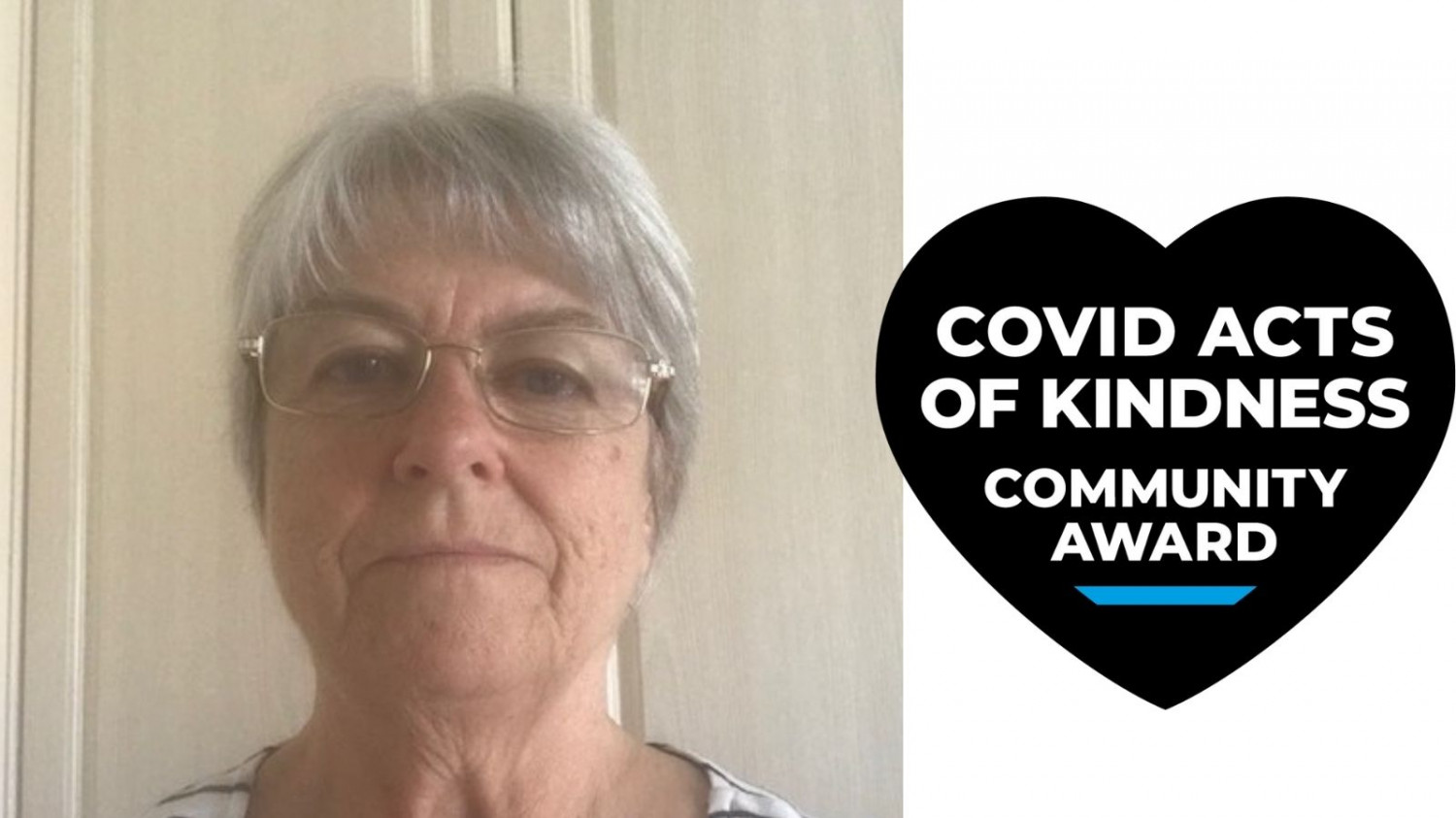 The regional public health campaign BeatCovidNE has today announced the winners of the 'Covid Acts of Kindness Community Award', including 73-year-old church goer Pamela Hood.
Pamela Hood is a Member of the PCC and Deanery Synod for St Peter's Church, Monkseaton.
The Award was launched last month to celebrate outstanding individuals in local communities across the region and is backed by seven North East local authorities (LA7).
Grateful North Easterners nominated those who had raised money, donated time or rallied communities to recognise their acts of kindness and to say 'thank you'.
Pamela created a Covid comms hub for her church group, sending out daily emails covering the latest local news, Covid updates and community events. Today her Covid hub mailing list includes over 120 members and counting.
Determined to continue helping people however she could, Pamela also set up a mobile bookshop, turning her whole house into a warehouse of books. Anyone could request a book in exchange for a small donation which was passed onto the local church. She made around 50 house calls per week whilst being the carer for her husband. Pamela is a kind and inspirational woman who has touched the lives of many within her local community.
Pamela said: "Being nominated and finding out I was a winner of a Covid Acts of Kindness Award was a total shock. It has blown me away quite frankly.
"I felt passionate about trying to keep our church family connected, and if my contribution has helped to do this then [my] mission [is] accomplished."
Commenting on behalf of LA7, chair of the Association of Directors of Public Health North East and Director of Public Health for County Durham, Amanda Healy, said: "First and foremost I'd like to thank everyone who submitted a nomination. We were overwhelmed by the number of inspiring acts of Covid kindness we received from right across the region.

"Please join us in celebrating the outstanding acts of kindness our winners have carried out during the pandemic; supporting neighbours, families, friends and communities. Help spread the word to encourage everyone to think about what we can all do to be kind to each other this winter.
"The fact that all of our winners are continuing to support their local communities is a reminder that Covid is still circulating in our communities. The most important thing we can all do to slow the spread of Covid is to take up all recommended doses of the vaccine and get the flu jab, at the earliest opportunity.
"It's important we also remember that simple acts of kindness - such as wearing face coverings in crowded places, socially distancing when out and about, meeting outdoors when possible, self-testing regularly and isolating if we test positive - help to protect each other and those at risk."
To find out more about the award visit their website and use the hashtag #NECovidKindnes to congratulate and shine a light on their winners.