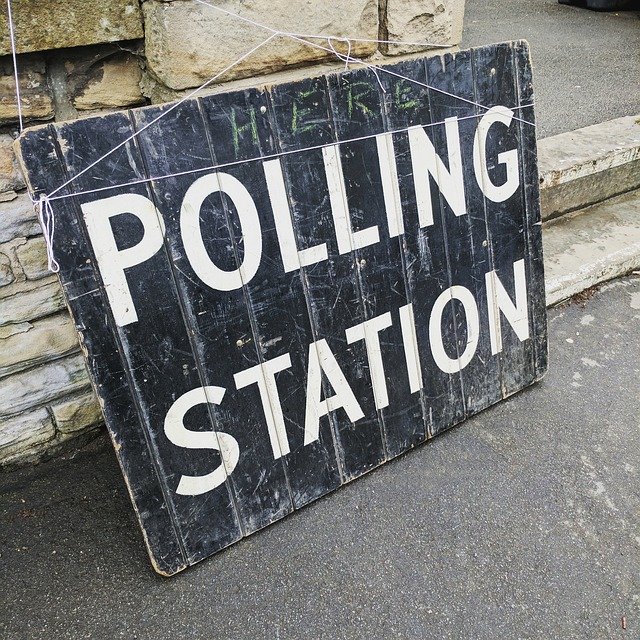 All four parliamentary candidates in the Hexham constituency have agreed to sign up to a Clean Campaign Pledge, proposed by a local Church of England vicar.
The Reverend Tom Birch, who represents the parishes of St Oswins Wylam and St Mary the Virgins Ovingham, also plans to hold an alternative hustings event three days before the General Election, where candidates have promised to engage positively with one anothers ideas and share their hopes for the future.
Guy Opperman, Penny Grennan, Stephen Howse and Nick Morphett have all agreed to honour the pledge.
Tom said: People are becoming increasingly fed up with negative campaigning and sound bite responses on crucial issues affecting our lives. Our politics has become more tribal, extreme and aggressive with people of different views talking past each other and not engaging with alternative views. This has caused real division in our society. So this is an attempt by the church in this constituency to bring the candidates together with a pledge that promises honest, open and fair campaigning and to engage with each other to promote better politics going forward.
The Clean Campaign Pledge for parliamentary candidates and political parties running for election in the Hexham Constituency has each candidate promising to:
Campaign in this election with a positive message about the policies and principles we are advocating.
Not to engage in, encourage or condone any negative personal attacks on our opponents, about their character or motives.
Respect the property and campaign literature of our opponents; not to de-face or tamper with leaflets, posters or billboards.
Not to post, encourage or condone any derogatory, untrue or hateful messages about our opponents in the traditional media, on websites or any social media platforms.
Commit to participating in a special alternative hustings at the end of the campaign, in order to reflect in general on political discourse in public life, to positively engage with one anothers ideas and hopes for the future and to encourage a sense of a shared endeavour where there is common ground.
Guy Opperman, standing at the Conservative candidate said: I whole heartedly welcome and support this clean campaign pledge and am delighted that all four candidates have signed up to support it. My hope is that this initiative will be the start of a fresh way of doing politics; a new approach that highlights respect and tolerance for different views and encourages positive and open engagement in both political and community life. I am also incredibly grateful to the Reverend Tom Birch and his team for their interest and energy in making this happen and their willingness to host the alternative hustings event at the close of the campaign - I am really looking forward to the conversation.
Penny Grennan, standing as Labours candidate, said: Telling lies and distorting the facts erodes the trust between politicians and the electorate. This is the ultimate betrayal of trust. Elections should be fought on policies and voting records not on slurs, otherwise it bring us, and our democracy, into disrepute. National politics has become a polarised, and a polarising experience, for politicians and voters alike and this is not helpful in understanding the issues facing us all today. I look forward to the opportunity on the 9th to discussing the role of politics and how the relationship between the state and the individual can be reconciled.
Stephen Howse, the Liberal Democrat candidate said: Liberalism is at heart of how you approach issues. By engaging in open debate, based on an honest assessment of the facts, we will together come up with the best solutions to the problems our society must tackle and we will build a brighter future. There should be no place in politics for personal attacks and anyone who wants to be a representative of the people should always seek to conduct themselves with decency. I'm happy to sign up to the Clean Campaign Pledge, along with my fellow candidates for Hexham. People across Tynedale and Ponteland have the right to choose amongst their candidates based on our plans for the future."
Nick Morphet, the Green Party candidate said: Society is divided, and the division has caused paralysis. We are divided and paralysed over important issues such as Brexit, as well as even more important issues such as climate breakdown. In recognition of the urgent need to come together, I am delighted to be invited to take the Clean Campaign Pledge. I hereby commit myself and my party to a clean campaign with a positive message, to avoid engaging in personal attacks and to respect property. I also commit to avoiding the use of derogatory language and to avoid the spread of disinformation. I look forward very much to attending the Alternative Hustings in Ovingham on December 9th.