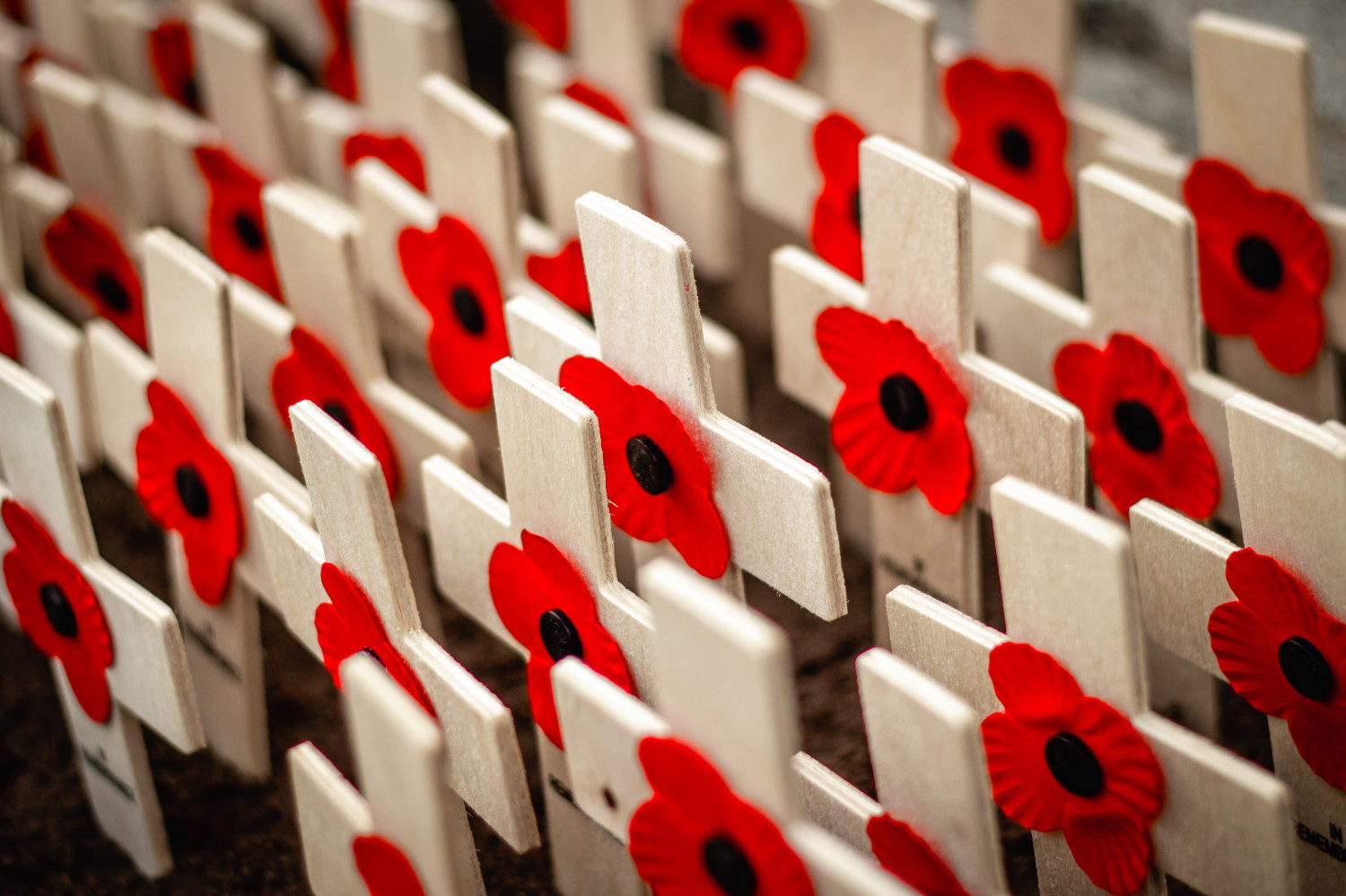 Services and events marking Remembrance Sunday will take place across the diocese on Sunday 14 November.
Bishop Christine to lead Remembrance Sunday Service. Old Eldon Square, 10am.
The remembrance event will begin with Lord Mayor of Newcastle, Councillor Habib Rahman laying wreaths at the War Memorials near to the Civic Centre. At 10.15am a parade will march from the Civic Centre to the War Memorial at Old Eldon Square, to observe a two-minute silence at 11am.
Bishop Christine will then lead the Service of Remembrance, with representatives of the Jewish and Muslim faiths taking part, before Lord Mayor Habib Rahman takes the salute at the Saluting Dias, Grey's Monument.
Remembrance Sunday Service. Hexham Abbey, 9.30am
Hexham Abbey will begin with morning worship, with the Parish Eucharist starting at 9.30am. This service will not have a specific remembrance theme, but reflect the themes of The Kingdom Season.
Following the Eucharist you will be invited to join the Clergy and Choir, alongside many others in our community, to gather for an Act of Remembrance around our War Memorial. This will be immediately followed by a Service of Remembrance in the Abbey to remember all victims of war, to pray for the world and to commit our lives to seek and work for justice and peace.
Remembrance Sunday Service. Newcastle Cathedral, 10:50am
Armistice Day will be commemorated through a short act of Remembrance outside Newcastle Cathedral.
Joined by the Very Revd Geoff Miller, Dean of Newcastle, there will be prayers, the ringing of bells, the sounding of a bugle and the annual two minutes' silence. Then, on 14 November, join us in-person or from the comfort of your home for Sung Eucharist to mark Remembrance Sunday.
Remembrance Sunday Service. The Parish of Upper Coquetdale
9am - St Andrews, Thropton.
10.30am - St Michael's, Alwinton.
10.30am - All Saints, Rothbury.
2.30pm - Remembrance Service at All Saints Church, followed by wreath laying at the Cenotaph.
6.30pm - Evening Service at All Saints Church.
More information is available here.
Remembrance Sunday Service. Blaydon
There will be a 10.15am service at St Cuthberts Church, followed by a service at the War Memorial at 12pm.
For more information on Remembrance Sunday services and memorial events in your area, visit A Church Near You and search for your local church.