Mary (age 11) and Emma's (age 9) Strawberry Biscuits

Ingredients:
390g plain flour
185g unsalted butter
175g sugar
1 egg
1.5 tsp vanilla extract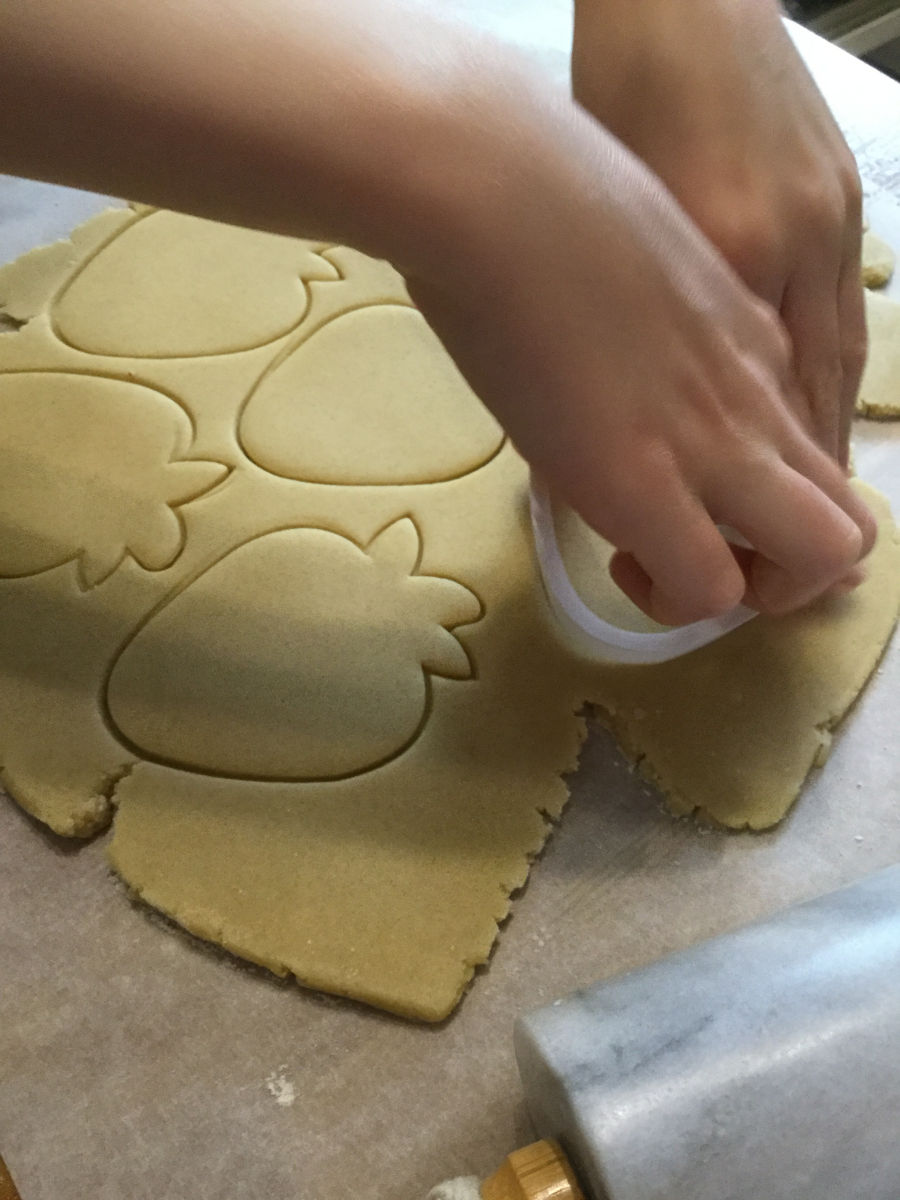 Have all the ingredients at room temperature. In the bowl of an electric mixer, beat the butter on high speed until creamy, about 2 minutes. Reduce the speed to medium, slowly add the sugar and beat until light and fluffy, about 2 minutes, stopping the mixer occasionally to scrape down the sides of the bowl. Add the egg and vanilla and beat for 1 minute, stopping the mixer once to scrape down the sides of the bowl.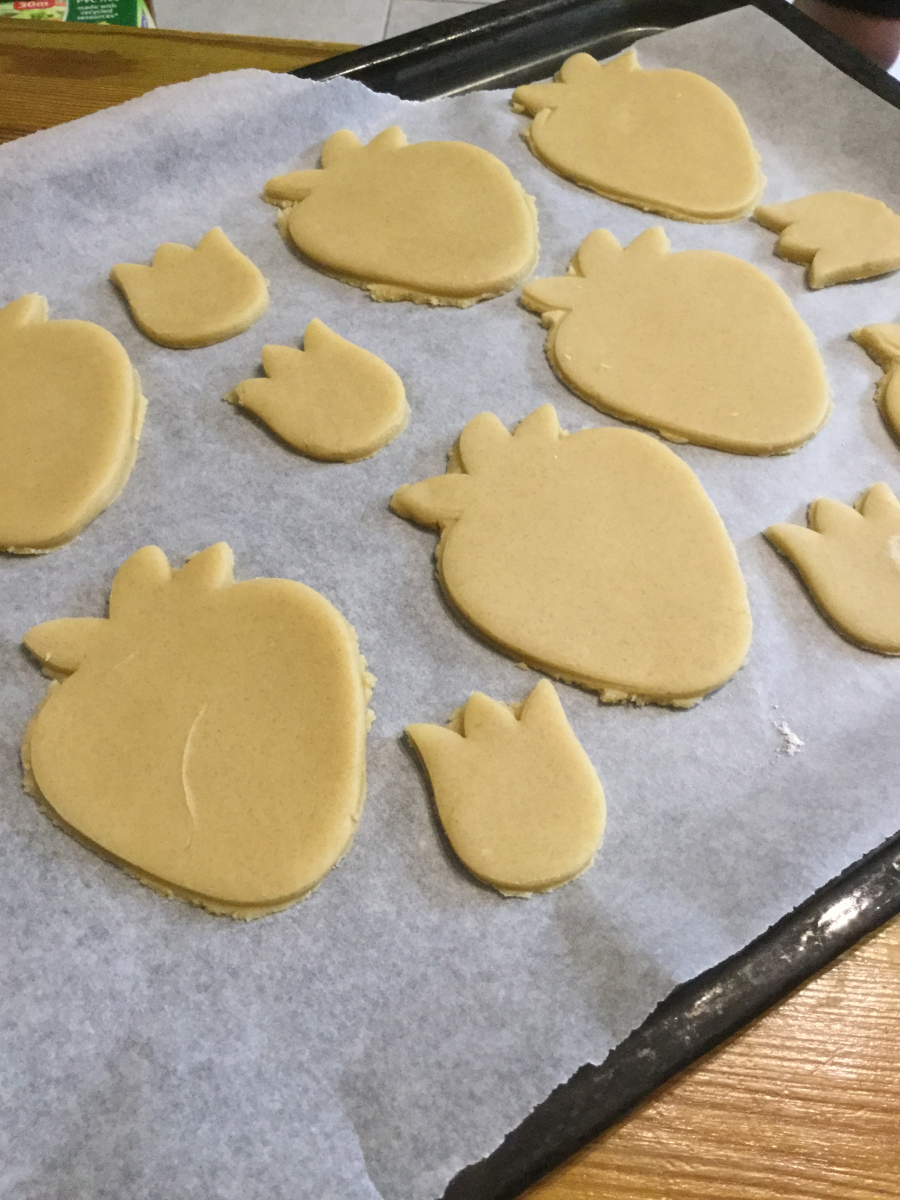 Stop the mixer and sift half of the flour into the bowl. Beat on low speed until most of the flour has been absorbed, about 1 minute. Sift in the remaining flour and continue beating until all of the flour has been absorbed and the dough starts to pull away from the sides of the bowl, 2 to 3 minutes.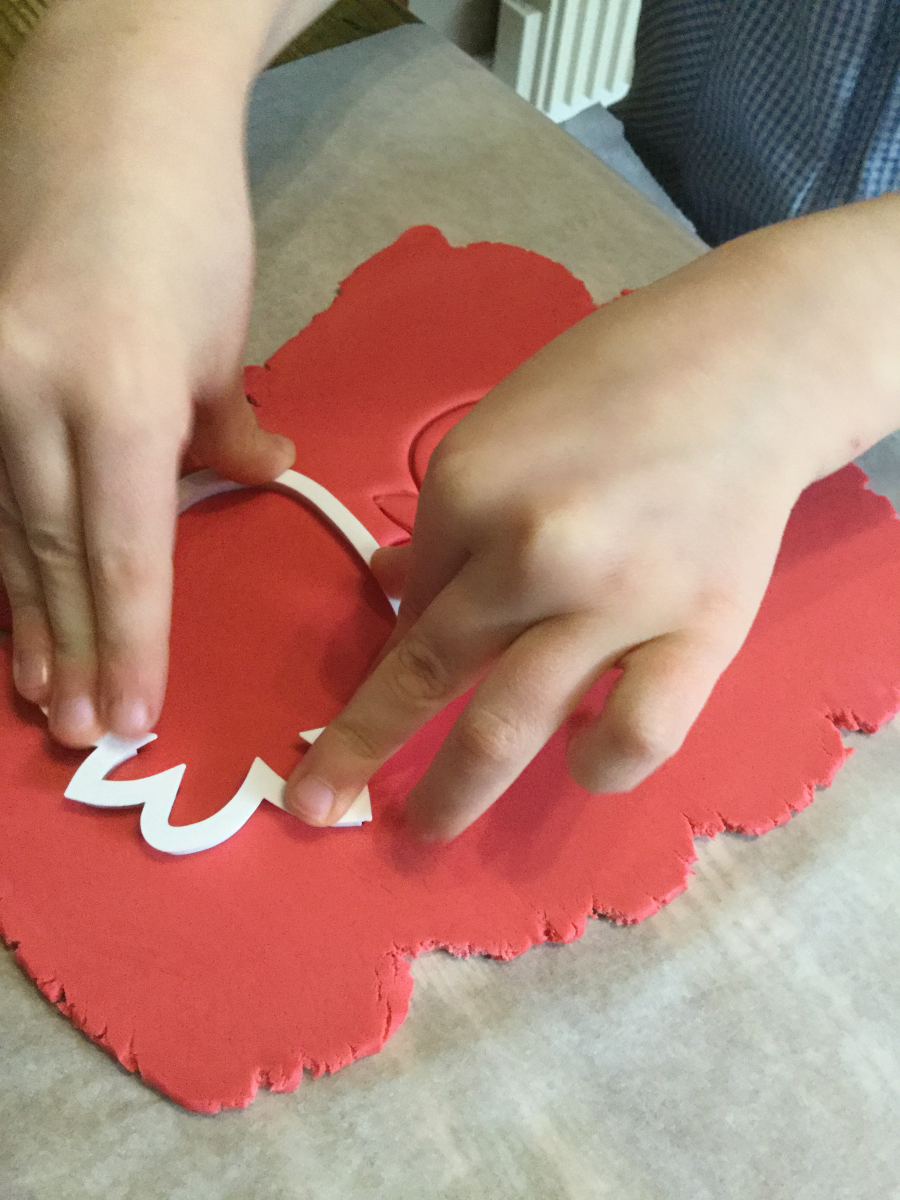 Turn the dough onto a work surface and divide into 2 equal balls. Shape each into a disk and wrap separately in cling film. Refrigerate for at least 2 hours or up to 2 days.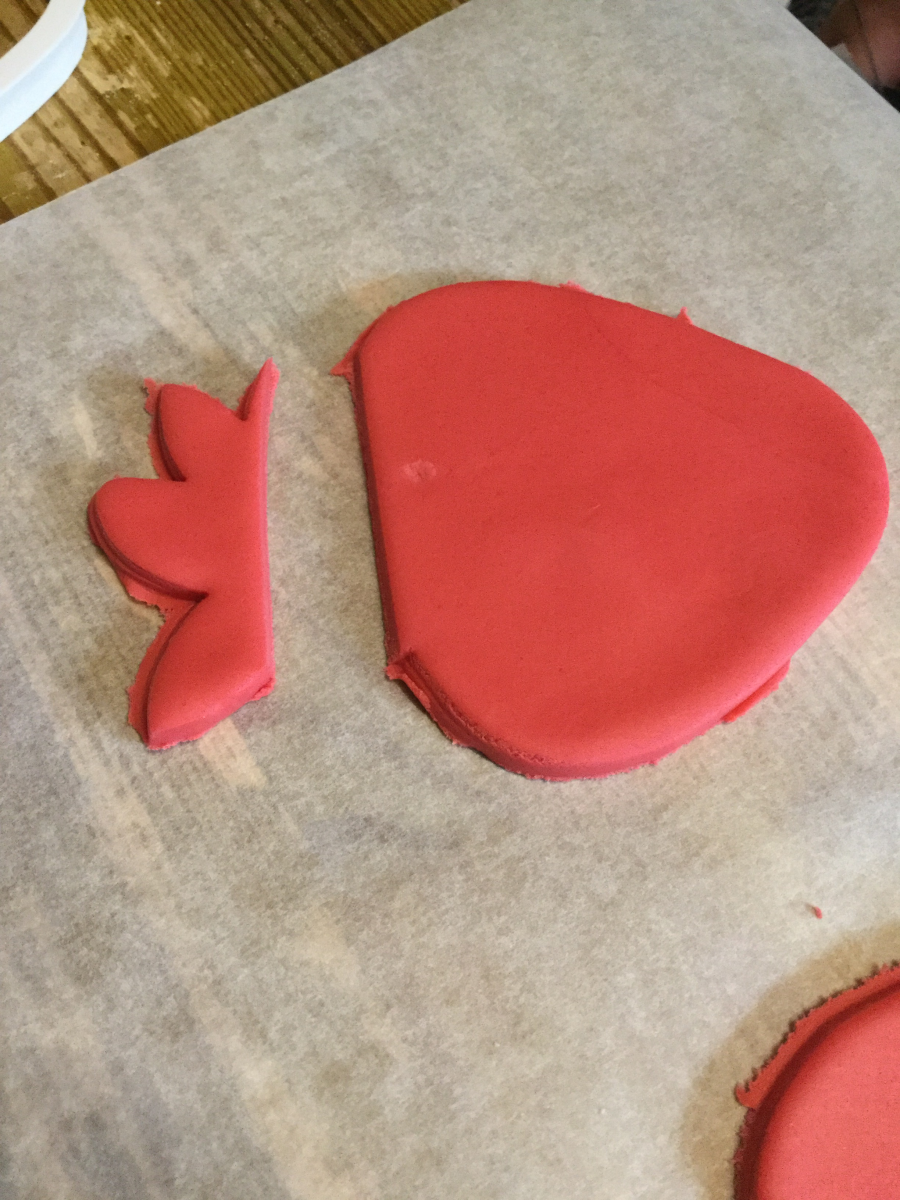 Remove the dough from the refrigerator and let stand for 5 minutes. On a lightly floured surface, roll out the dough 1⁄16 to ¼ inch (4.5 to 6mm) thick. Preheat the oven to 180°C. Line baking sheets with parchment paper.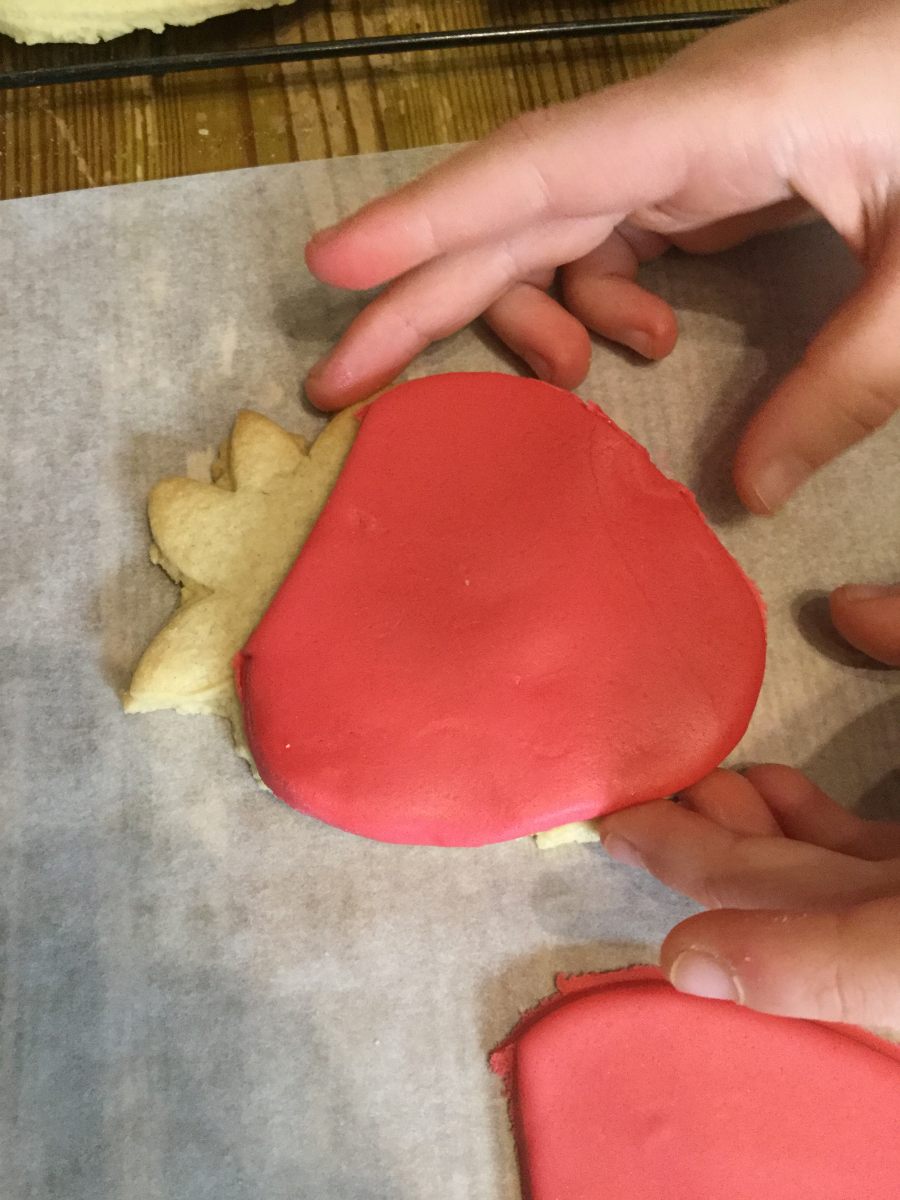 Using a strawberry shaped cookie cutter, cut out the strawberries. If the dough sticks to the cutter, dip the cutter in flour before cutting out more strawberries. Using a small spatula, transfer the biscuits to the prepared baking sheets, spacing them about 1 inch (2.5cm) apart.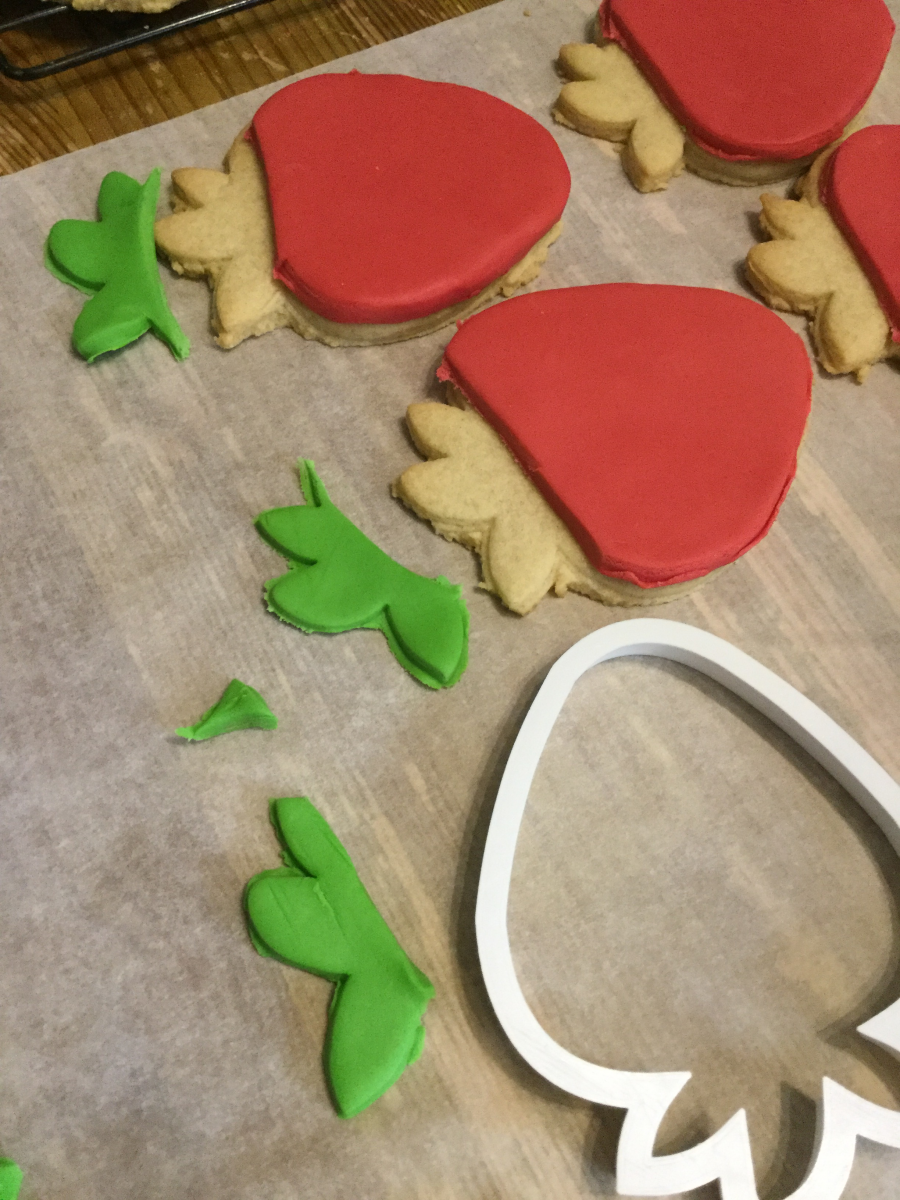 Bake the biscuits until golden brown around the edges, 10 to 15 minutes. Rotate the baking sheets 180 degrees halfway through baking.Transfer the baking sheets to wire racks and let cool for 5 minutes, then transfer the biscuits to the racks and let cool completely before decorating.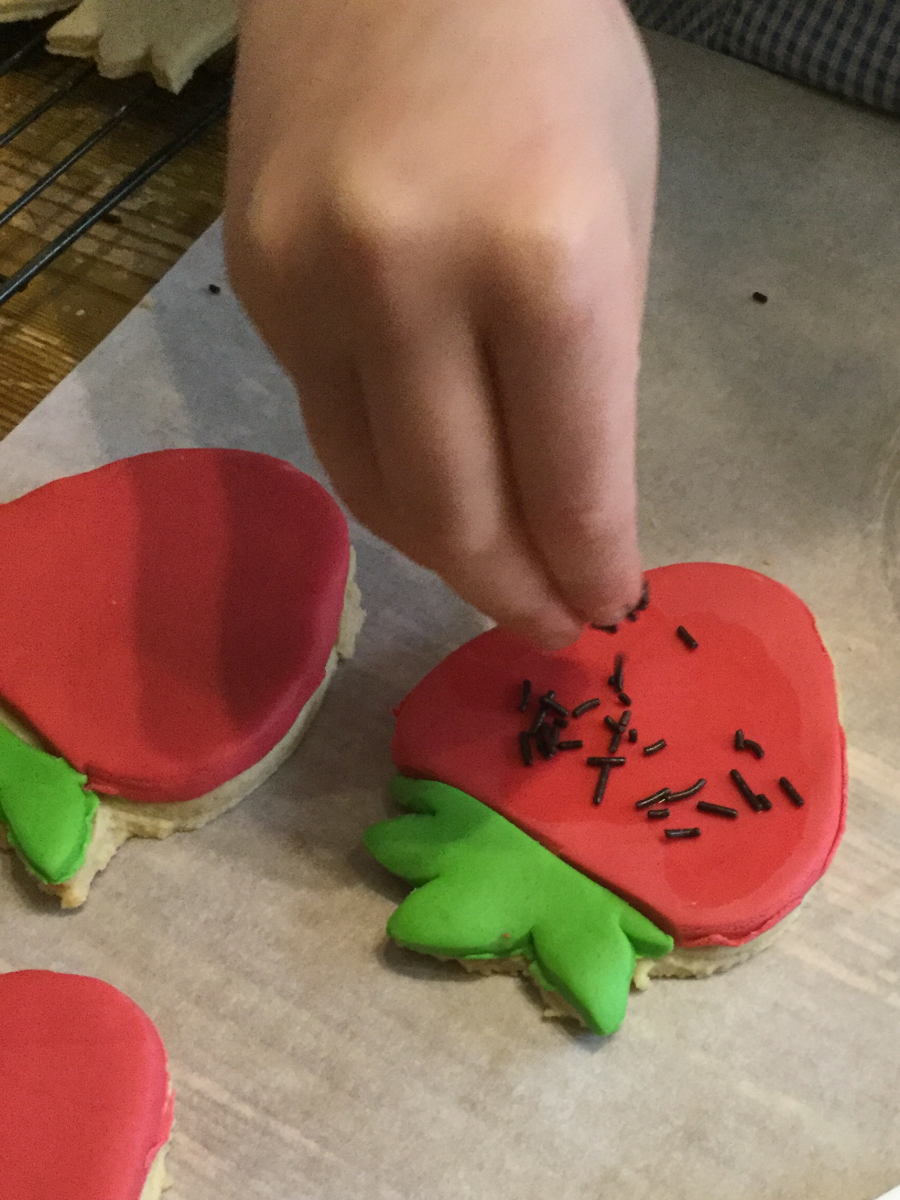 To decorate the biscuits you'll need:
ready-to-roll icing in red and green
chocolate sprinkles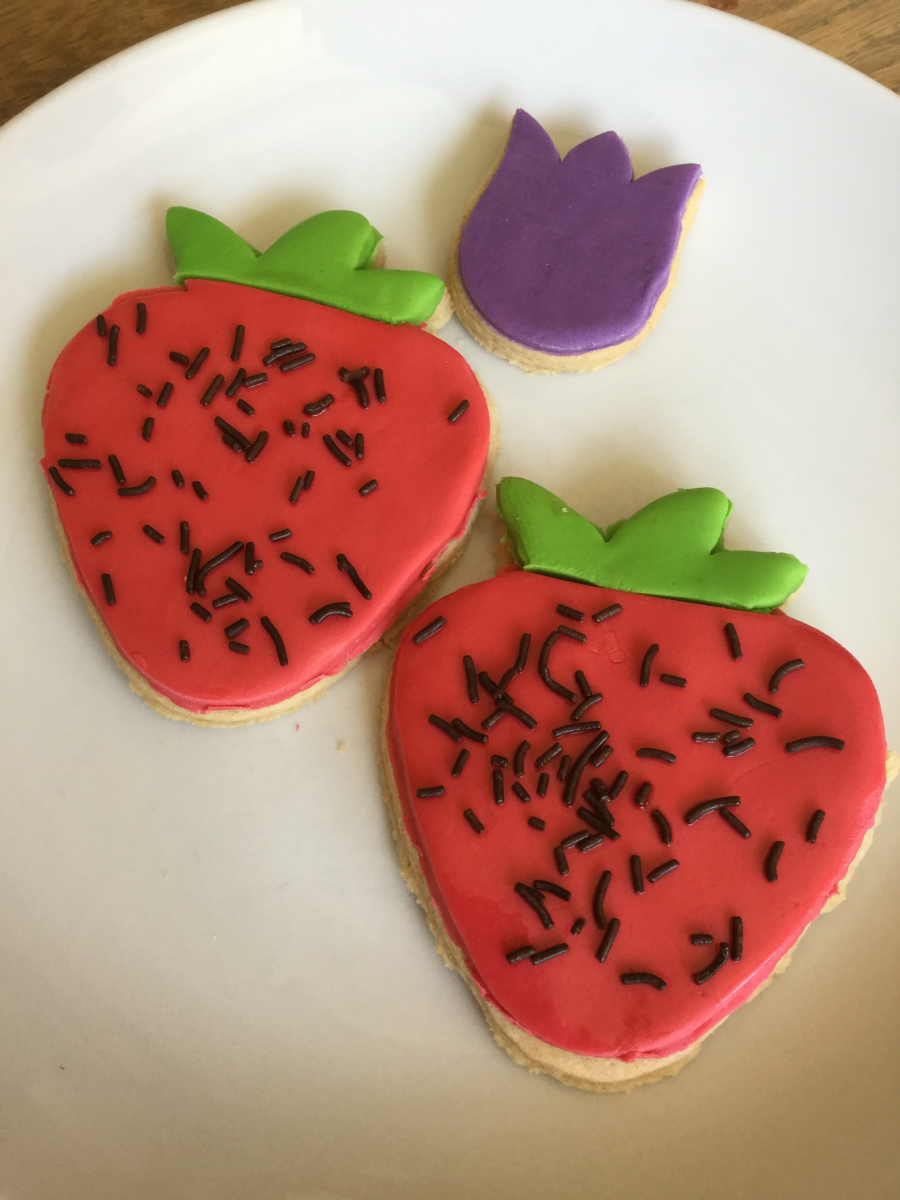 Roll out the icing. Use the cookie cutter to cut out strawberry shapes. If it is the red icing, cut off the leaves, and if it is green icing cut off the berry. Stick the icing on to the biscuit using a very small amount of water (to help it stick). Scatter the chocolate sprinkles around the berry for seeds.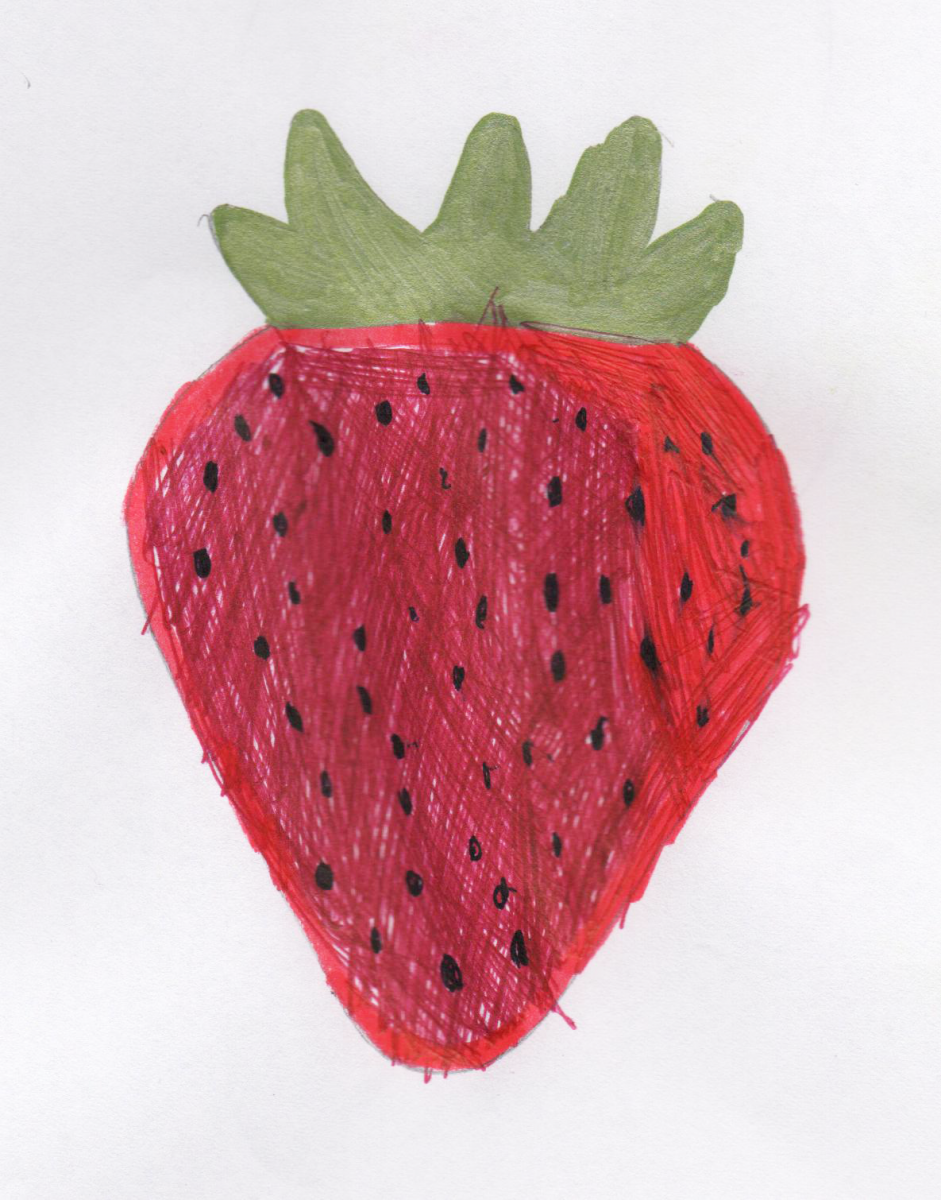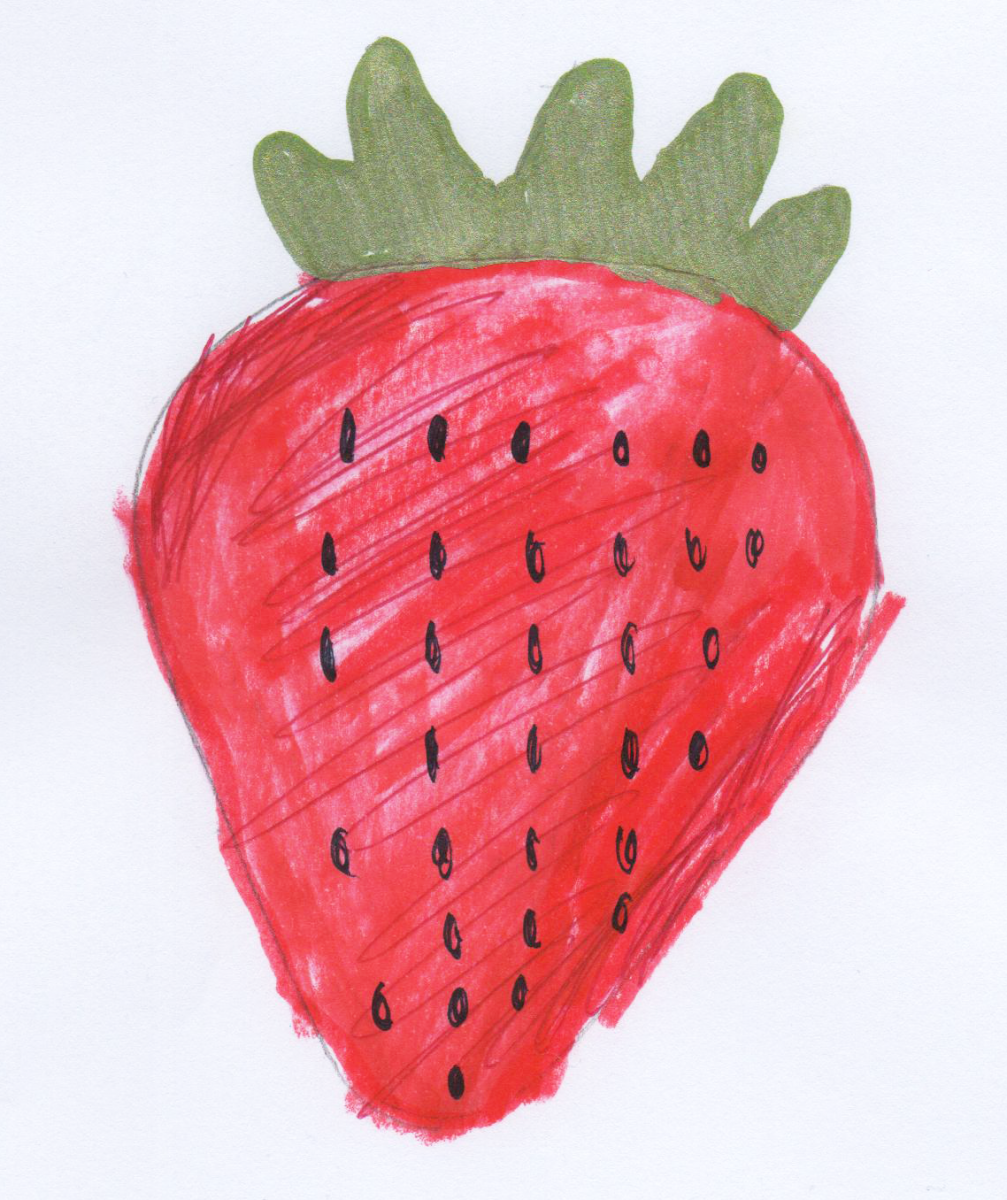 Then eat. Or store in an airtight container at room temperature for up to 3 days.
To download / print this recipe, click here.