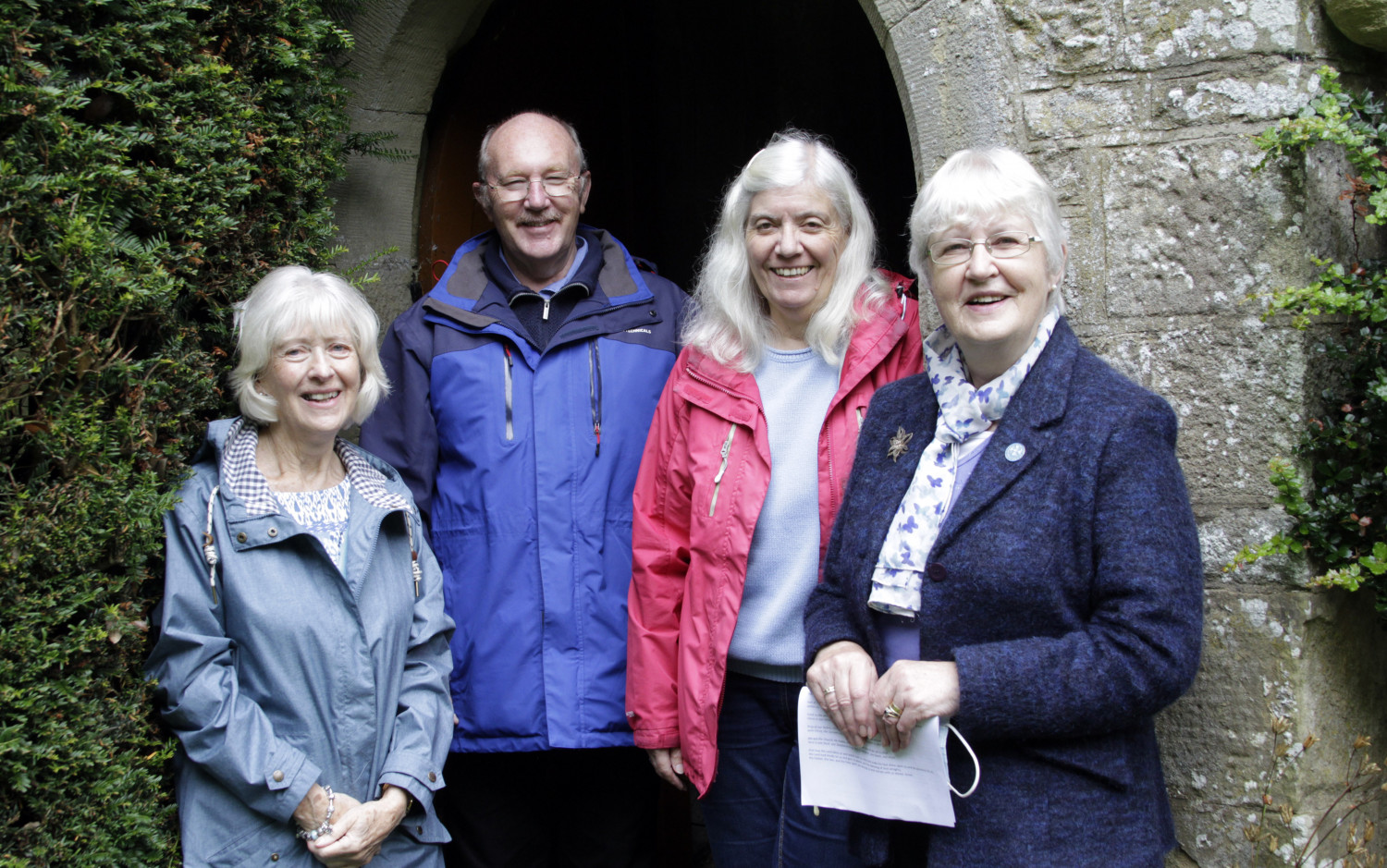 (Left to right) PCC secretary Joan Anderson, Treasurer Andrew Newton, Churchwarden Sheila Newton and Churchwarden June Scott
Community Action Northumberland (CAN) has awarded its first 'Aspire Award' to St Edmund's, Edmundbyers.
The Aspire Award, which was developed by CAN's Village Hall Advisor Louise Currie with assistance from Sheila Newton, rewards exemplary governance, financial management, insurance, health and safety, communications and maintenance of rural buildings.
St Edmund's is Grade II listed, having undergone heavy restoration over the years, and is in a stunning position with a graveyard and surrounding trees.
The church displays beautiful stained-glass windows of varying periods and a flat-topped window described as the 'plague window', through which people could listen to the service without entering the building. It is thought that the lancet window is original.
When assessing the church, the CAN representative was "impressed with the standard of management of St Edmund's Church".
She went on to say: "The positive attitude of members to the assessment process was admirable. As the very first church to be Aspire assessed, it was most-encouraging that the members embraced the challenge and were willing to be first to put their heads above the parapet."
Sheila Newton, Churchwarden for St Edmund's, said: "Preparing for the assessment meant effort was needed to make sure that things that had not been maintained were brought up to date.
"However, this was not difficult thanks to the hard work of the PCC members, regarding such matters as minutes of meetings, insurances, finances, the Terrier and inventory, and care of the fabric over the years.
"No-one was more surprised and delighted than me when we passed with flying colours."
At least eight more churches in rural Northumberland will also be supported to obtain this award, through the Rural Churches for Everyone Project.
You can view services and events happening at St Edmunds on its A Church Near You page.