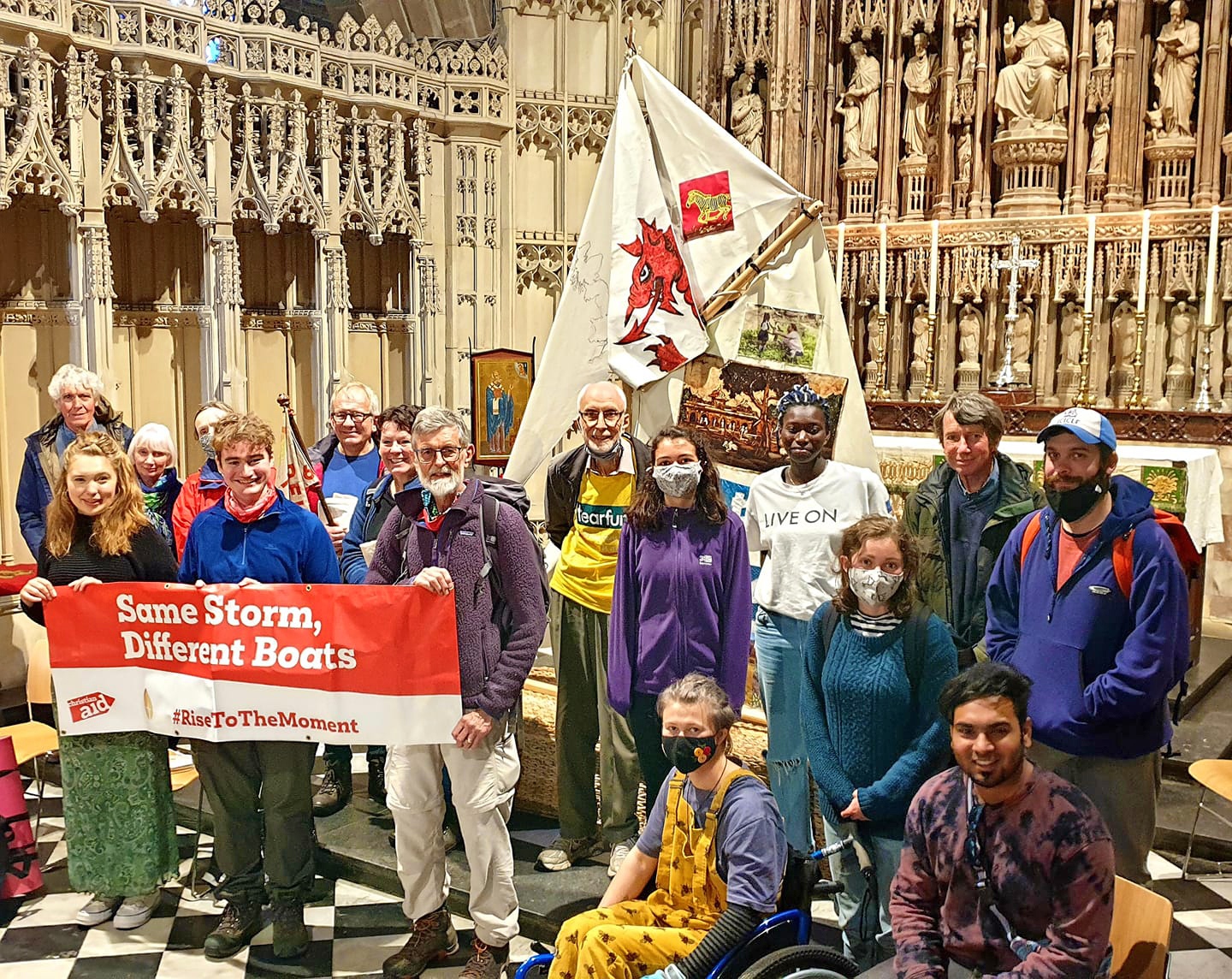 Churches and schools welcomed members of the Young Christian Climate Network (YCCN) with northern hospitality this October, as they made their way on a climate justice pilgrimage through the North East.
As part of their travels to Glasgow for this year's COP26 Climate Change Conference, the YCCN walkers were hosted by a residency of several events throughout Newcastle Diocese. These events ranged from choral evensong at Newcastle Cathedral to a film screening, and a climate finance panel at Holy Trinity Jesmond to an Eco Fest at St Francis, Heaton.
YCCN (with Christian Aid) have been hosted by churches across the country since the Relay to COP26 began in Cornwall in June, meeting likeminded people to build grassroots pressure on world leaders attending COP before it's too late. As they passed through Northumberland the pilgrims were greeted by churches and local schools hosting events to raise support and to highlight the effects of climate change on the world's poorest communities.
You can still get involved with the YCCN campaign. The YCCN are encouraging people to write to their local MP, or participate in the Christian Aid prayer chain for COP26 by creating a prayer boat and posting a photo of this online. The fleet of boats will then be shared at COP26.
Read on to discover how many different churches welcomed our visitors…
Newcastle Cathedral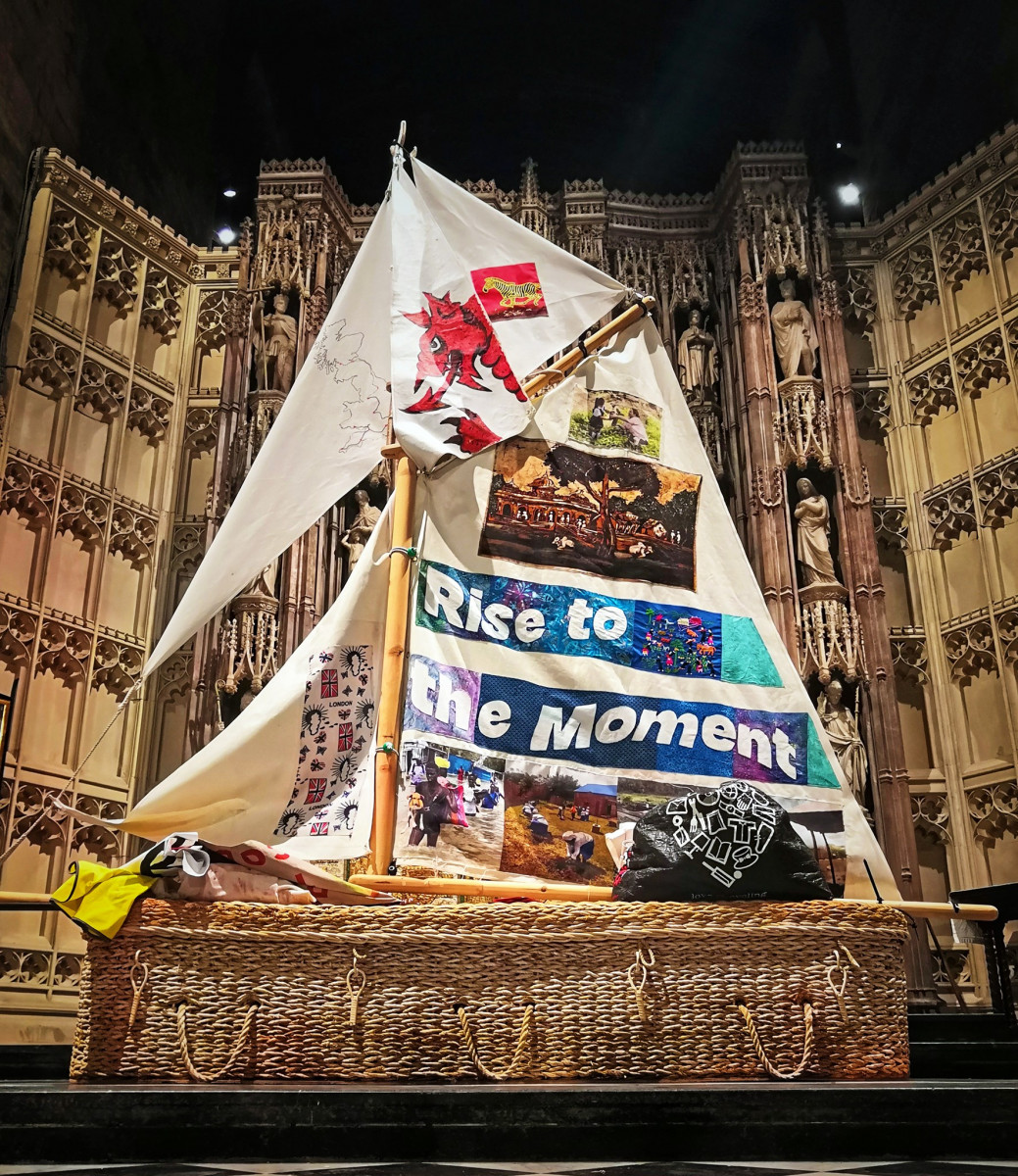 David Potts, YCCN Route Planner and Lead walker from Stockton to Newcastle, said: "I noticed that the YCCN route involved locations all on the new Northern Saints Trails, so I volunteered to guide from Trimdon to Newcastle. I am so glad I did this because it was a privilege to be involved in this initiative and to walk with others so passionate about the climate emergency."
Ella Vickers, Deanery Environment Champion, Newcastle Central Deanery and member of the Diocesan Environment Working Group, said: "A boat in Newcastle Cathedral… what a way to begin a service! Our Climate Pilgrims carried the boat down the main aisle, placing it in front of the High Altar, as the choir sang. Reflections were offered, featuring the theme of 'hope' - the hope of reconciling ourselves to creation, to reconcile ourselves with Christ, and to all those suffering from global warming."
St Francis, Heaton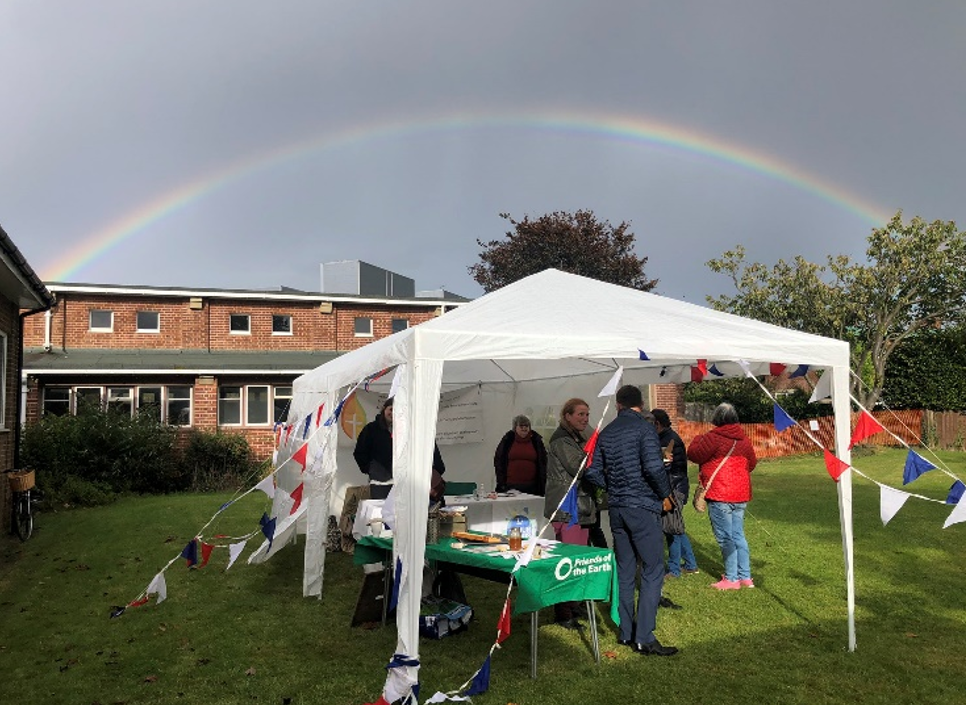 St Francis, Heaton held an Eco Fest to celebrate the Feast of St Francis, featuring cake, live music and the YCCN boat - a symbol to display messages from people around the world who are affected by the impacts of climate change.
Hannah Malcolm, YCCN Newcastle Residency Lead, said: "We have all become familiar with the expression 'we're in the same storm, but not in the same boat'. The YCCN boat bears fabrics from some of the most climate vulnerable countries in the world, and at every pilgrimage event across the city it has served as a pertinent reminder that our Christian witness requires us to defend the most vulnerable members of God's creation."
Wideopen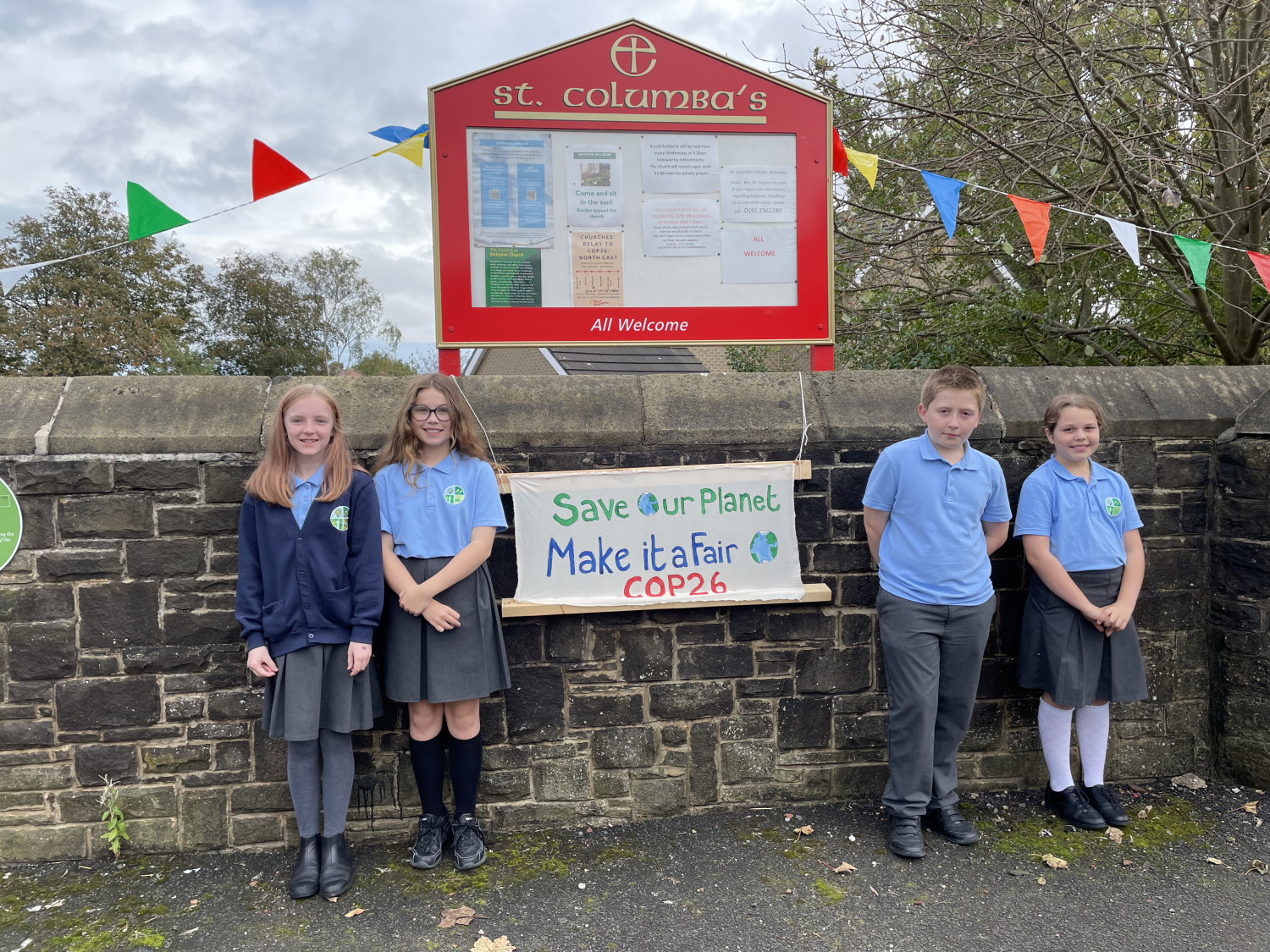 Revd Dr Pauline Pearson, Vicar at St Columba's Church, said: "Students from Greenfields had worked hard to produce some strong messages for COP26 which will be displayed as a banner around our community during COP26."
Adam Evesleigh, Route Team Leader from YCCN, said: "It really was quite incredible to have the first MP back all four of our demands and speak so passionately for our cause, as well as council Cabinet members and council officers, all at this church on the edge of North Tyneside!"
To view photos from the Wideopen events, please click here.
Alnwick Deanery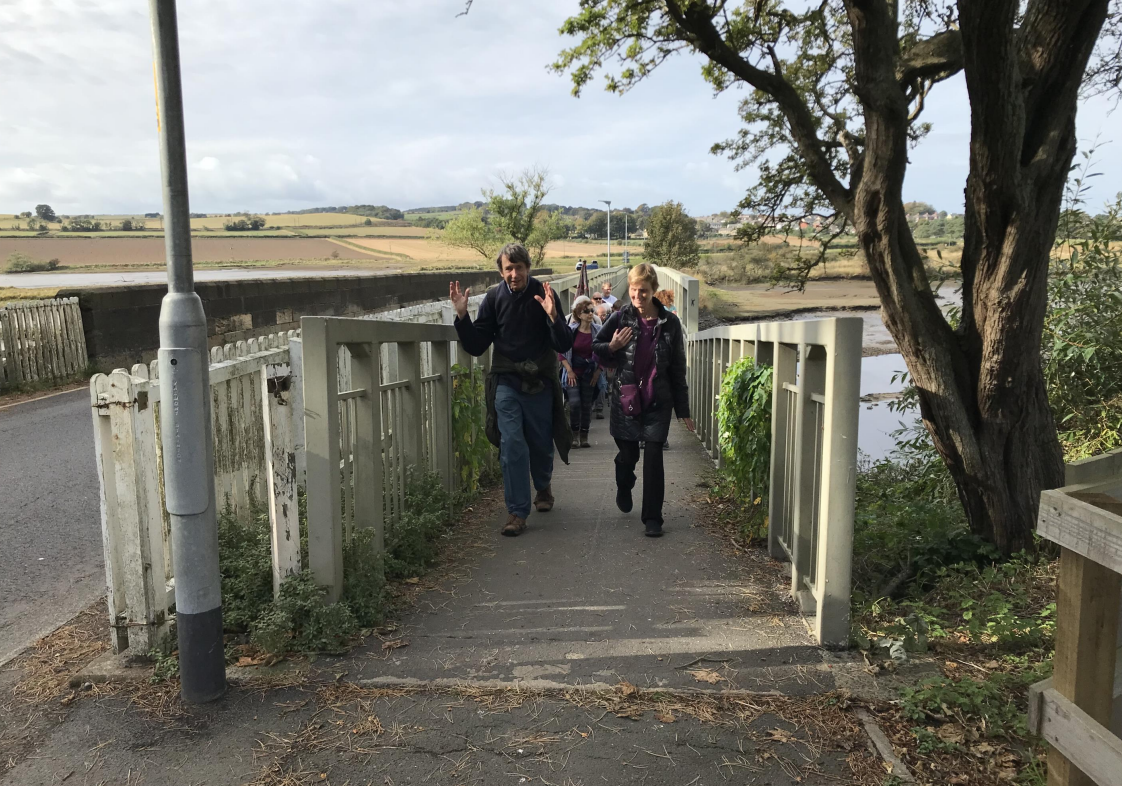 "On Sunday 10th they walked from Amble to Longhoughton, then on Monday they walked on to Embleton, where they were welcomed by children and parents at the primary school. Our Area Dean, Alison Hardy, Vicar of Embleton, walked with them that day." You can view all the photos taken within the Alnwick Deanery here.
St Mary's, Newton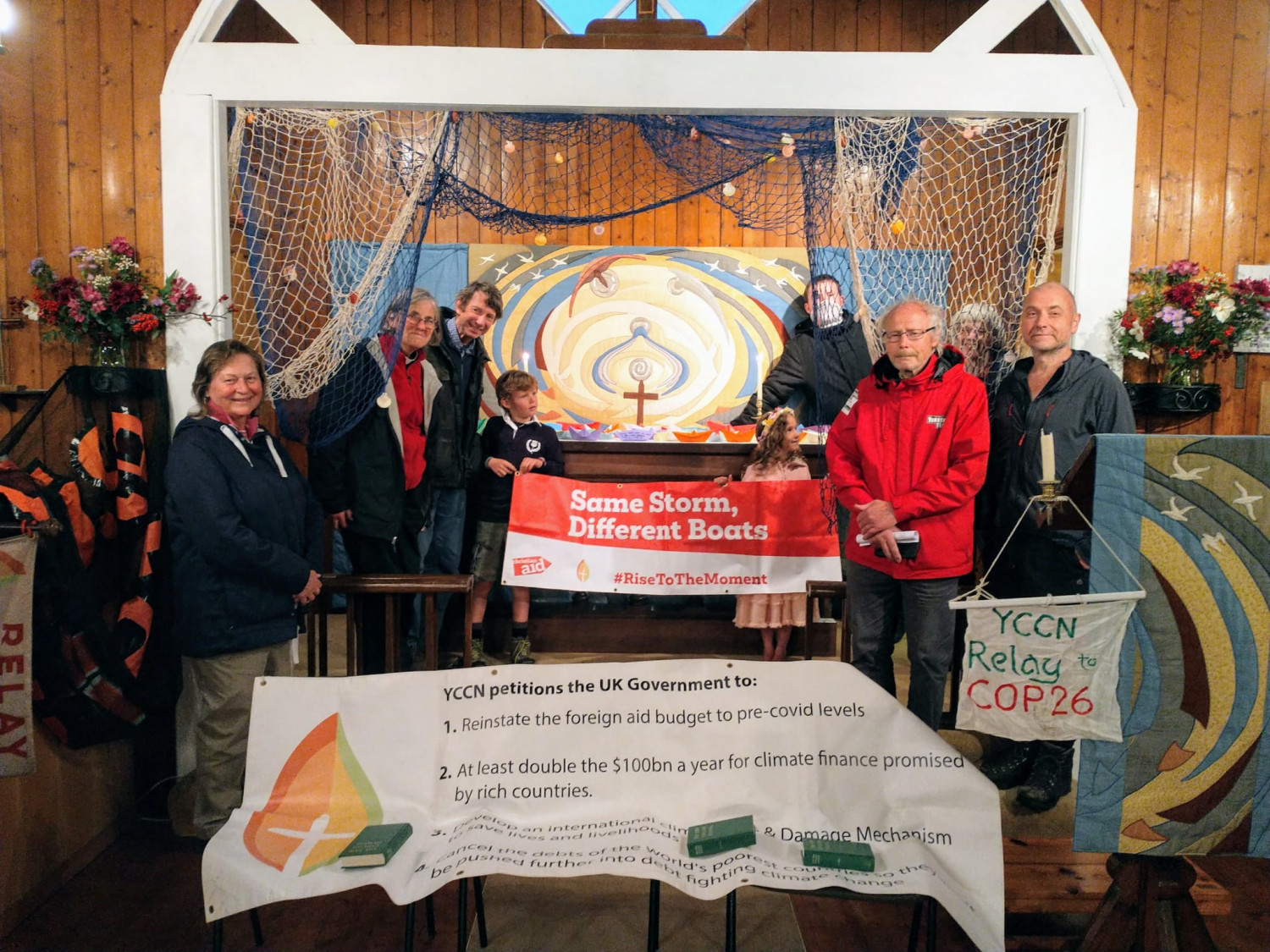 Revd Gillian Maude, Convenor of Alnwick Deanery Environment Group,said: "Parishes in our Deanery worked collaboraitvely to host and support the relay, ending with a reflective service led by Revd Alison Hardy in St Mary's, Low Newton."
Embleton Vincent Edwards Church of England Primary School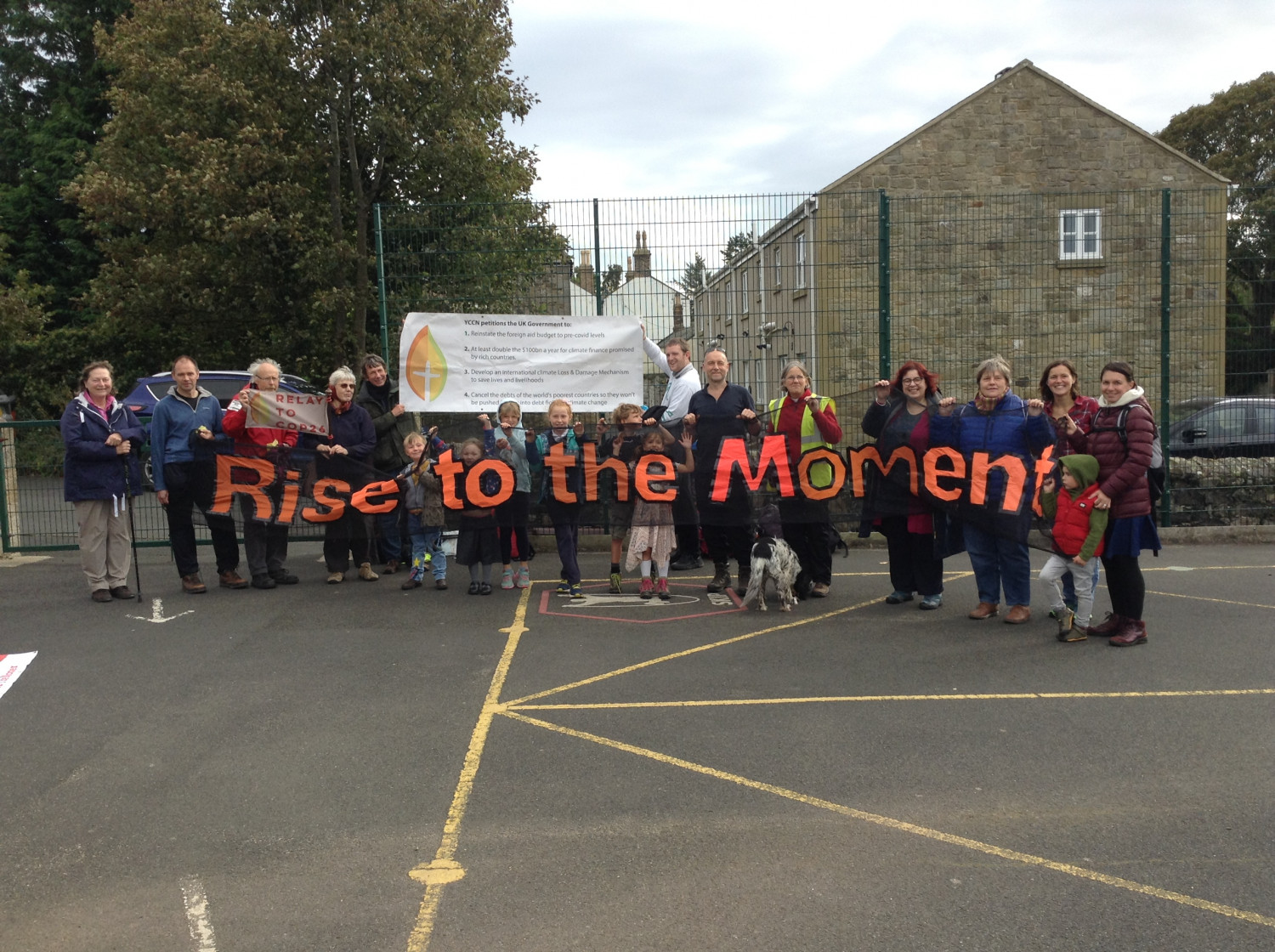 Pupils at Embleton Primary School supported pilgrims on this leg of the Relay to COP26, cheering them on through the drizzle, and held up the YCCN banner which read "Rise to the Moment".
Naomi-Ruth Bookless, member of YCCN said: "I joined the YCCN Relay to COP26 because it's a great way to have our voices heard across the country. All the conversations along the way have been really encouraging, sharing ideas. My prayer is that our voices will be heard by our leaders, and that they'll commit to fair climate finance to help those suffering most. Together, we must Rise to the Moment."
Stephen Watt, YCCN member and walker of the Relay to COP26, said: "It was an absolute privilege to take part in the Relay to COP26 as it walked into, through, and beyond Newcastle. The number of churches who came out to support us was overwhelming, as was the large amount of cake people kept baking for us!"