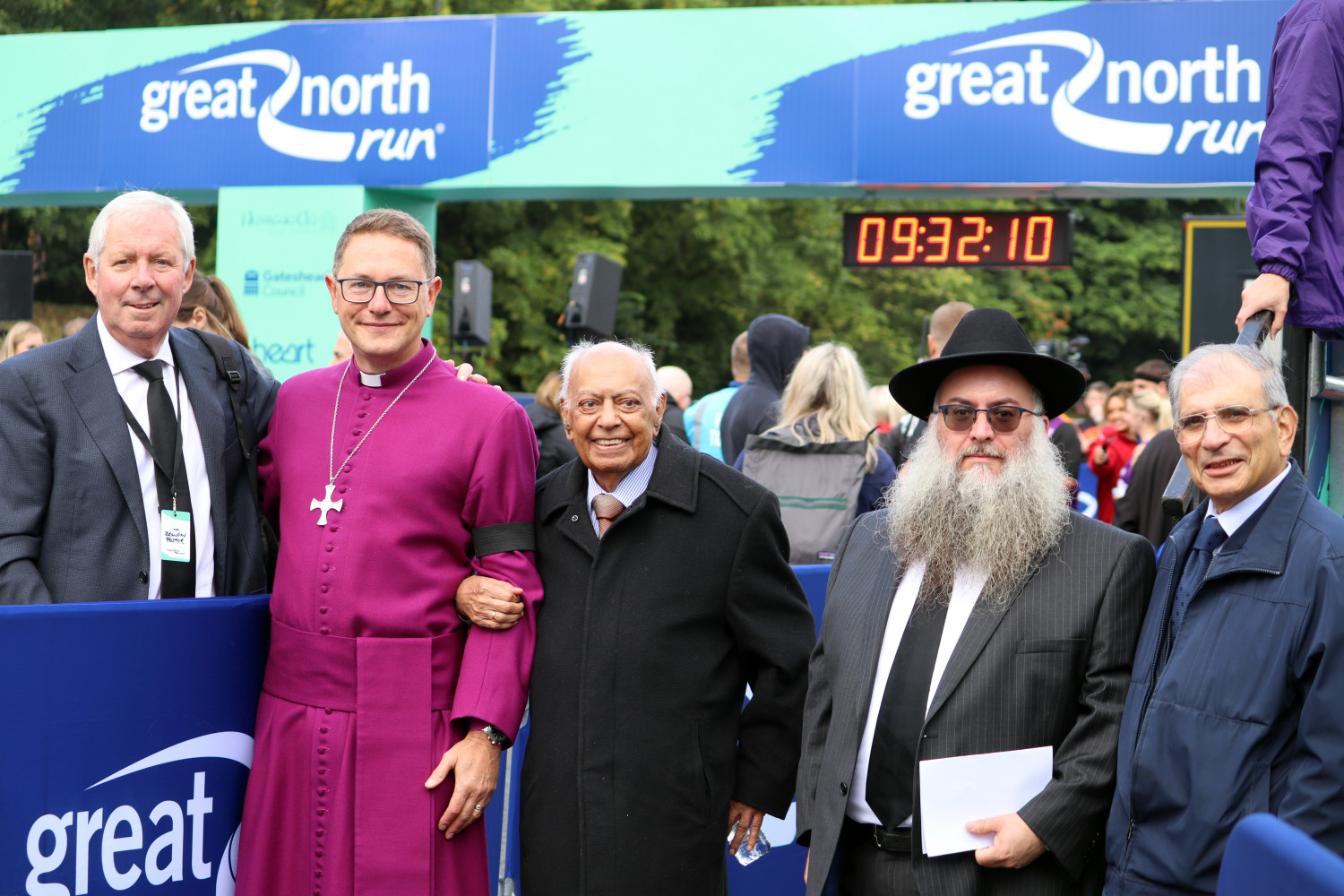 This morning, more than 50,000 runners gathered to taken part in the 41st Great North Run.
Although other events across the country have been cancelled following the death of Her Majesty The Queen, the GNR went ahead in tribute to Her Majesty's life and service. At approximately10.42am, a few minutes before the start of the main race, Bishop Mark delivered a poignant message on behalf of local faith leaders, a tribute to The Late Queen Elizabeth II from the starting line. After a prayer, a one minute's silence was kept before the crowds sang an emotional chorus of the national anthem, God Save The King.
Bishop Mark's message and prayers are below:
This morning, we meet together in a world that has changed profoundly in a matter of days. Rarely has one life touched so many of us and so deeply: defining who we are, inspiring who we might be and uniting us as a nation and a people. We stand together here today in testimony of that unity and our common purpose for the common good of all.
Most of us have never known our nation, our world, or even our own lives without the constant, consistent and gracious presence of Her Majesty The Late Queen Elizabeth II. In so many ways, her life and faith fulfil the words of Scripture: "I have fought the good fight, I have finished the race, I have kept the faith."
Today, we run this race as a tribute to Her Majesty's life and service, in that same spirit of love and dedication to those in need which has marked her long reign. Whoever you are, whatever your faith or background, let's run the race and keep the faith.
Let us pause to reflect and pray:
God of love,
We thank you for the life of The Queen,
for her service to our nation,
and for her faith in you.
Be close to all of us who mourn,
that we may we find comfort and hope in your love.
We pray for our new King.
Bless his reign and the life of our nation.
Help us to work together, to run together,
so that truth and justice, harmony and fairness
flourish among us;
through Jesus Christ our Lord.
Amen.