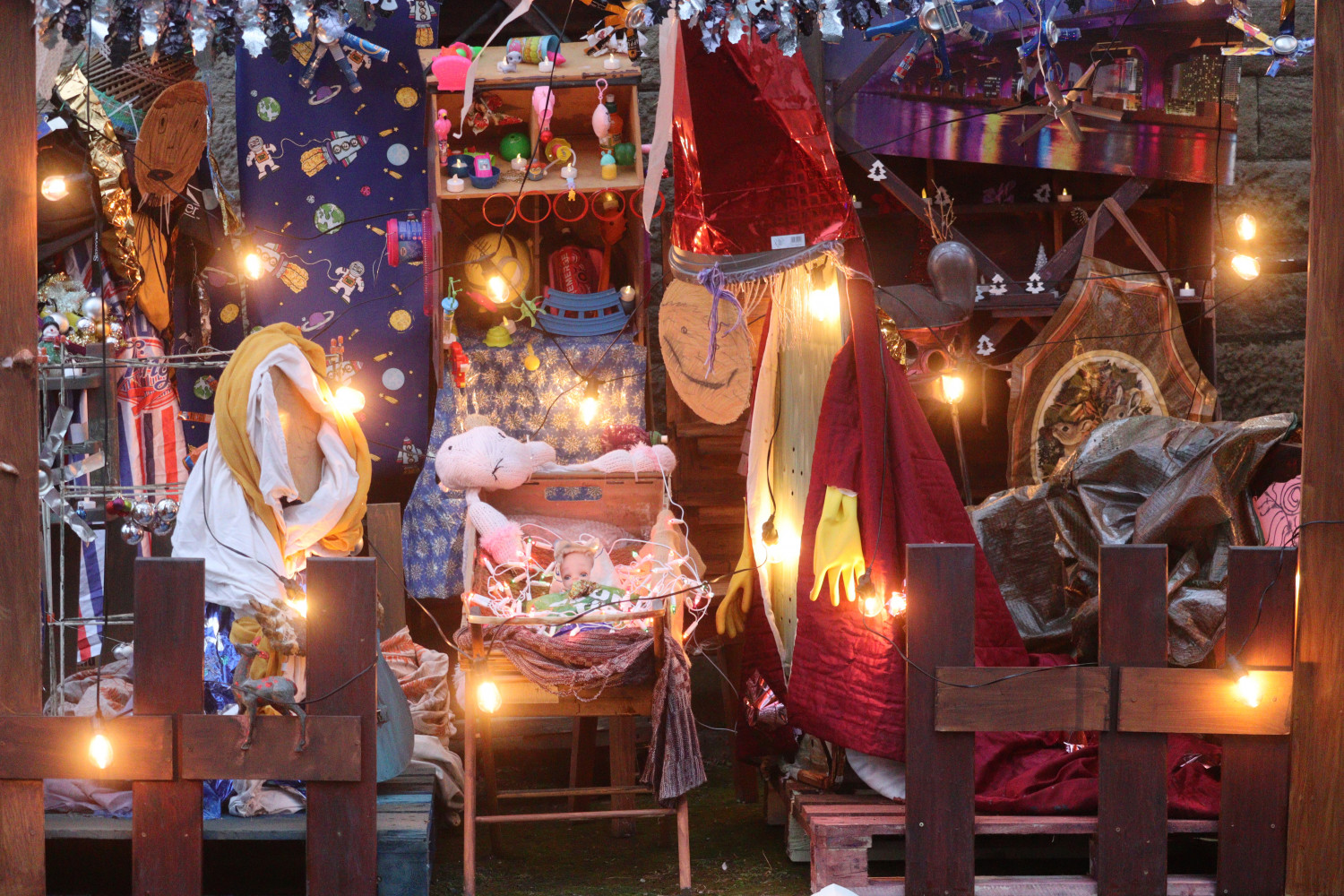 The Benwell and Scotswood Team Parish have created the most unique nativity in the North East, fashioning the traditional scene out of recycled litter.
Using the tagline 'Have a rubbish Christmas!', they hope to not only address the ongoing issue of littering in the West End of Newcastle, but acknowledge that while our last couple of Christmases have been rather 'rubbish', we can turn it into something positive.
Local children's' groups and asylum seekers helped create the masterpiece with car wheel rims used to imitate snowflakes and a battered guitar gifted to one of the shepherds. They were also aided by local artist Artep Avordno.
The Parish teased their nativity scene on Facebook, with a short video available here.
The Revd Chris Minchin, Assistant Curate at Benwell and Scotswood Team Parish said: "We thought we'd had a few rubbish Christmases these last couple of years, so we thought we'd make something good out of it!
"There's lots and lots of rubbish and litter around in the local area, and we thought this is a way to turn it into a good thing. We've had lots of community groups come together to help build this.
"We feel like it really represents the true meaning of Christmas, that Jesus comes to us in reality and turns our world into something good."
The scene was officially unveiled on Tuesday 21 December, 3.30pm during Outdoor Community Carols at St James', Benwell.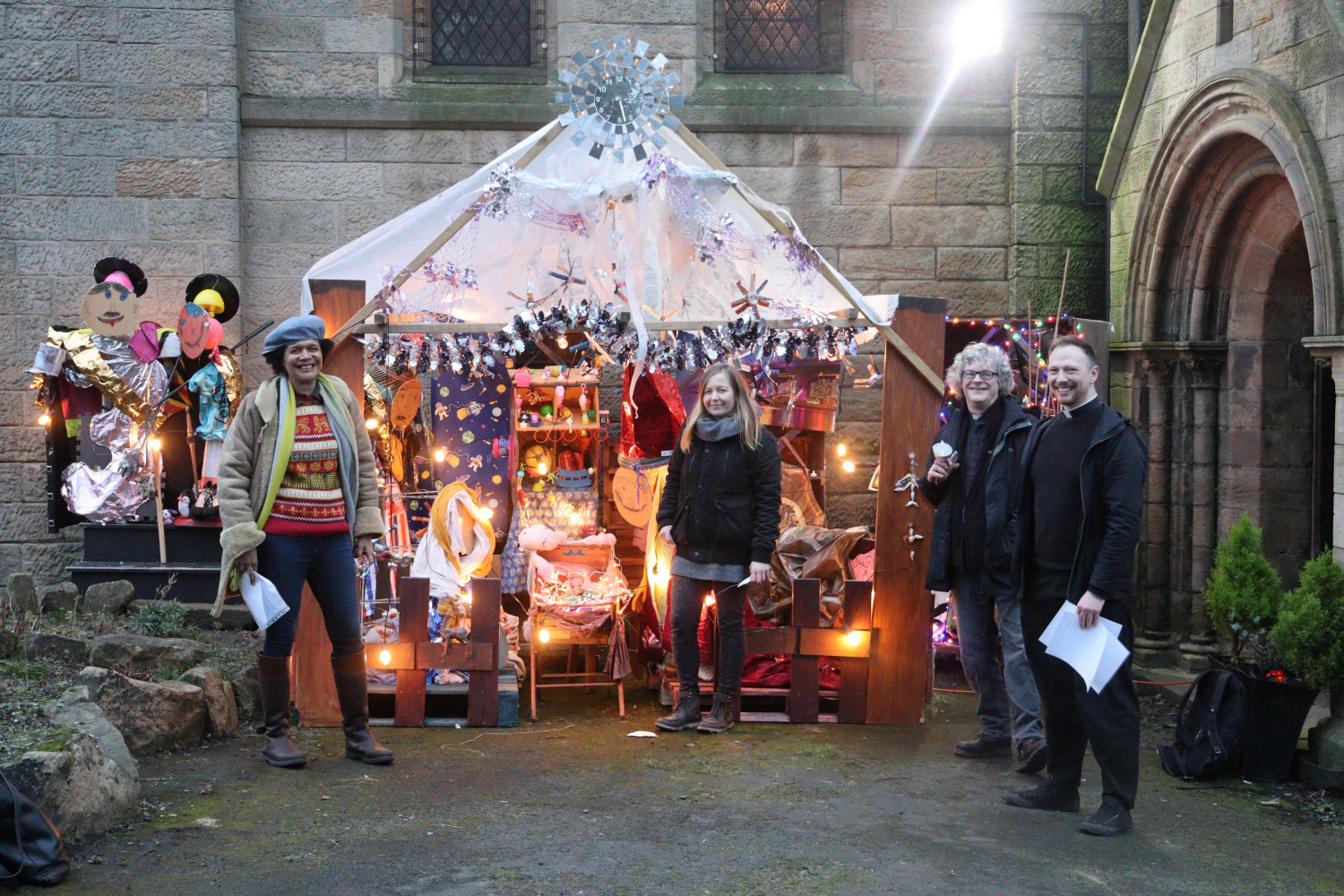 (Left to right) Newcastle Central MP Chi Onwurah, local artist Petra Ondrova (Artep Avordno), Revd David Kirkwood and Revd Chris Minchin