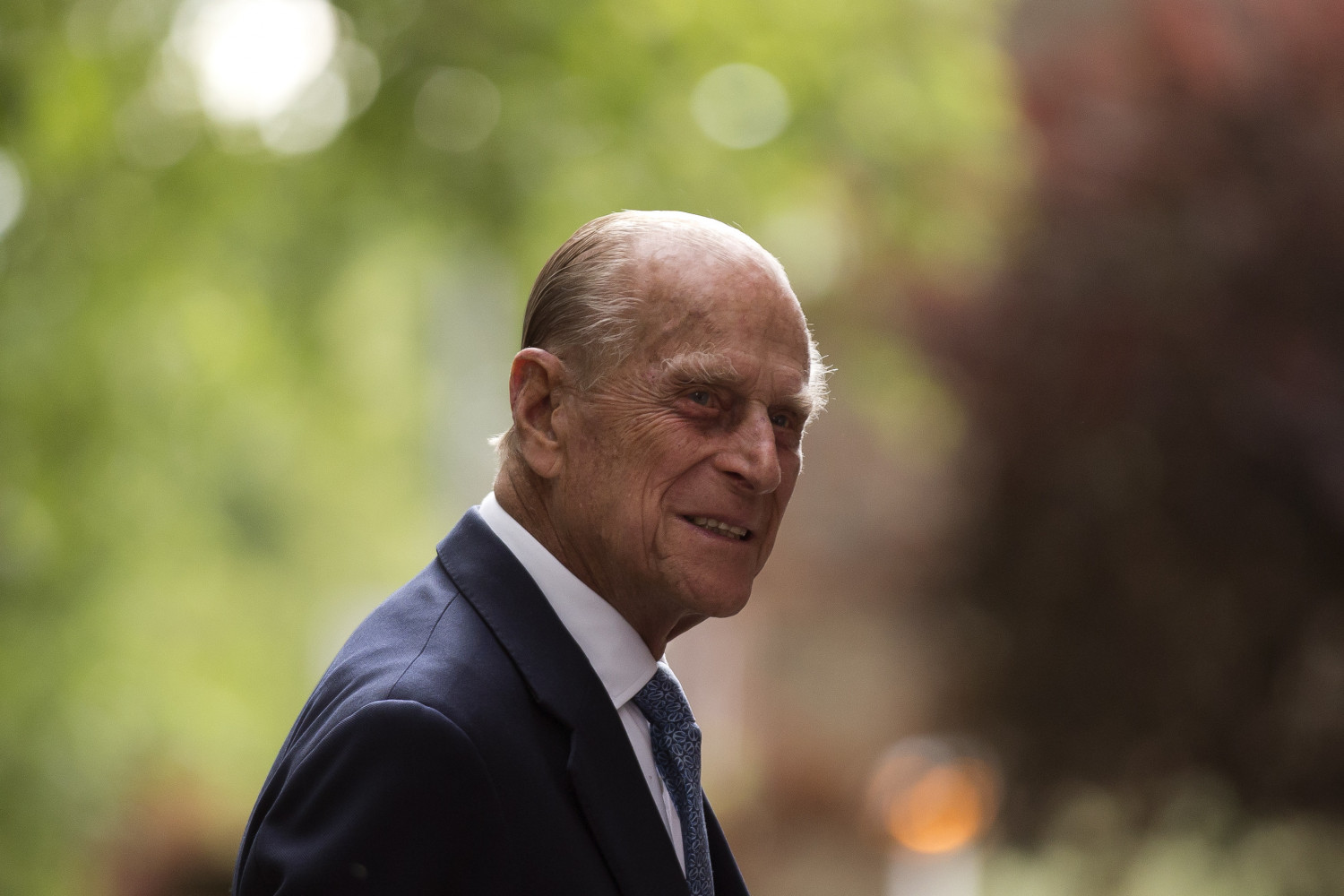 Together as a Diocese and a nation we have joined in prayer to mourn the loss of His Royal Highness Prince Philip.
Churches across our Diocese have paid their respects to the Duke of Edinburgh who sadly died on Friday April 9 – two months before his 100th birthday.
Leading the tributes on behalf of our Diocese, Bishop Christine said: "The Duke of Edinburgh's devotion and steadfast support of the Queen is one of the greatest love stories of our time. By her side, he served our nation with dedication and deep loyalty.
"His commitment to duty, together with his lively wit and down to earth approach, have been part of the life of our nation for nearly seventy years. I pray today with gratitude for his life, for Her Majesty and the Royal Family in their loss, and for all who mourn."
Bishop Mark said: "We are often told that life is a marathon and not a sprint. In that case, His Royal Highness, the Duke of Edinburgh ran with extraordinary perseverance and endurance, remarkable strength and loyalty, and unparalleled commitment and dedication, both in his own right, but of course also as husband and consort, father, grandfather and great-grandfather.
"We pray for Her Majesty the Queen, her family, and all of us who mourn, that such profound loss is tempered by deep, deep gratitude and by renewed hope in the Pioneer and Perfecter of our faith."
The Diocese honoured the life of Prince Philip in a livestreamed Service of Commemoration at Newcastle Cathedral with Bishop Christine leading the service and the Dean of Newcastle preaching. A small congregation of the Lord-Lieutenant of Tyne and Wear and other dignitaries were present.
In a moving video tribute filmed for an earlier service at the Cathedral, Bishop Christine described Prince Philip as 'an extraordinary person full of vitality, creativity, great determination and above all such loyalty to the Queen'.
She said she has been 'particularly inspired' by his work with and for young children, referencing the Duke of Edinburgh's Award which millions of young people have taken part in since the scheme was founded by Prince Philip in 1956.
Speaking of his 'unswerving loyalty' to the Queen, Bishop Christine cited Her Majesty's golden wedding tribute to Prince Philip in 1997 in which she said: "He has, quite simply, been my strength and stay all these years, and I, and his whole family, and this and many other countries, owe him a debt greater than he would ever claim, or we shall ever know."
The Very Revd Geoff Miller, Dean of Newcastle, added to the tributes from our Diocese: "As a city and a country, we mourn the passing of the Duke of Edinburgh who through eight decades has been a devoted husband to Her Majesty the Queen and a loyal and hard-working servant to the nation.
"He came to Newcastle and the North East many times, sometimes with the Queen, sometimes on his own, and many will have fond memories of those visits. We pray for Her Majesty and the Royal Family at this difficult time, and for all who mourn the Duke's passing."
Flags were flown at half-mast and bells tolled 99 times across the Diocese as the nation entered an eight-day period of mourning.
Many Sunday services included special prayers and liturgy, with some churches creating memorials to mark the death and celebrate the life of Prince Philip.
In the hour leading up to the Duke of Edinburgh's funeral – held at St George's Chapel in Windsor Castle on Saturday 17 April – churches rang single bells until 3pm when a national minute's silence was held.
Life of HRH Prince Philip
HRH Prince Philip was born into the Greece and Danish royal families, on 10 June, 1921.
After being exiled from Greece as a young child, Philip grew up in France, Germany and the UK, and joined the Royal Navy in 1939, serving in the Mediterranean and Pacific fleets during the Second World War.
In 1947 he abandoned his Greek and Danish royal titles, and took the name Mountbatten from his maternal grandparents.
He married Elizabeth on 20 November 1947, and was given the title Duke of Edinburgh. He left active military service when Elizabeth became HRH Queen Elizabeth II, and was later endowed with the title HRH Prince Philip.
He retired from royal duties in 2017, having completed over 20,000 solo engagements. During his long service as consort to the Queen he became patron, president, or otherwise connected, to over 800 organisations. His award scheme has inspired millions of young people across the world to serve their communities, and to develop their learning outside the classroom.

A reflection from the Queen's Chaplain
Revd David Glover, Rector of Hexham Abbey has been Chaplain to the Queen since 2017
As a Chaplain to the Queen, I have always felt that the most important aspect of my role is to pray for the Queen every day and to hold her and her family in God's care and blessing.
As our nation and Commonwealth mourns the death of Prince Philip, and as we thank God for his years of outstanding service, we remember that first and foremost he was a husband, rock and support to his wife, Her Majesty the Queen.
He fully understood and inhabited that supportive role and gave his life so generously to enabling the monarchy to flourish.
My prayers, at this time, are full of thanks for Prince Philip's life but also for the Queen who now faces life without her beloved husband.
I pray that she would know the abundant blessings of God, in whom she deeply trusts.
Tribute from the Archbishop of York
I join with many of you across the country as we mourn the death of His Royal Highness Prince Philip, The Duke of Edinburgh. Prince Philip was a remarkable man who lived a life of service dedicated to his country, to his wife, Queen Elizabeth II and his family.

At 18, Prince Philip joined the Royal Navy and served with distinction throughout the Second World War. At the same time, the beginnings of a cherished friendship with Princess Elizabeth began to blossom.

That friendship resulted in a marriage which lasted for over 70 years and has been a source of mutual joy, support and comfort in private moments but equally as they have both navigated a very public life together.

Having become the longest serving British consort, Prince Philip has been unstinting in his support, leading Her Majesty to famously comment. 'he has, quite simply, been my strength and stay all these years.' His faith in Jesus Christ was an important part of his life and one which shaped who he was.

For so many in this country and around the world, The Duke of Edinburgh's Award is an enormous part of Prince Philip's legacy. The award has allowed countless young people to develop and discover skills, which have instilled confidence in them and given them an encounter of working together for the common good.
Prince Philip was patron to hundreds of charitable organisations, covering a wide range of disciplines all of which benefited from his wit and wisdom and his inquisitive mind.

Do join me in praying for members of the Royal Family as they mourn and may God bring them comfort. As we give thanks to God for a life lived to the full, may Prince Philip rest in peace and rise in glory.
Cathedral 'honoured' to welcome Duke in 1990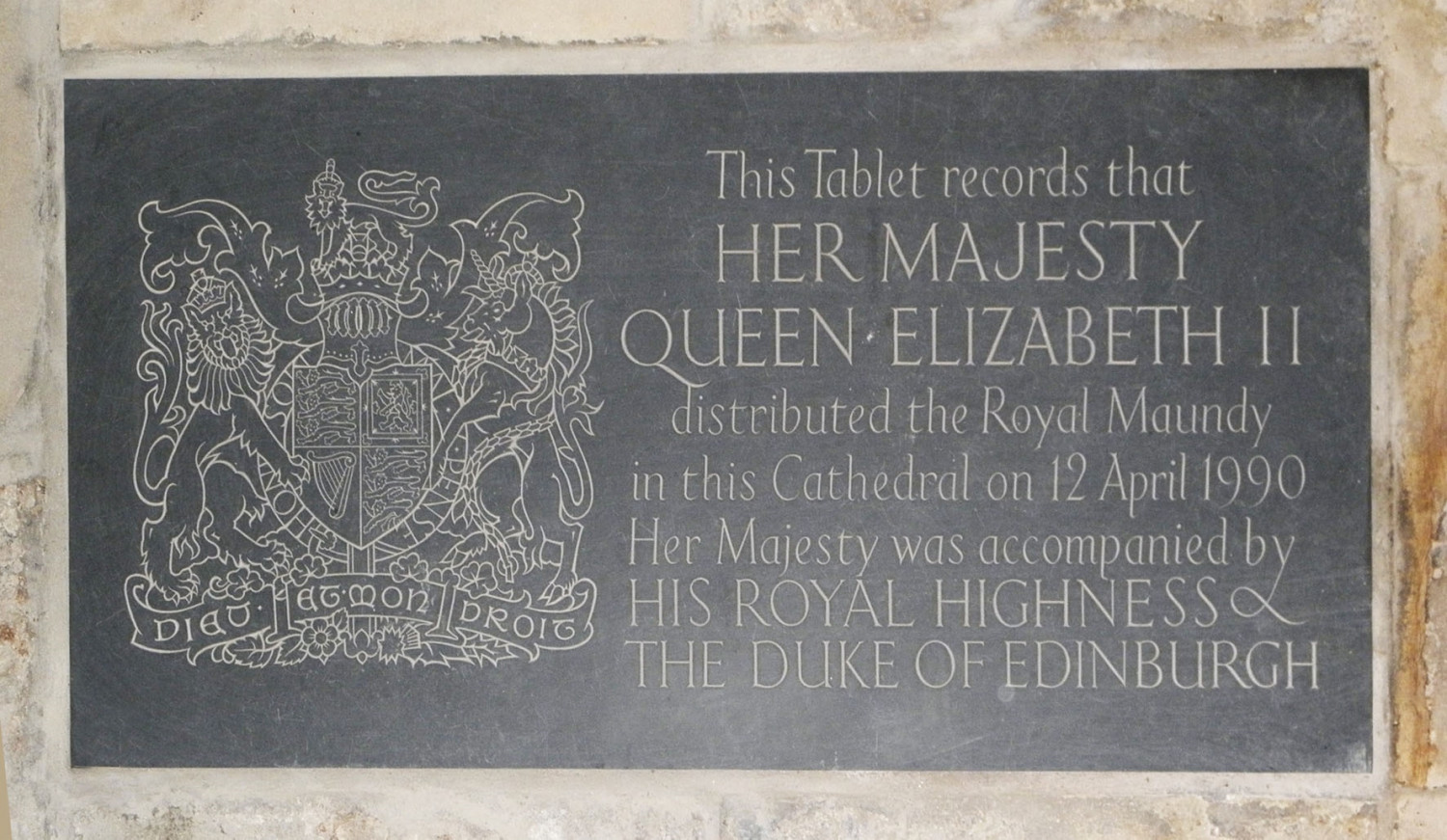 A stone tablet lies in Newcastle Cathedral marking the occasion on 12 April 1990 when Her Majesty The Queen, accompanied by His Royal Highness The Duke of Edinburgh, visited the city to distribute the Royal Maundy money.
The royal guests were greeted by the Provost of Newcastle and the Maundy service included hymns sung by the Cathedral Choir, with readings from the cathedral's canons.
Ellie Robertson, who retires from her long-standing post as Cathedral Secretary later this year, worked at the Diocesan Office in Mosley Street at the time and remembers the buzz and excitement of the day, when she attended the service with her colleagues.
One of the cathedral's old guidebooks recalls it was 'a great honour for the cathedral and the people of the diocese of Newcastle'.
A contemporary article in the Journal newspaper reported that the royal ceremony would provide lifelong memories for four Tyneside children who were chosen to be Children of the Royal Almonry.
They were Gemma Graham, 11, of Christ Church School, Shieldfield; Jessica Mayhew, nine, of St Paul's Elswick; Graham Thompson, 11, of St Anthony's, Walker; and Adrian Blackett, nine, of Archbishop Runcie, Gosforth.
Each child carried a nosegay (posy of flowers) throughout the procession and, after the service, stood next to The Queen and Prince Philip for the official Royal Maundy photograph. We wonder if any of the grown-up children are out there reading this today.