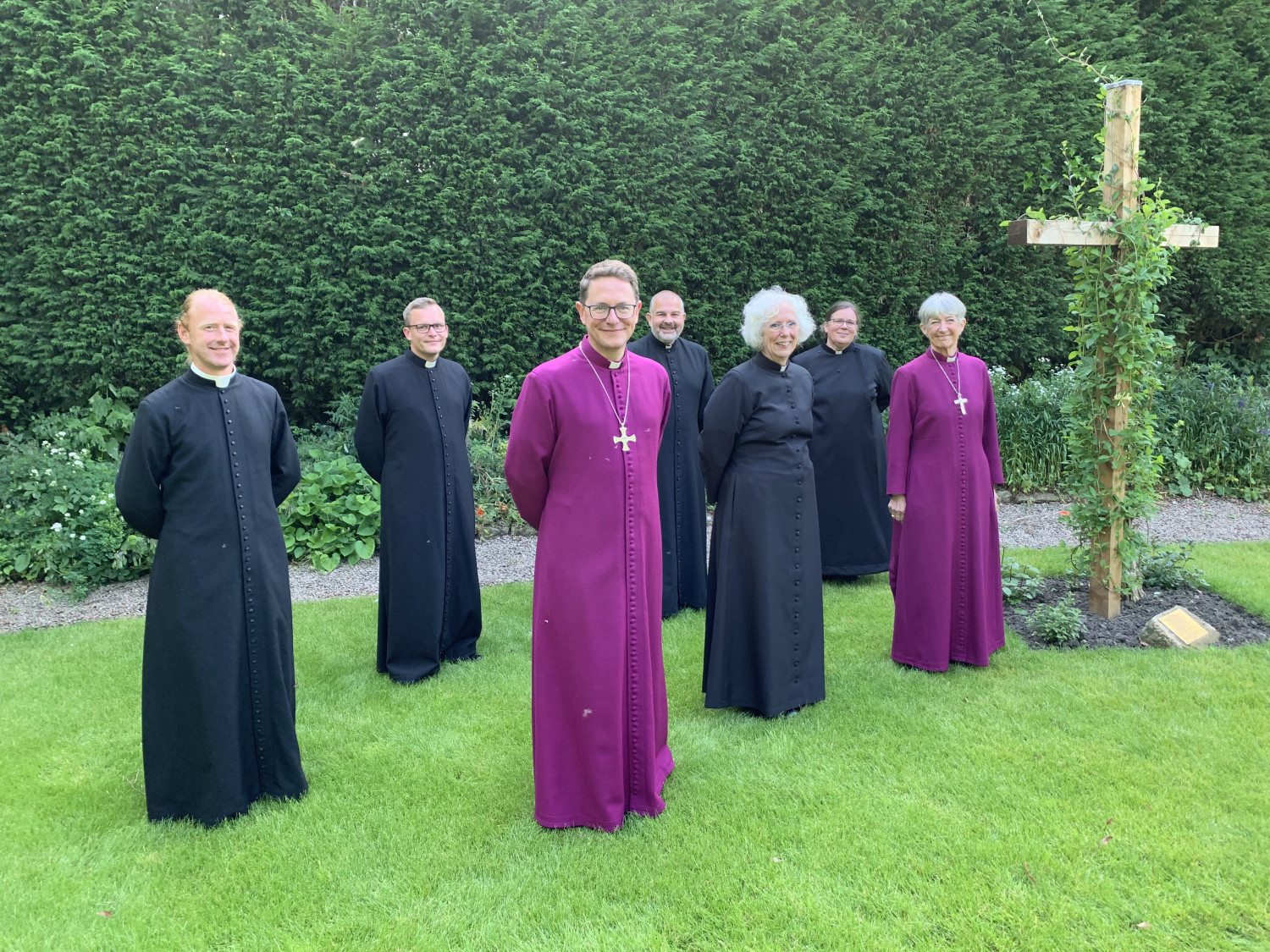 Seventeen people will be ordained as priests and deacons during our annual Petertide Ordinations this weekend.
The 11 new priests and six new deacons will be ordained in four separate celebratory services. Unfortunately due to Covid restrictions, attendance is limited, however all the servcies are being live streamed on the internet.
Bishop Christine will ordain Henry Hope, Lynne Dean, Miriam Jones, Alison McCarthy and Adam Smith as deacons at St George's, Jesmond on Saturday 3 July. This will be streamed live and can be accessed from 3pm by visiting St George's You Tube channel and their website. The Order of Service can be downloaded here.
And Sion Hughes Carew will be ordained into the diaconate by Bishop Glynn Webster on Sunday 4 July at St Bede's, Newsham. This will live streamed from 2.55pm on St Bede's Facebook page. The Order of Service can be downloaded here.
Bishop Christine will ordain Revd Yvette Daniel, Revd Oliver Dempsey, Revd Rosemary Harrison, Revd Samuel Lochead, Revd Kim Wears, and Revd Alan White as priests. This will be streamed live and can be accessed from 11am by visiting St George's You Tube channel and their website. The Order of Service can be downloaded here. [UPDATE, SATURDAY - ST GEORGE'S IS EXPERIENCING TECHNICAL DIFFICULTIES TODAY AND THE SERVICES CANNOT BE LIVE STEAMED - HOWEVER, THE VIDEO RECORDINGS WILL BE POSTED ON ST GEORGE'S WEBSITE LATER TODAY]
At Holy Trinity Berwick, Bishop Mark will ordain Revd Phyllis Carruthers, Revd Samantha Quilty, Revd Paul Rusby, Revd Thomas Sample, and Revd John Storey as priests. This service will be streamed live on Newcastle Diocese's Facebook page from 11am - click here. The Order of Service can be download here.
Some of our Deacon ordinations
Dr Henry Hope
To serve Hexham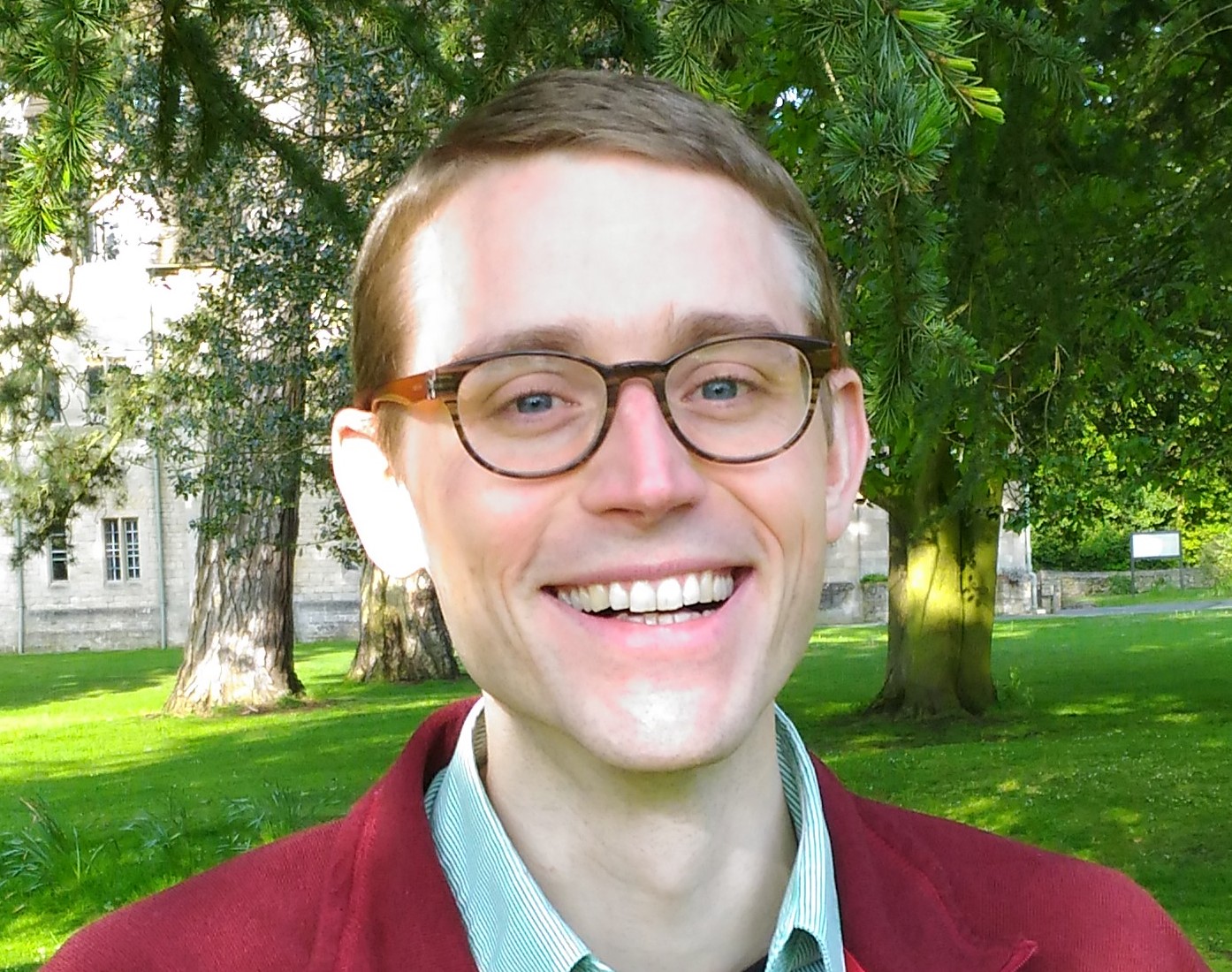 Moving to Hexham offers not only a wonderful opportunity to be nourished at one of the well-springs of Northern Christianity, but will allow me to take a step into my own past: having grown up in Germany, I have many fond childhood memories of joy-filled summer holidays with my relatives in Northumberland—from roaming up and down the Roman Wall, ice-creams and kite-flying on various beaches, to a daytrip to Shepherds Dene with the local Mother's Union.
The North-East has also been crucial in my coming-to-faith, with retreats at the Friary at Alnmouth constituting crucial turning-points in the discernment towards baptism, and now towards ordination.
I'm much looking forward to many more adventures across Northumberland—with many new fellow adventurers—and as a one-time music historian, I'm especially excited about the prospect of delving into the wide range of diverse cultural offerings in the North-East.
Not least, I'm eagerly anticipating the opportunity to re-activate my culinary skills, following on from three years of shared kitchens and full-board at the College of the Resurrection (Mirfield) and Ripon College Cuddesdon: fearless guinea pigs are always welcome to taste the fruits of these efforts!
Lynne Dean
To serve Ovingham and Wylam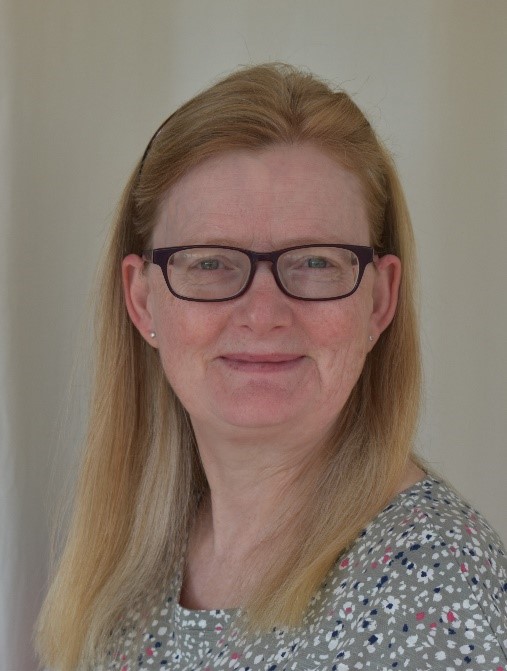 Lynne and her husband John have lived in the North East for over 30 years. They have two adult children and a border terrier, Harris.
Known as the 'library lady' for 20-plus years, Lynne still helps out with an occasional shift or two when needed.
As a mature student Lynne gained a BA in Design Craft and she works one day a week as a ceramic technician at Whickham School: "Everyone at school is eager to see what I'll look like with a clergy collar beneath my apron."
"St Mary Magdalene Parish church in Prudhoe has been our family's spiritual home but now God is calling me on to new pastures across the Tyne in Ovingham and Wylam.
"I am looking forward to serving my curacy with Revd Tom Birch as my Training Incumbent, especially getting to know the people in the parishes and the schools. Exciting times are ahead as a new church office is being built onto the church hall in Wylam and I look forward to being involved in lots of events and serving the communities, as we all walk alongside one another on our journey of faith for the next few years."
Dr Miriam Jones
To serve Newburn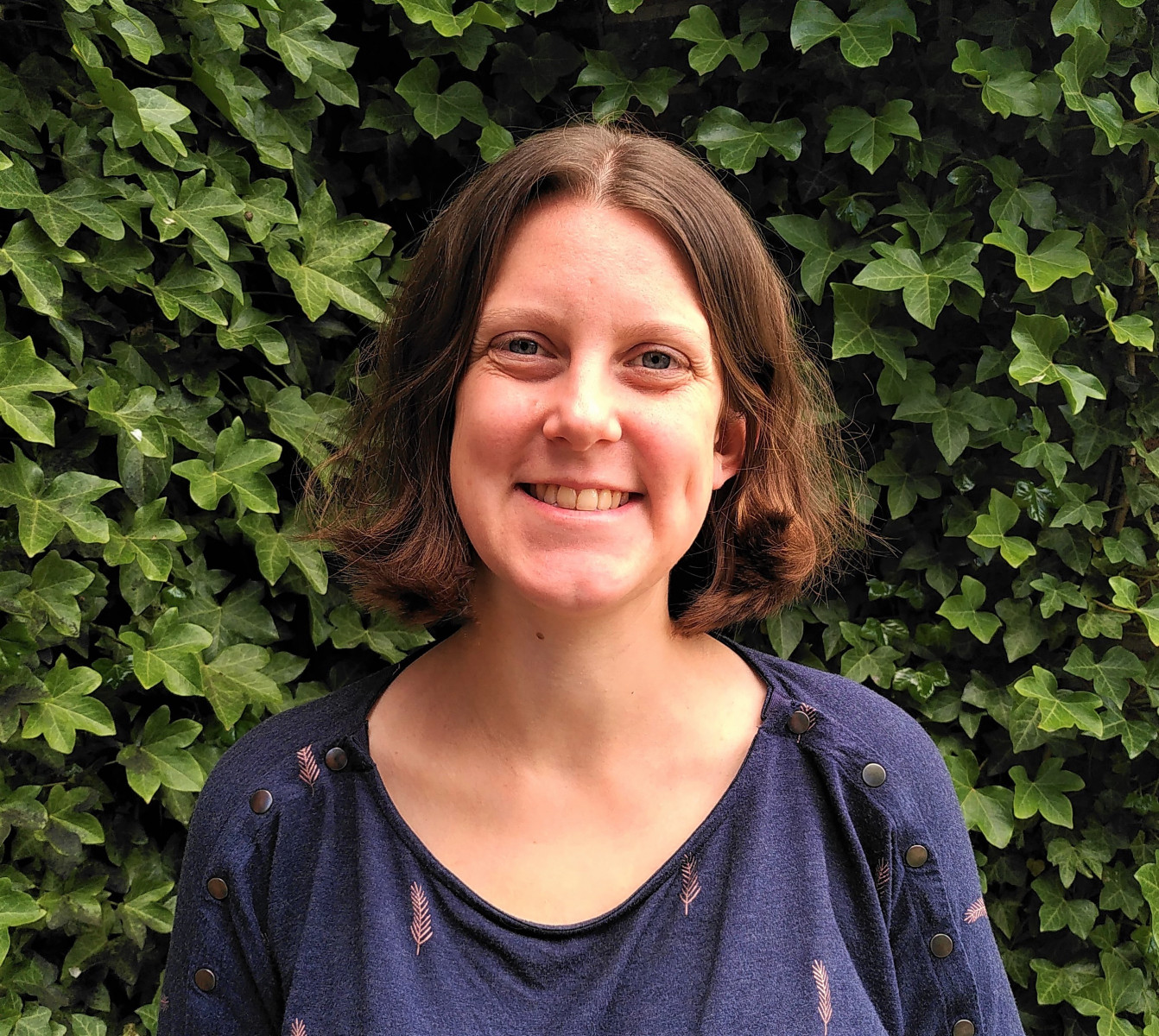 Miriam spent the last two years training for ministry at Cranmer Hall, Durham. Before that, she lived in Amsterdam, the Netherlands, where she grew up in an international family with roots in America and Canada.
She studied theology in Leuven (Belgium) and Amsterdam, and completed a PhD on the early medieval English church in 2020 – a subject that continues to fascinate her. Miriam is married to Thomas and has three daughters, Emily (nine), Julia (six) and Zoë (four), and a son, Adam (born in February).
In her free time, she enjoys reading, board games, long walks and long conversations. Miriam and the rest of the family are excited to join the community in Newburn parish and see what God will do there over the coming years!
As she begins her ordained ministry, Miriam is particularly looking forward to learning ways of helping people grow in prayer, discipleship, and mission.
Alison McCarthy
To serve Holy Trinity Jesmond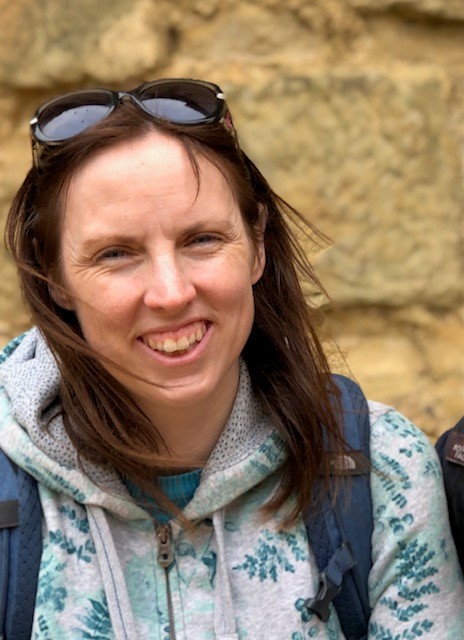 Hi, my name is Ali McCarthy and I'm excited to be joining the team at Holy Trinity Jesmond.
Although I have lived in Newcastle before and love the place, for the past eight years I have been living in Shenley, near St Albans, in Hertfordshire.
I have spent the last three years training at St. Mellitus College, London, and I'm pleased to be continuing my training in God's own county!
I am married to Dan and we have three fantastic children. Ben, our eldest, is thirteen, Caed, our second son, is ten and Calla, our daughter, is seven. They were all born in Newcastle and so they are looking forward to being back too - especially to be close to the beach again.
I have a heart for those on the fringe and for discipleship, both of which are at the heart of a deacon's role, and so I'm full of anticipation for what that will mean in this new context and stage of life.
My favourite things to do are country walks and visiting coffee shops with friends and family. It will be great to get to know you better when we've moved!
Adam Smith
To serve St Thomas' Newcastle and the Resource Church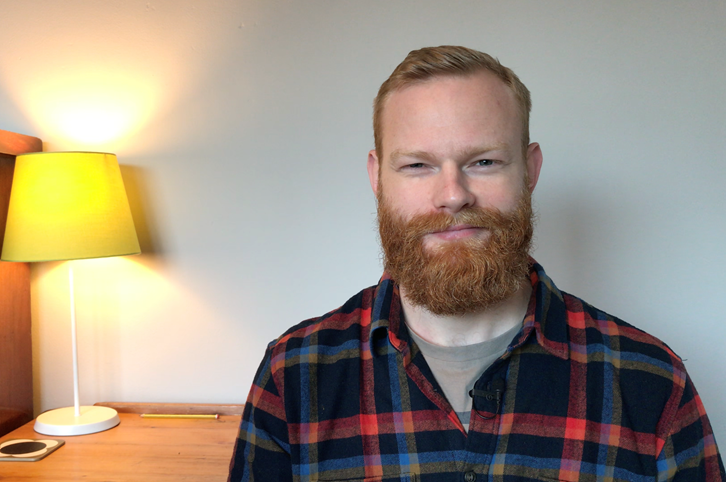 I grew up in Newcastle, met my wife here as a teenager and both our families still live here, but we've been away now for over a decade. We've spent most of the last 10 years down south and for the last few years I've been working for our church and then combining that with training for ordination at St Mellitus College.
We weren't really planning a return to Newcastle, but when we discovered we would need to find a curacy, God spoke clearly to us saying, "Come home!" So home we came.
I love Newcastle and I know Jesus loves Newcastle too, I'm excited to be joining the team at St Thomas' and being part of the work there to share that love with Newcastle and the whole of the North East.
My previous career was in the world of adventurous activities, up mountains, along rivers, and down caves, so in some ways church-based ministry is a bit of a gear change, but there's a lot more crossover than you might think!
We're excited for the adventure ahead and to join in with what God is already doing to bring his love to Newcastle and the North East.
Sion Hughes Carew
To serve Newsham and Horton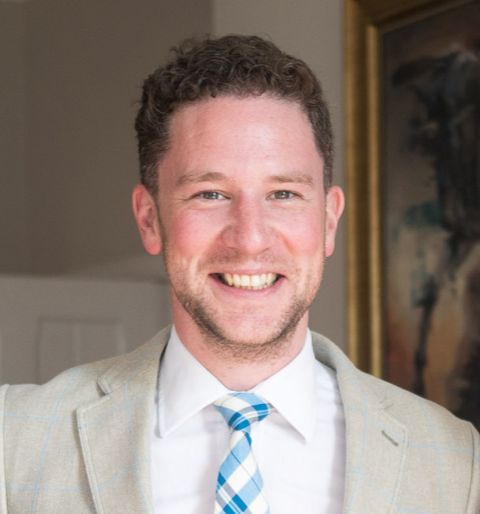 I'm delighted to have been called to the parishes of Newsham and Horton, and Cowpen, to serve as assistant curate.
I'm really looking forward to meeting the wonderful people of these parishes, ministering alongside Fr Ian Flintoft, and getting to know this amazing part of the world.
I went to university in Edinburgh, and my Mum is from East Yorkshire, so despite having lived most of my life in the south (I was brought up in the depths of rural Wiltshire, and lived and worked for ten years in London after finishing university), I like to think that I'm not entirely southern.
My name is Welsh (as is my Dad), and this causes a fair bit of confusion – my Mum used to tell my teachers at school "It's Sion as in the sun shone", which led to me being called 'Sunshine' fairly often. There are far worse nicknames!
I'm a big fan of cycling, running, cooking (and eating), and can't wait to get back into golf, which I first started playing with my grandmother when I was tiny. She's still playing every week at over 80, so I have no excuse, especially with an 18-hole course in the parish!
Diocesan Director of Ordinands, Revd Claire Robson, said: "Henry, Lynne, Sion, Miriam, Adam and Ali will be ordained at Petertide to serve as deacons in churches across our diocese. Do look out for them and pray for all those being ordained this year.
"God calls women and men from all sorts of backgrounds and situations to serve him as deacons and priests in his church – perhaps you have heard him calling you to new ways of serving in ministry?"
Priesthood ordinations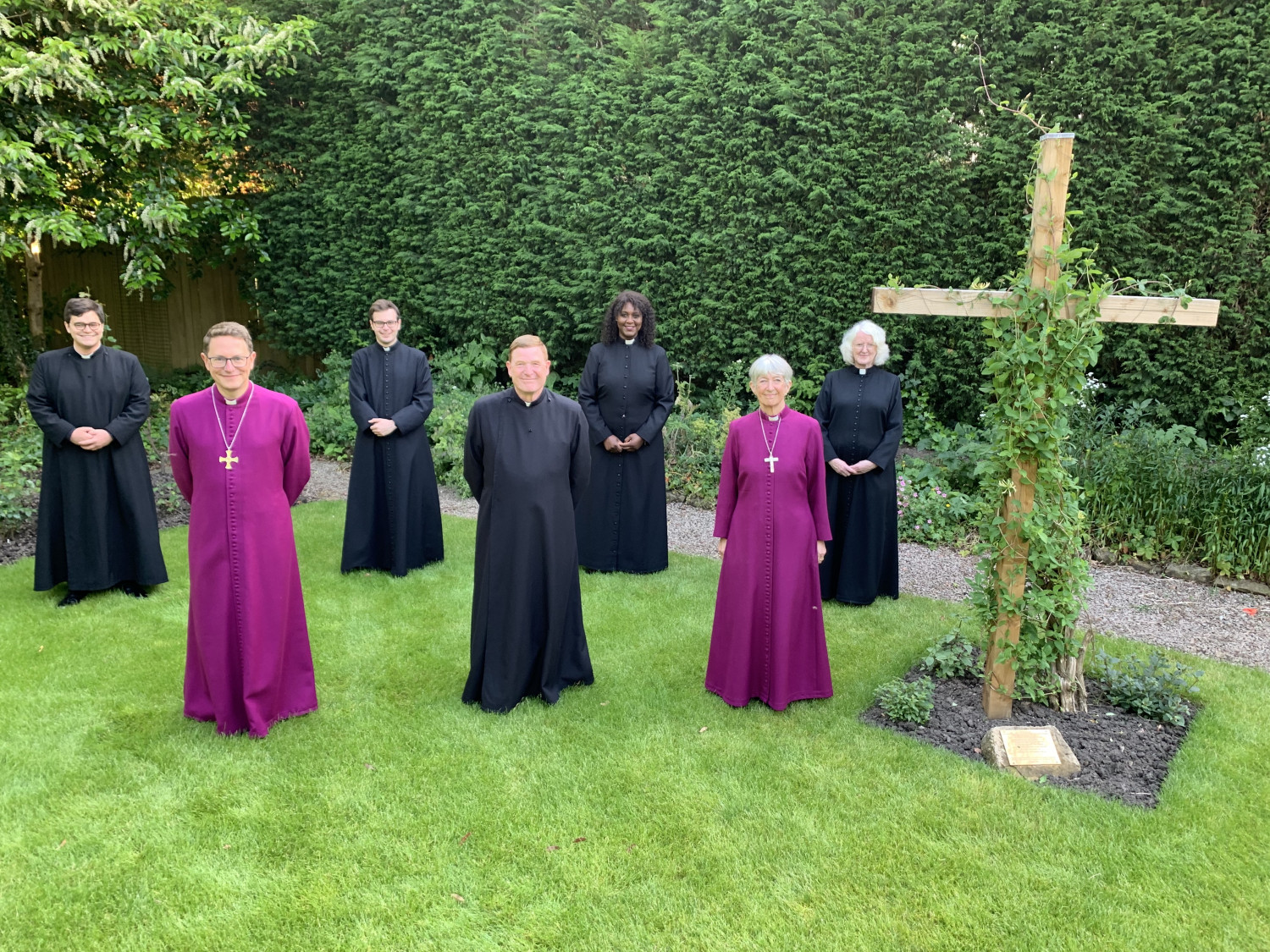 Changes have been made to the original scheduling of our priesthood Petertide Ordinations in light of the delayed lifting of Covid restrictions.
Bishop Christine was due to ordain 11 men and women to the priesthood at a service on Saturday 3 July at St George's Jesmond.
However, due to the postponement of the June 21 lifting of restrictions, the ordinations will now take place at two separate services – one led by Bishop Christine and the other by Bishop Mark - on 3 July.
Please hold all of our ordinands in your prayers as they begin their new ministries.
Priests to be Ordained by Bishop Christine at St George's Jesmond
Revd Yvette Charmain Daniel
Newcastle, St Francis
Revd Oliver Dempsey
Cowgate
Revd Rosemary Elizabeth Harrison
Ponteland
Revd Samuel George Lochead
Corbridge with Halton and Newton Hall
Revd Kim Wears
Willington
Revd Alan Robert White
Newcastle, St Gabriel
Priests to be Ordained by Bishop Mark at Holy Trinity Berwick
Revd Phyllis Alison Carruthers
Bamburgh, Belford and Lucker
Revd Samantha Jane Quilty
Holy Island
Revd Paul William Rusby
Morpeth Ministry
Revd Thomas Sample
Berwick, Holy Trinity & St Mary
Revd John Richard Storey
Upper Coquetdale