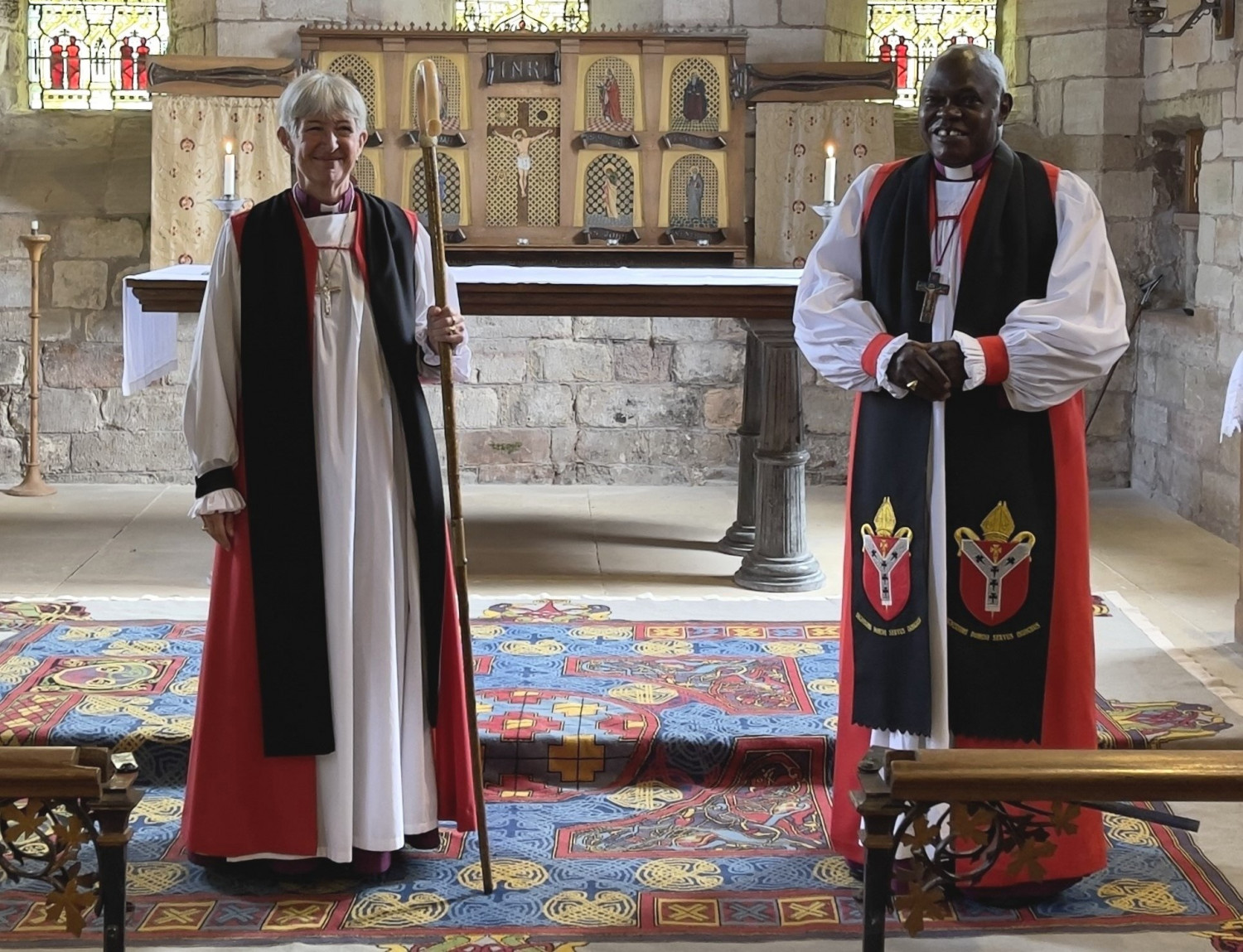 The Rt Revd and Rt Hon Dr The Lord Sentamu of Lindisfarne in the County of Northumberland and of Masooli in the Republic of Uganda was commissioned as Honorary Assistant Bishop by Bishop Christine at St Mary's, Holy Island, on 14 June.
Bishop Christine said: "We are very blessed with the ministry of a number of Assistant Honorary Bishops in our Diocese, and it was my pleasure to add to their number by commissioning Archbishop Sentamu to this role.
"Following his retirement as Archbishop of York, he and his wife Margaret moved to Berwick, and I am delighted that he has offered to serve in our diocese as an Honorary Assistant Bishop alongside his national commitments.
"Please pray for Archbishop Sentamu, and for all of our Honorary Assistant Bishops as they minister locally in parishes and on my behalf in the wider Diocese. They bring an enormous amount of experience and wisdom, and I am very grateful for their partnership in the Gospel."