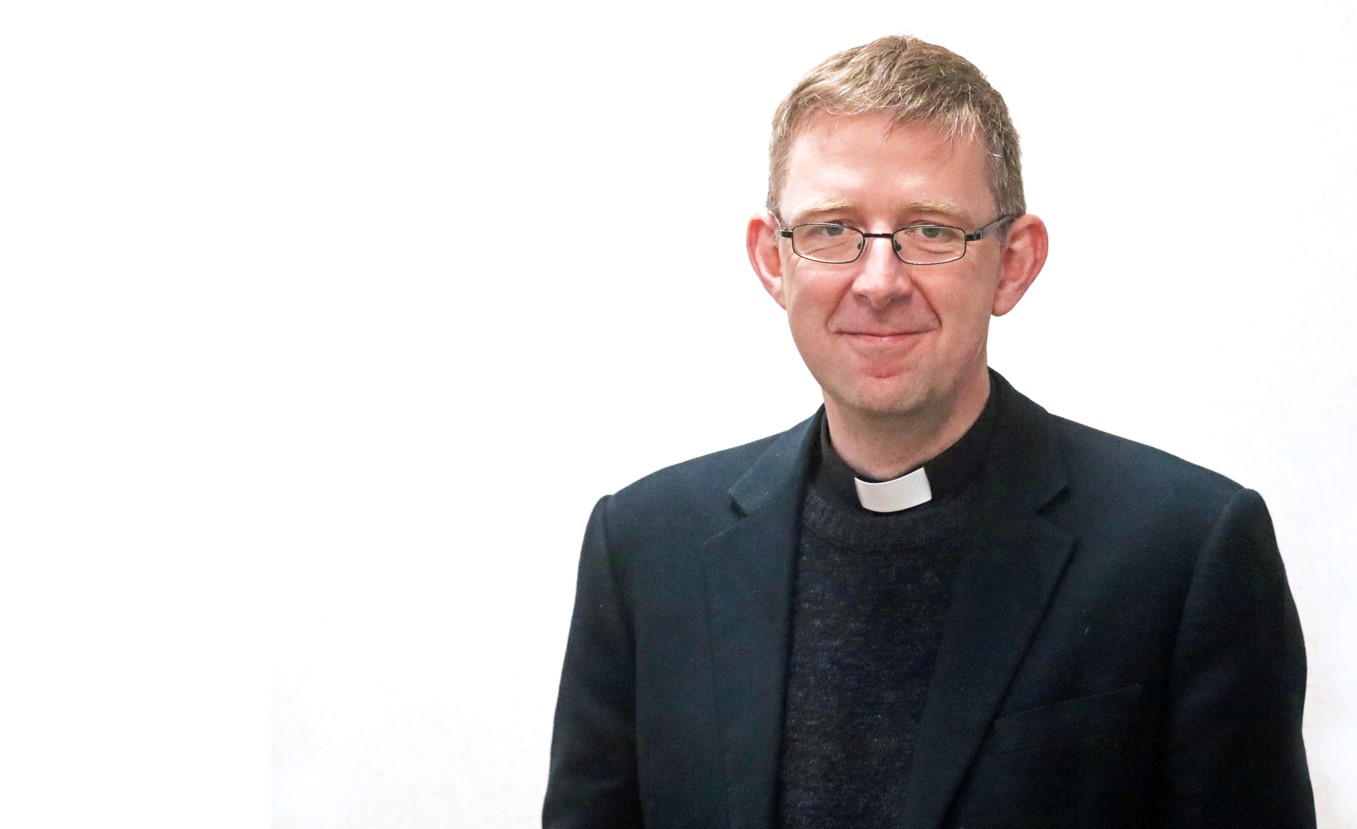 We are extremely pleased to announce that the Reverend Canon Rob Saner-Haigh, currently Residentiary Canon Director of Mission and Ministry in Newcastle Diocese, is to become the next Bishop of Penrith. The announcement has been confirmed by 10 Downing Street this morning.
Prior to joining our Diocese in 2020, Rob ministered in Cumbria for 15 years, so this is a return to a county he knows extremely well and where he had served all his ordained ministry before moving to the North East.
Speaking about his move, Rob said: "It has come as something of a surprise to be appointed to this post back in Cumbria where I have spent most of my ordained ministry. I have loved being part of Newcastle Diocese and it has been such a blessing to get to know different people and parishes over the past couple of years. It all started on Zoom, of course, but more recently it has been a great joy to get out and about across the Diocese and to be part of the community at the cathedral.
"I'm grateful for the kindness, warmth, humour and deep faith of those I've worked with, and for such great colleagues. Over the past couple of years, we have re-shaped the Mission and Ministry Team and I am excited to see the many different ways in which they are already serving local parishes and supporting different ministries.
"As I return to Cumbria, I want to say a huge thank you. It has been a privilege to be part of this diocese, and you will all remain very much in my prayers as you seek to serve your communities and share the love and hope of God with them."
The Acting Bishop of Newcastle, the Right Reverend Mark Wroe said: "It has been a real joy to work with Rob as a key member of the team here. I give thanks for his wisdom, insight, and friendship, and especially for his passion to enable local parish churches in their mission and ministry. Rob's leadership of our Mission and Ministry team, in the short time that he has been among us, has been key to the ways in which we have been able to develop the resourcing and training of lay and ordained ministers in our Diocese.
"He will be a significant loss, particularly for his team, and the parishes who have benefitted from his input. We will miss him enormously, and I know that the Diocese of Carlisle and the wider Church will be blessed through his ministry. Rob and Emma and the family are in our prayers as they begin this next season in their lives."
As our Director of Mission and Ministry, Rob has developed a Mission and Ministry Team to serve and build up our parishes across the diocese, including training and equipping lay and ordained leaders and encouraging mission and evangelism. Rob's role has been pivotal as we seek to serve the mission and ministry of our parishes, and a new director will be recruited in due course.
The Bishop of Carlisle, the Right Reverend James Newcome, said: "When I was first appointed Bishop of Carlisle, I was honoured to have Rob serving as my chaplain, so it is wonderful to now have the blessing of him serving as our Suffragan bishop.
"He is someone who has a passion for Jesus, for service and for the county of Cumbria. I know he will be welcomed back with huge excitement and overwhelming support, as together we further commit to our ecumenical God for All vision."
Rob succeeds the Right Reverend Dr Emma Ineson who in May 2021 was appointed Bishop to the Archbishops of Canterbury and York, based at Lambeth Palace in London. He will be consecrated at a service in York Minster on Friday 15 July, followed by a service of introduction and welcome at Carlisle Cathedral on Sunday 11 September at 3pm.